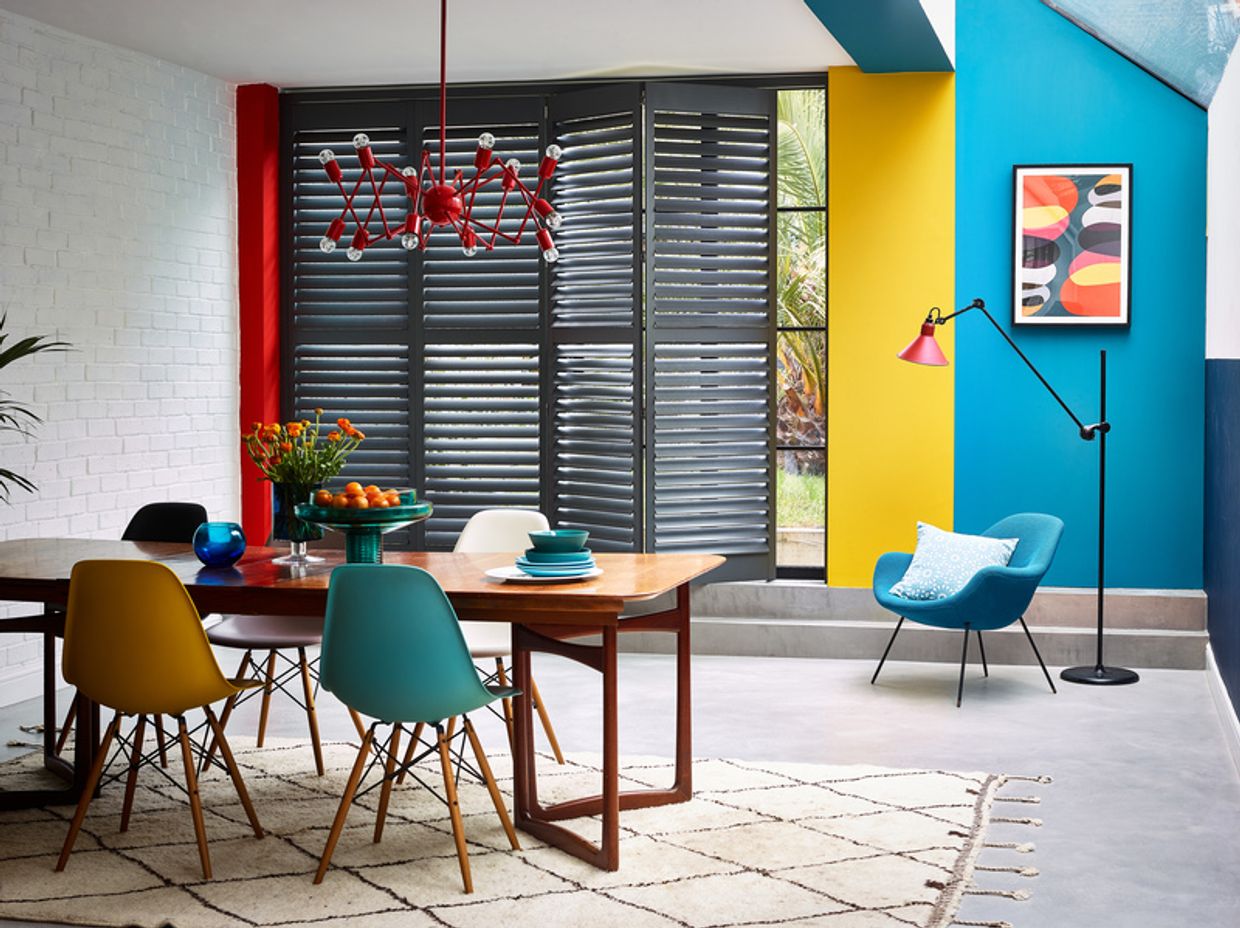 Create contemporary spaces with Vertical blinds
Our new Vertical blinds range is here, full of fresh fabrics that will help you see the sleek blinds in a brand new light. From practical rooms like bathrooms and kitchens, to living spaces and beyond, this series of articles offers a whole host of inspiration to help you use the blinds in your home.
The crisp lines of Vertical blinds are a fantastic choice for contemporary settings. They're perfect for dressing large windows and stunning features like bi-fold doors and bay windows. And best of all, the stylish designs and colour options means there's something to suit everyone.
Soft shades complement contemporary design beautifully. Our Pattie Pistachio fabric features a light sage shade and an attractive texture for added interest. It's a perfectly practical choice for patio or bi-fold doors – choose to have the louvres split in the middle to enjoy maximum views of your outdoor space.

The mottled design of our Alba Jet blind adds softness to the sleek mid-century design, while the uniform louvres marry with the geometric fabrics throughout. It's a fantastic solution for such a large sweeping window, allowing fingertip control over light and privacy levels in the family room.

For a real modern feel, go for a PVC option. Due to the stability of the louvre, these are supplied without weights or chains, making them the perfect choice for a contemporary setting. And with an impressive range of practical features under its belt (these blinds are flame retardant, moisture-resistant and easy to wipe clean) our Janna Mocha louvre is functional and stunning.

Of course, not all contemporary design must use a neutral or monochrome colour palette. If you're keen to make a statement at the window, a bright blind is a fantastic option too. Choosing a gorgeous mustard shade like our Izola Chartreuse fabric will bring a twist of zest to your windows.

Alternatively, make a statement with a pattern instead. In this gorgeous bay window, we've added our Edra Gold fabric, which features lots of pretty little yellow and gold flowers. It's sure to make your window look bloomin' lovely!

You may also interested in...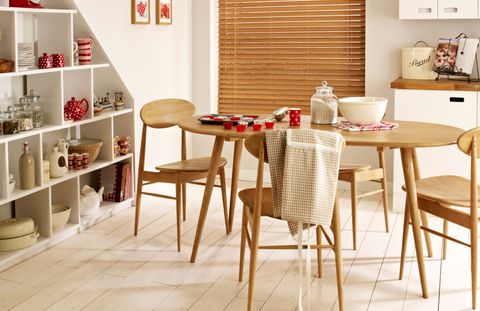 Create a welcoming environment at the heart of your home.