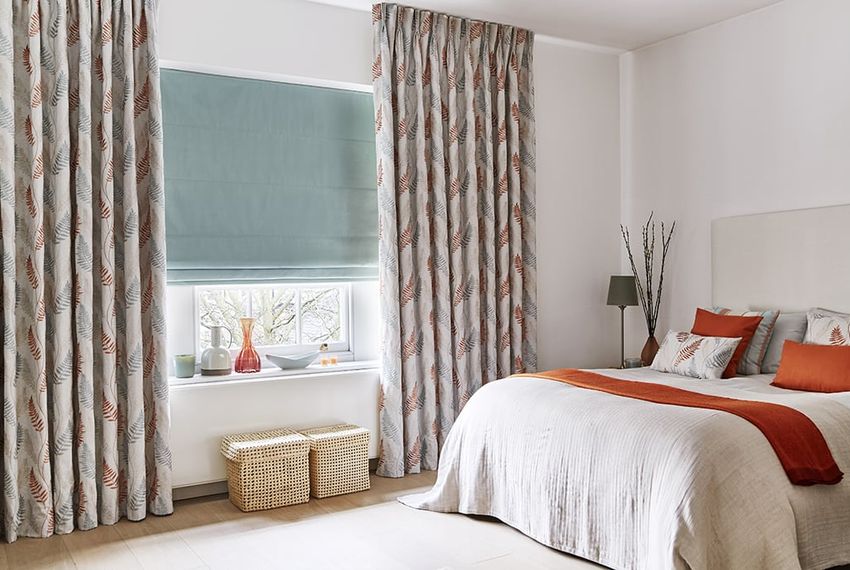 Patterned curtains
Add personality to your space with patterned curtains from our fabulous range

Patterned curtain fabrics
Hundreds of gorgeous fabrics to choose from. We'll bring them all for you to browse during your in-home appointment
Patterned curtains gallery
Browse our selection of personality-packed patterned curtains
Sit back, relax. Let us do it all
All expertly measured
We do the measuring and advise you on the perfect solution for your window
All tailor-made for you
All our products are made to order for an exact fit
All fitted to perfection
We do the fitting, and all our products are fully guaranteed
Request an appointment
See how it works
A world of pattern
Get creative with gorgeous patterned curtains from our range, and transform your interior into a stunning space that's packed with personality and designer flair. Choose from hundreds of beautiful designs and colours to suit any room or décor style.  

Personality-packed interiors
Patterned curtains can transform a simple interior into a stunning designer space in an instant. Pick out patterns that will complement the style of your furnishings, and make sure that at least one of the accent colours in your patterned curtains carries through to the rest of your design scheme. And remember, a large pattern can make a room look smaller, so pick a smaller pattern repeat if you want to create the illusion of space.
Get creative with our in-home service
Your advisor can help you choose the perfect patterned curtains for your home. With our clever visualisation tool we can show you exactly what each fabric would look like at your window, so don't be afraid to experiment with bold choices. And once you've found your favourite fabric from our extensive curtains range, we'll measure your windows and professionally fit your statement curtains for a gorgeous finish.