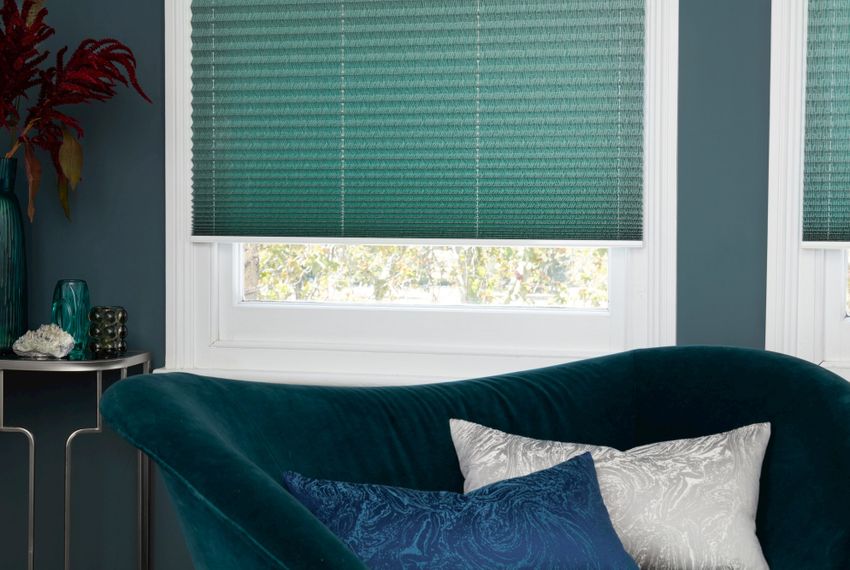 Pleated blinds
Pleated blinds have delicate, concertina-like folds for a soft and streamlined look at the window. Browse our new range of gorgeous fabrics, including our exclusive collection with House Beautiful.
View new fabrics

Browse styles and colours
Browse our huge range of fabrics and order samples online. We'll also bring our full range to you at your in-home appointment.
Browse all fabrics
Be inspired by our new range
Discover plenty of reasons to love Pleated blinds, with innovative finishes and fresh new fabrics
What we say about Pleated blinds
Great for…
Practical and stylish solutions for all areas of the home
Minimising light with blackout fabrics
Reducing heat loss and keeping spaces warm with specialist thermal designs
Keeping rooms cooler in the summer with specialist reflective fabrics
Skylights and conservatory roofs
Conservatories and glass extensions
Things to consider
All our Pleated blinds are pull-cord operated, and our advisors will fit child safety cleats as standard. Alternatively, Perfect Fit blinds are cordless
For a drill-free option, choose Perfect Fit blinds, which clip into your uPVC frames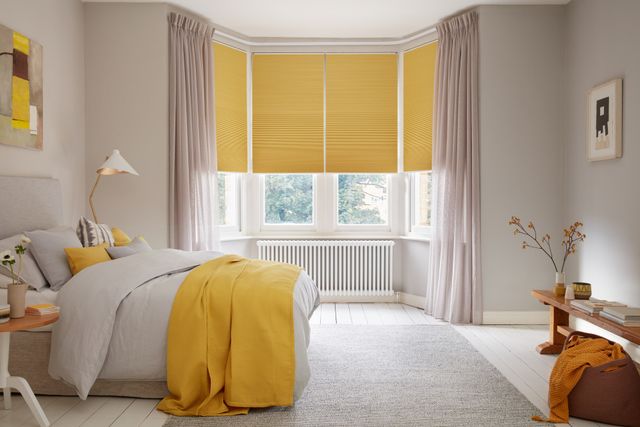 The House Beautiful collection
A contemporary collection of on-trend fabrics, designed in collaboration with interiors experts at House Beautiful. 
See the collection
Specialist Pleated blinds
Discover the flexibility of Pleated blinds with our range of innovative solutions using our beautiful fabrics
"I am absolutely delighted with my…"

I am absolutely delighted with my pleated blinds. I wasn't actually thinking of buying the pleated ones but the rep who came out suggested them. OMG they are beautiful. The fitting is first class too. I cannot recommend Hillary's high enough. Thank you so much.

---
"The Hillarys' representative was…"

The Hillarys' representative was extremely helpful, polite and professional. The blinds look amazing, fitted perfectly by Hillarys' representative and we would have no hesitation in using the Company in future.

---
"Great product, service and value for money!"

Great product, great customer service and great value for money!! We researched a lot of companies that do bespoke window dressings, and on all accounts found Hillary's the best.

---
Excellent value service and products
Beautifully versatile
Discover the possibilities of Pleated with our collection of practical and stylish solutions available in blackout and thermal finishes for added performance
Advice from specialists
Our trained advisors offer expert guidance and support to help you find the right look for your home at the right price
Fitted to perfection
We take care of everything from measuring to fitting, so you can be sure of a flawless finish
Make an enquiry
See how it works
Our advice for Pleated blinds
Explore our practical guides and style tips for Pleated blinds
Looking for something else?
Take a look at some of our other products and find your ideal style solution.