Children's blinds
Explore our collection of beautiful blinds and find a look your little ones will love. We've got a range of colours and styles to choose from.
Playful designs
Keep little one's happy with one of our patterned blinds, like this moon and stars design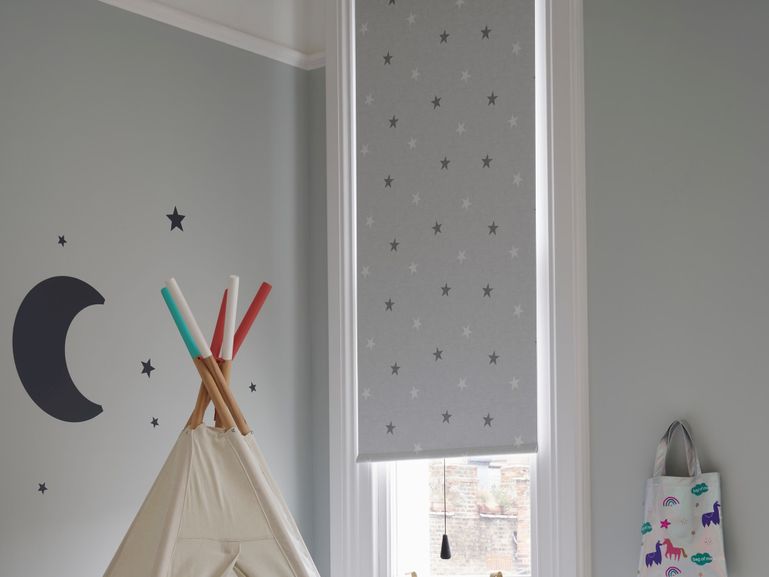 Safe and sound
Most of our blinds are pull-cord or chain operated, but our expert advisors are on-hand to talk you through all of the options and to provide guidance on keeping your child safe.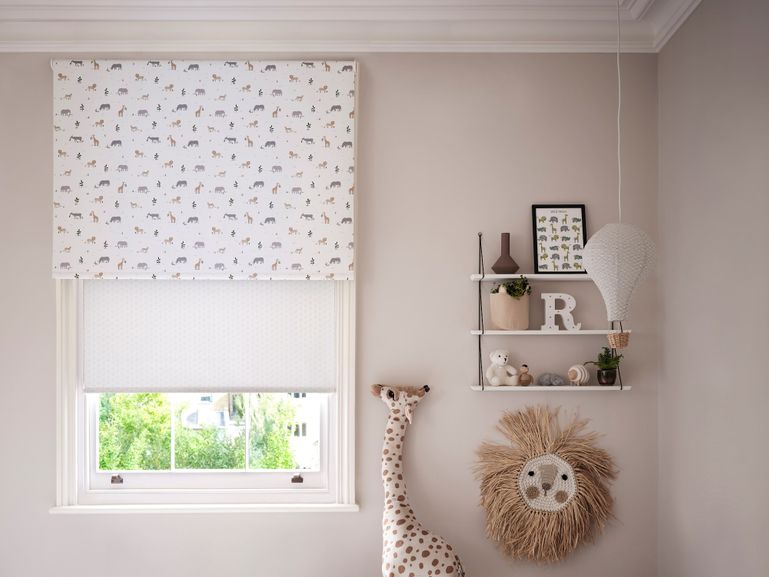 Sweet slumber
Blackout options are available to help light sleepers gently drift off
Find the right blinds for your children's bedroom or playroom.
Our huge range of blinds includes specialist fabrics and finishes that make them ideal for children's spaces. We've collated them all here for you, so you can find a style solution you love.
Find your perfect look
Discover a variety of styles and finishes
Choosing the right children's blind
Things to consider
Most of our blinds are pull-cord or chain operated. However, our advisors will supply and fit child-safety cleats as standard
Sit back, relax. Let us do it all
All expertly measured
We do the measuring and advise you on the perfect solution for your window
All tailor-made for you
All our products are made to order for an exact fit
All fitted to perfection
We do the fitting, and all our products are fully guaranteed
Request an appointment
See how it works
Style ideas for children's rooms
Explore our tips for children's bedrooms and playrooms