Browse fabrics and colours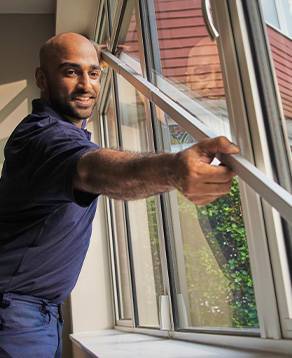 How our service works
1

Browse our website to explore our products, fabrics and designs.

2

Request your free, no-obligation in-home appointment with your local advisor. It's really quick and easy to do.

3

At your appointment your advisor will accurately measure your window and give you a free quote.

4

Once your product has been made and rigorously tested, your advisor will come back and fit it perfectly for you.
Request an appointment
Get the perfect look
Discover a variety of patterns, plains and textures
Inspiration and advice
Let us guide you with style advice and practical tips for Perfect fit blinds
Trust pilot
Excellent service
"Absolute excellent service from start to finish. Blinds are of excellent quality and Brian took great care with measurements etc to make sure they were a perfect fit! Brian was a gentleman to deal with and would highly recommend him! Hillary's are lucky to have him representing them!"
Kate Mulcahy
Fantastic Blinds & Service
"We are so happy that we made contact with Hillary's Blinds from initial enquiry through to installation our advisor Ger has been so friendly, helpful and efficient to deal with. His experience is invaluable and he was very professional not to mention extremely tidy! We are delighted with our day & night and perfect fit blinds. We would 100% recommend Hillary's & Ger you will not be"
Laura Power
Absolutely perfect
"John called and measured my windows and called and fitted them afterwards, they are absolutely perfect and I highly recommend Hiliarys blinds and John also. Thank you"
Tess Mehan
Go to Trustpilot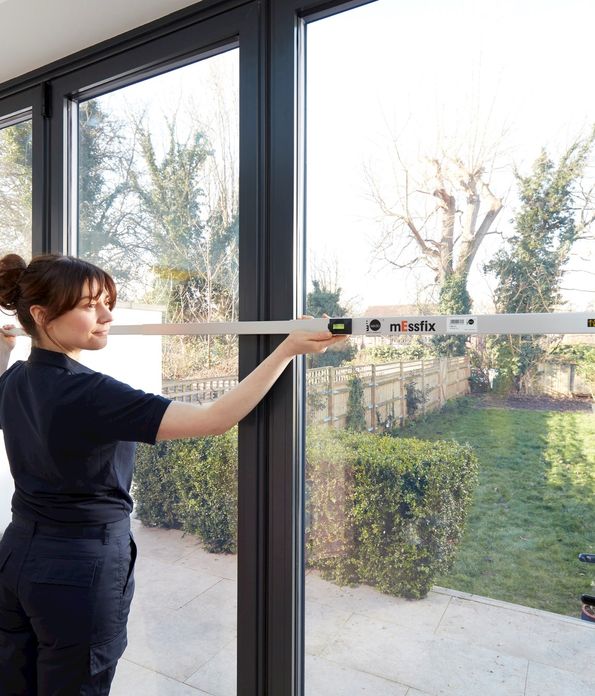 Looking for something else?
Take a look at some of our other products and find your ideal style solution.
Skylight blinds

Skylight blinds help to decorate and control light from sloped windows. We have a wide range of styles and designs available to choose from

View Skylight Blinds

Conservatory blinds

Choose conservatory blinds from Hillarys and create a year-round space for all seasons.

View Conservatory Blinds

Top-down, bottom-up Pleated blinds

Pull up from the base of the blind or down from the top for flexible shading and privacy.

View Top Down Bottom Up Blinds
See answers to our most popular questions below
If you cant find what you're looking for, See all of our FAQs here.
Can I have Perfect Fit blinds if my windows aren't uPVC?

 

Perfect Fit blinds are only suitable for uPVC windows. An alternative no-drill solution that has been specially designed for bi-fold doors, compact spaces and small windows is INTU Micro pleat blinds. INTU blinds are also available as a thermal product called Micro Hive. Find out more

Can Perfect Fit blinds help to keep my conservatory cooler?

Combining Perfect Fit blinds at the side windows and doors of your conservatory with Pleated blinds fitted in the roof can help to maintain a comfortable environment. 

The Perfect Fit blinds fitted at the sides will become an integral part of your conservatory. This means that on hot days the blinds can be kept closed while the windows and doors are open allowing the air to flow through. Perfect Fit blinds are not an option for the roof of your conservatory. Find out more tips.

Are Perfect Fit blinds child-safe?

 

All of our blinds feature safety devices that keep cords and chains safely out of the way. Perfect Fit blinds do not have hanging cords or chains and so are intrinsically safe. See our Childrens blinds

Can I choose a Perfect Fit frame that matches the colour of my window?

 

Perfect Fit frames are available in a choice of three colours to match popular uPVC styles. Roller blinds can be fitted into a white or brown frame. Pleated and Venetian blinds can be fitted into white, brown or anthracite frames.

Which is the best blind option for a Perfect Fit frame?

 

The type of blind you choose for your Perfect Fit frame depends on the type and size of your window, your available budget and personal preference. Your local advisor will bring our entire range for you to browse during your in-home appointment and will talk you through the benefits of each blind type. Together you can discuss all the options to make the best decision for your home, lifestyle and budget. Request your appointment
What we say about Perfect fit blinds
Great for…

Balancing light and temperature – open your windows and doors while keeping your blinds closed

Giving a streamlined finish, as your Perfect Fit Blinds become an integral part of your window frames

Children's rooms and family spaces, as they are not cord-operated and are inherently child safe

A 'no drilling required' option to preserve your uPVC – the frames simply clip into the rubber seals around the glass

All budgets and styles. from simple and budget-friendly Venetians to innovative Pleateds.

Things to consider

Our Roller blinds, Venetian blinds and Pleated blinds can all be fitted with a Perfect Fit frame

Don't have uPVC frames? Ask your advisor about having standard blinds fitted with hold down brackets to keep them against the glass.