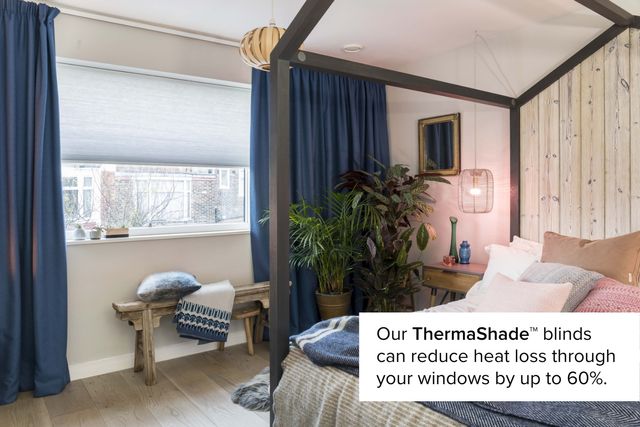 How can Thermal blinds help you save energy?
There is a smart and innovative product in our Pleated blinds range. It's called a Thermashade™ blind. It features two special layers of fabric which together form a honeycomb shape. This honeycomb pocket traps air and creates a barrier between your warm room and the cold window to keep the heat in. 
Thermashade™ Pleated blinds, also known as Thermal blinds, are suitable for all rooms in the house but are particularly effective in conservatories and garden rooms, which get very cold in the winter months. Heating these spaces is costly, but Thermashade™ blinds will help keep the heat in your living space for longer. They're flexible too. Thermashade™ blinds can be fitted into Perfect Fit frames to give a neat, streamlined finish.  
You could also consider a Transition™ blind which is made of two different fabrics, giving you two blinds in one.
Explore thermal blinds