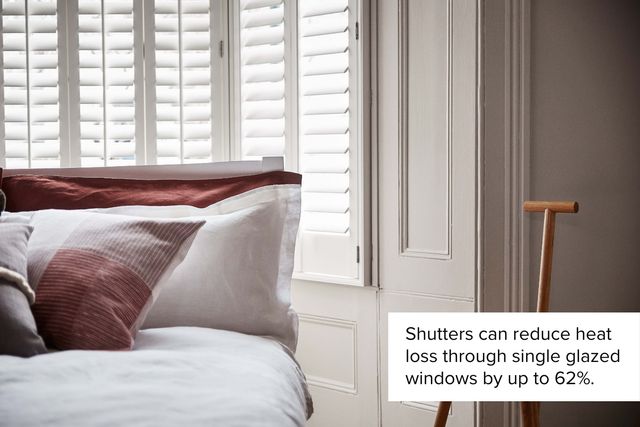 Do shutters help keep rooms warm?
Shutters are an excellent way to insulate windows and improve energy efficiency in your home. With a wooden barrier at your window, shutting them on cold evenings will keep chills out and the warmth in. In fact, it has been shown that when closed, shutters can reduce heat loss through a window by more than 50%. 
Shutters are flexible too, giving you the option to keep the frames closed and keep the draughts at bay, but still allowing light in by positioning the slats (louvres) to suit you. 
Improving your window dressings can make a big impact on your heating bills and your carbon emissions.  Help save money, help save the planet, it's a win-win.