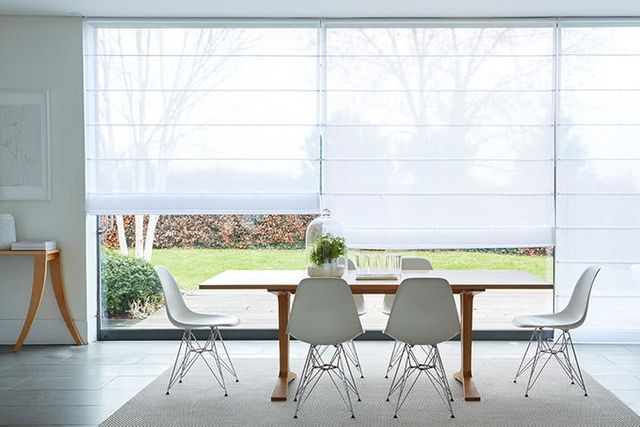 1. Contemporary shades
For sheer elegance, Voile Roman blinds are a beautiful addition to any home. Creating a sleek and simple look, these stylish blinds are great for providing day time privacy, and are especially suited to wide windows.
We've chosen Clarity White for this minimal dining area. The lightweight, plain fabric creates a tailored finish at the window, while the sheer quality allows lots of light to filter into the room, creating a bright and airy space.