Browse fabrics and colours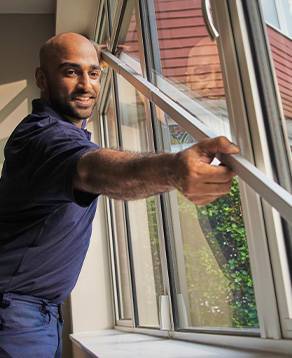 How our service works
1

Browse our website to explore our products, fabrics and designs.

2

Request your free, no-obligation in-home appointment with your local advisor. It's really quick and easy to do.

3

At your appointment your advisor will accurately measure your window and give you a free quote.

4

Once your product has been made and rigorously tested, your advisor will come back and fit it perfectly for you.
Request an appointment
Browse our gallery
Inspirational ideas for Skylight blinds
Trust pilot
This fitting was excellent
"This fitting of my skylight blinds was excellent. The fold up blinds are working well with a bit of effort on the long pole to open & shut them. The technician who came to do the work was efficient & charming - everything finished in no time."
Eileen
Beautiful Curtains and Blinds
"Ordered curtains and skylight blinds from Adviser Mohammed Versailles. Plenty of fabrics to choose from, and he was very professional polite and helpful with my purchase. Will definitely purchase again!"
Joyce Gillard
Smooth service
"I ordered two skylight blinds and two roman blinds for our bay windows and Chris (aka MAZE 11771), recommended by friends, made the entire experience smoothless. Plus, he is just a lovely guy to chat with. I have to say the stuff we ordered looked better than on picture and samples. Measurements were spot on and materials of excellent quality and finish. They gave me a date for fitting and that was it. Easy."
Alice M.
Go to Trustpilot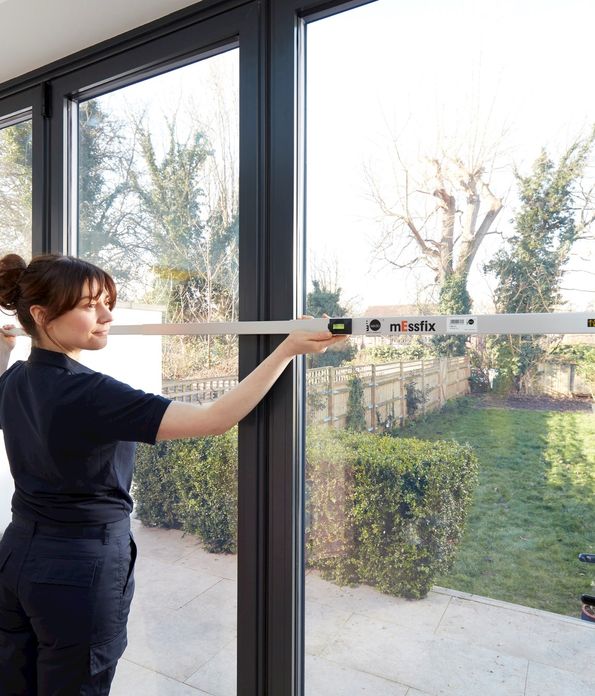 Looking for something else?
Take a look at some of our other products and find your ideal style solution.
Roller blinds

With their sleek and simple lines, made-to-measure Roller blinds are an easy way to transform any room.

View Roller Blinds

Blackout blinds

Reduce the amount of light coming in to your home with specialist blackout fabrics and finishes

View Blackout Blinds
See answers to our most popular questions below
If you cant find what you're looking for, See all of our FAQs here.
Can my skylight blind be motorised?

Skylight Pleated blinds are part of our electric range and can be motorised for your convenience. Open and close via a remote control for simple light control at the touch of a button.

What is the difference between Electric and Smart Blinds?

Our electric blinds are powered by Somfy's marketing leading motorised technology. When fitting your blinds your local advisor will install a small, hidden motor unit that is connected to a remote handset, letting you control your blinds with the simple touch of a button.

If you choose to make your electric blinds Smart, you'll still be able to use the remote, but will also have the option to control your blinds with a mobile app or via voice command. The Somfy  Smart Hub gives you even great flexibility to control the light, privacy and security by connecting to your Google Assistant, Amazon Alexa, or mobile phone so you can control your blinds even when away from home

Somfy's motorised and smart technology is available on Roller, Roman, Day & Night, Faux Wood and Wooden Venetians, and Pleated Roof blinds.

Do Skylight blinds fit VELUX® windows?

 

Our Skylight blinds are designed to fit most leading brands of skylight window, including VELUX®. Your local advisor will be able to give you more information during your in-home appointment

What type of blinds can I have in a skylight window?

 

Our entire range of Roller, Pleated and Venetian blinds can be made-to-measure for skylight windows. Match your Skylight blinds to your window blinds for a coordinated look.

Can I get Blackout blinds for skylight windows?

We have two Blackout options:

ROLLER BLINDS

Our Roller blind fabric collection includes specialist blackout fabrics which help to reduce the amount of light coming into your room. In addition, our Bloc™ Roller Skylight blinds include a brush seal at the bottom of the blind to close the gap when the bottom hits the frame. This further helps to block unwanted light and reduce heat loss, and is especially useful for loft bedrooms where excess light and heat can be challenging. 

PLEATED BLINDS

Our innovative ThermashadeTM Pleated blinds offer insulating and blackout properties so you can help regulate the temperature by reducing the sunlight coming into your room. There are other blackout fabrics within our Pleated range. These have small holes for the operating cords to thread through, which a small amount of light can seep through. If you would like a truly blackout blind, choose Thermashade™.

How do I operate my Skylight blind?

You can easily control your Skylight blind via a dual purpose telescopic pole, which can be used to open and close both your blind and your window.

Alternatively, if you have chosen an Electric Skylight Pleated blind, you can effortlessly operate it via remote control.
What we say about Skylight blinds
Great for…

All types of skylights, including Velux and other roof windows

Coordinating with other blinds in the room – choose the same colours and fabrics

Family spaces, thanks to their cord-free finish – operate via a telescopic pole or remote control

Bedrooms with blackout options to control light

All budgets, with a range of styles and performance finishes to suit every home.