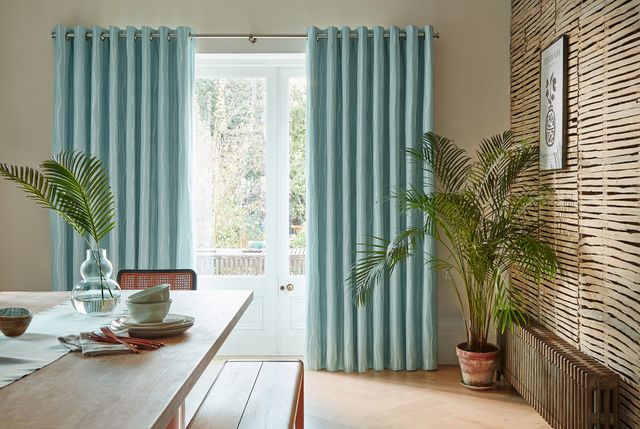 What is a wave curtain?
The header refers to the top of the curtain, where the fabric is gathered in a particular way. There are several types of headers and each provides a different look. These include eyelet, pencil pleat, pinch pleat, double and triple pinch pleat.
You can also choose a wave header. This is where the fabric is gathered into softly rippling folds. It's a less formal look than some of the other curtain header styles, perfect for creating a relaxed and informal feel within the home.