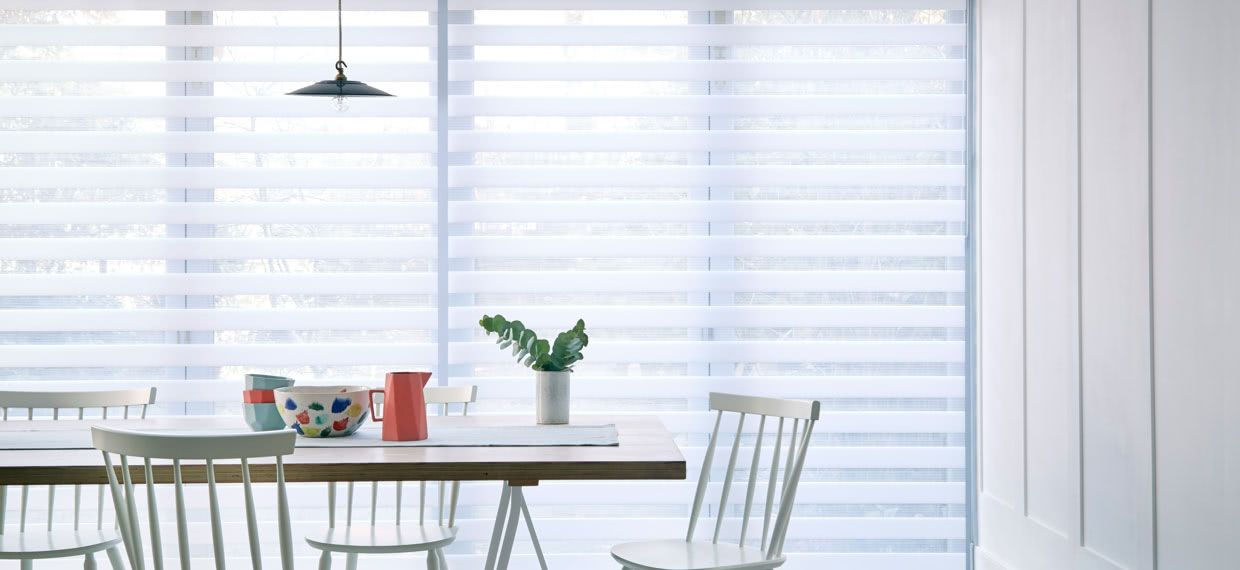 Moving Checklist
Congratulations on your new home! Moving into a new home can be an exciting but stressful time, but if you start preparations early you can make the process a little smoother. 
This checklist breaks down all the key tasks you should be doing in the build up to the big day – keep it handy so you can keep track of what's been done. We've left some spaces for you to add anything extra too. 
When it comes to moving home, Hillarys can help.
Two months before you move
Book any time off work around the move. You might need a day or two to finish packing and settle in to the new home.        

Order cardboard boxes, or see if you can source them from friends and family. Start stocking up now – you'll be surprised at how much there is to pack!         

Have a good de-cluttering session so you're not spen moving items you don't want or need.    

Sort out self-storage if needed to hold some items while you move.

If you're renting, let your landlord know you're moving.          

Get valuable possessions assessed for insurance and check if your insurance policy will cover the move.            
Five to six weeks before
Sort out a removal company or ask friends or family to help on the day – they'll want plenty of notice.

Continue de-cluttering – don't forget to check areas like the loft or the shed, as they're often hiding all sorts of forgotten items!      

Start thinking about any big items you need to order in new, like large kitchen appliances – you don't want to be without a fridge when you move in! 

Develop a floor plan for the new house so you know where everything will go. This will make unloading much easier and will remind you of any furniture you need to buy. 

Check the parking restrictions for large removals vehicles at your current home and at your new home. Some places may require a permit.         
Three to four weeks before
Let your TV, broadband and phone providers know you're moving, and sort suppliers for the new house.           

Let your current utility suppliers know you're moving and sort suppliers for the new house.      

Plan the route for your moving day - consider the removals truck and if there are any low bridges or weight restricted areas       

Start thinking about smaller items for the new house, such as window dressings and beds. Do you need to buy new? 

Start packing non-essentials, like books and non-seasonal clothes.           
One to two weeks before
Start packing anything that hasn't already been packed, and clearly label boxes with what room they belong in ready to be unloaded in the new house.      

Deep clean your current house so you can leave it looking well-maintained.        

Update your address with TV licensing and your bank, credit cards, insurance providers etc.   

Cancel local deliveries, such as newspapers or milk. 

Register to pay council tax at your new address.          

Start running down your food supplies – this just means less to pack and move! 

If you've booked a removals company, confirm timings and locations with them. 

Dismantle any large furniture so it's easier to move.   

If you take prescription medication, make sure you have enough to cover you over the moving period – especially if you need to register with a new GP.    

   
The day before
Do a final clean of your current house – now you can get to those areas under the furniture that haven't been cleaned for a while.  

Sort out collecting the key to your new house.

Pack some essential supplies for your first night in the new house, such as toilet roll, tea or coffee making supplies, toiletries, basic crockery and cutlery so you're not rummaging through boxes straight away. 

Pack valuable items and documents and keep them somewhere secure.  

Do a final check of the house and garden and make sure everything is accounted for – whether you're taking it with you or not.     

Make sure your mobile is fully charged, you'll probably need to speak to lots of people on the day including removals people and the estate agent.         
Moving day
Take meter readings on the current and new house and keep them to hand.        

Check that all windows and doors are locked and secure before you leave your current house.          

Check that water, gas and electricity supplies are switched off before you leave. 
Once you're in
Sort out your utilities provider.      

Update the electoral register.        

Register with a local doctor, dentist and vet if needed.

Start decorating! This is the fun part – now you're in, you can think about making the place your own.           
Moving checklist
Download the checklist to help you stay organised during your move
Download checklist
Browse our range
Discover our huge collection of quality blinds, curtains and shutters.