Blue curtains
Play it cool with made-to-measure curtains in beautiful blue hues. You'll find everything from delicate duck egg to intense navy in our range.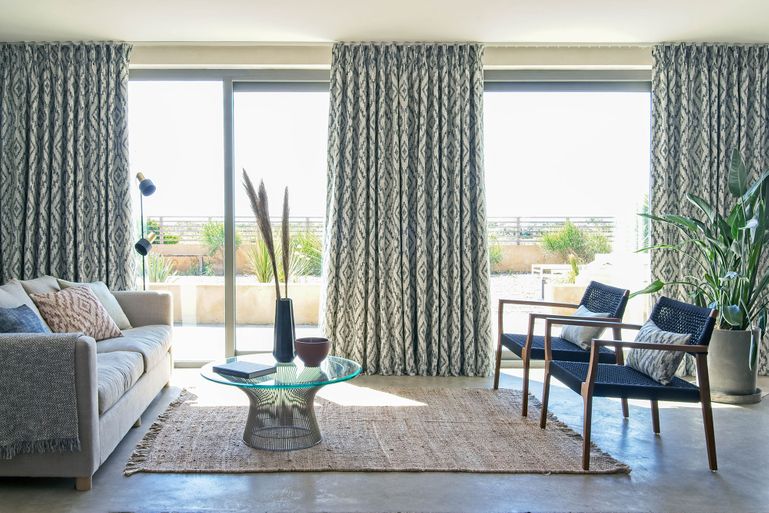 Global styles
Bring a global flavour into your home with printed curtains inspired by world culture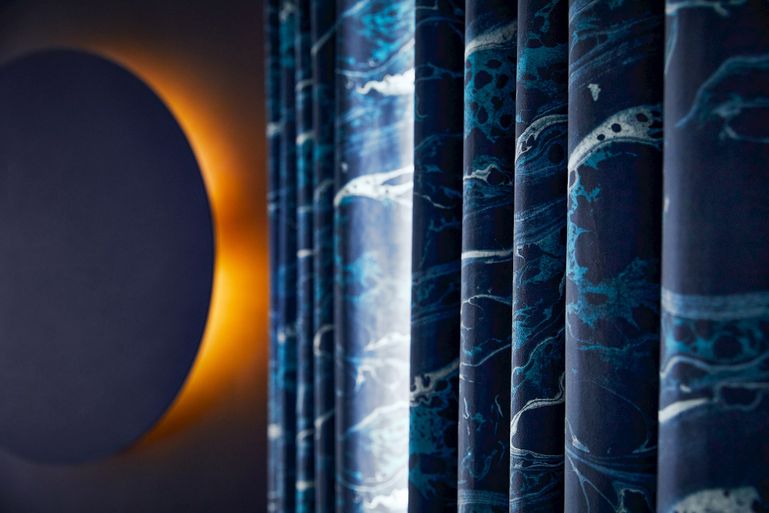 Mercury collection
Discover an exclusive collection of curtains and Roman blinds inspired by starry night shades
Discover the collection
Blue curtain fabrics
Hundreds of gorgeous fabrics to choose from. We'll bring them all for you to browse during your in-home appointment.
Blue curtains gallery
Be inspired by our gallery of blue curtains
Sit back, relax. Let us do it all
All expertly measured
We do the measuring and advise you on the perfect solution for your window
All tailor-made for you
All our products are made to order for an exact fit
All fitted to perfection
We do the fitting, and all our products are fully guaranteed
Request an appointment
See how it works
Browse blue curtain inspiration and ideas
Find a style you love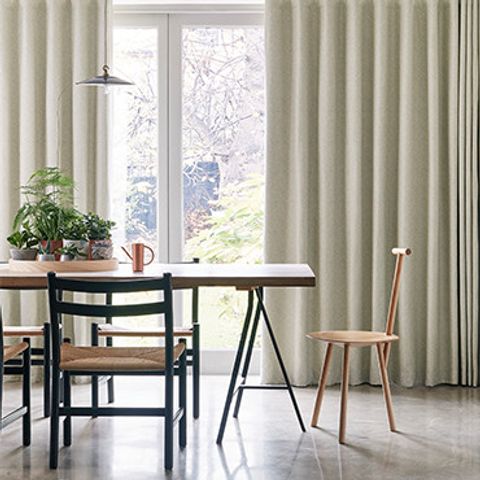 We talk you through the benefits of choosing a wave header style.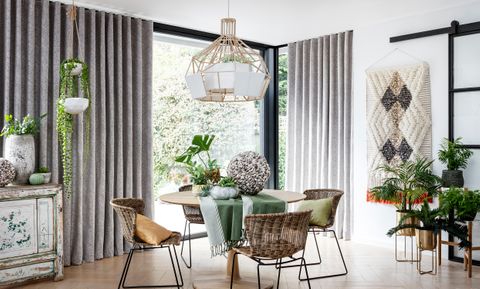 Find out more about this distinctive header style and discover which rooms eyelet curtains are best for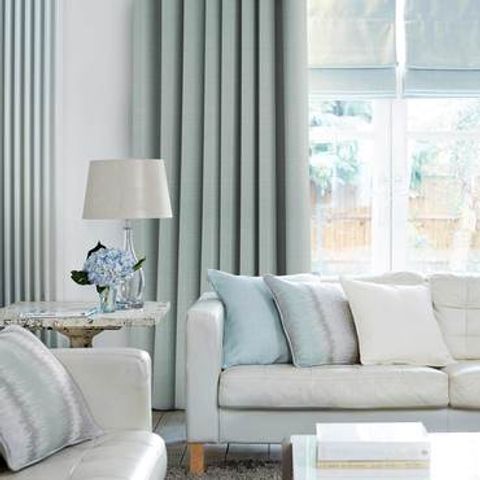 Find practical advice about buying curtains, with tips on fabrics, fullness, header type, drop and much more
Keep it cool with beautiful blue curtains
Whether you want to evoke memories of a sun-soaked holiday, or create a coolly sophisticated scheme, beautiful blue curtains are the perfect choice. With so many gorgeous textures and prints to choose from, you're sure to find the perfect style and shade.
Get the look
Pick out bright turquoise tones for a sunny living room, or choose classic navy for a formal look. Geometric prints are perfect for contemporary living rooms, while florals and textured plains are a wonderful choice for the bedroom. And of course, classic stripes are great for creating a coastal look.
All part of the service
All of our curtain fabrics come fully lined as standard, and are also available with thermal or blackout linings. Request an in-home appointment and an expert advisor will bring our entire range for you to select at home. Your advisor will also measure your windows and return to fit your beautiful blue made-to-measure curtains.