Red curtains
Cosy and inviting, red curtains are an ideal choice for any room. Find shades of scarlet, port and coral in our fabulous range.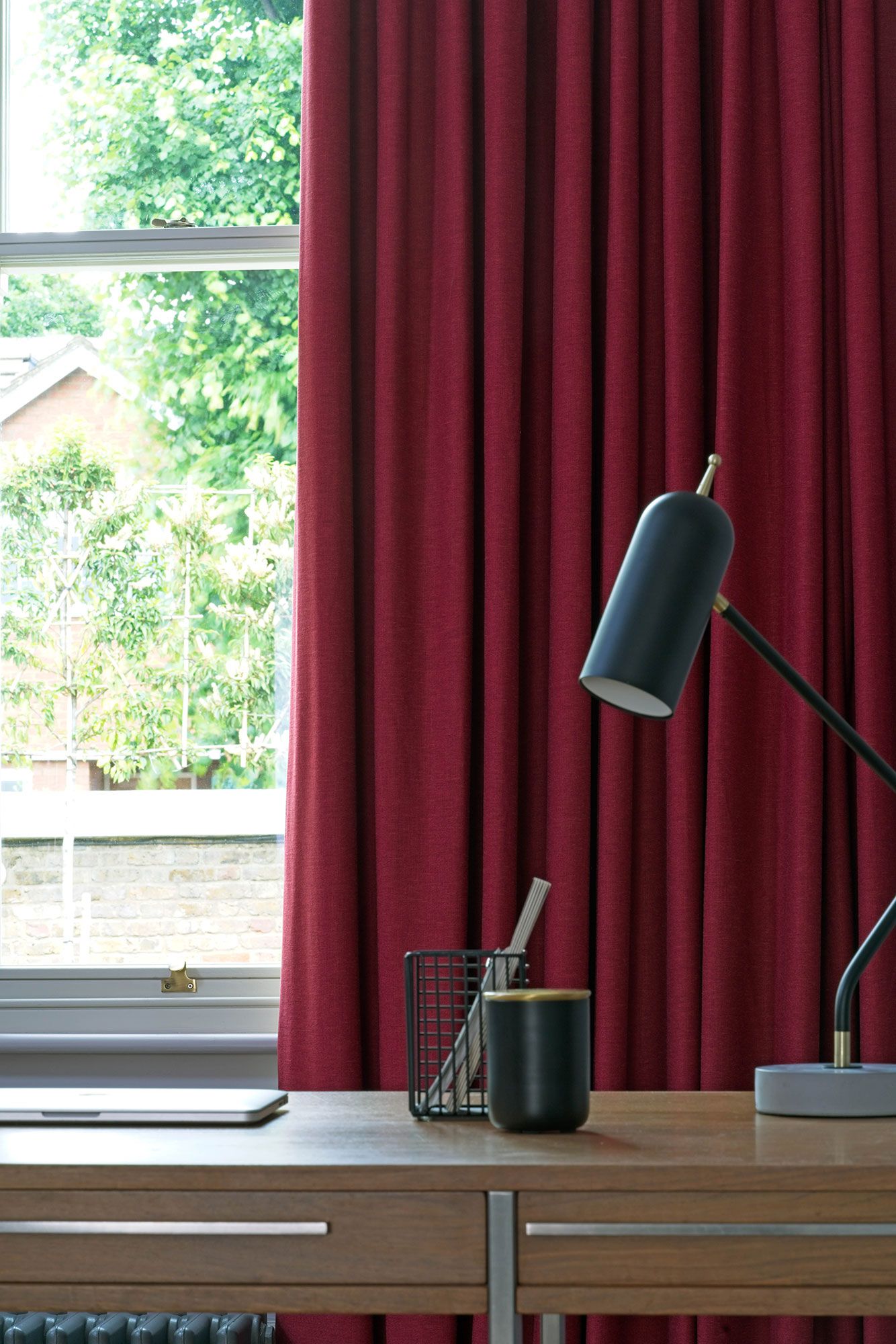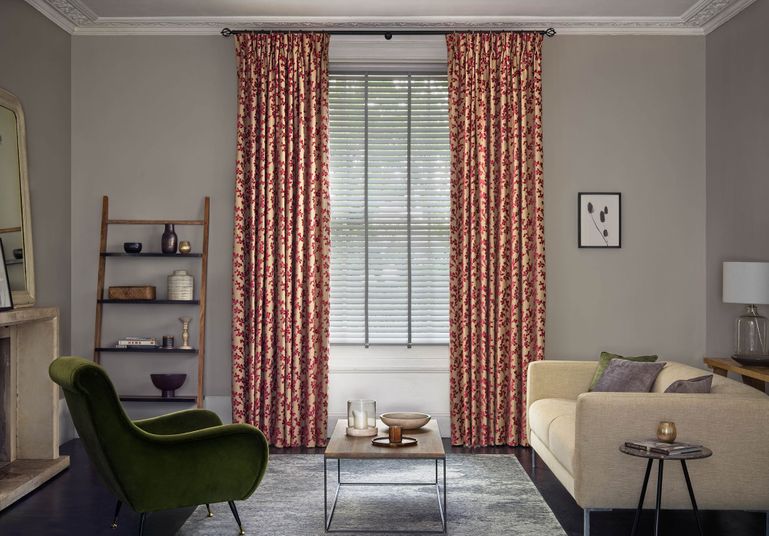 Make a statement
We will help you wow your guests with stunning red curtains
Red curtain fabrics
Hundreds of gorgeous fabrics to choose from. We'll bring them all for you to browse during your in-home appointment
Red curtains gallery
Browse our range of red curtain fabrics
Sit back, relax. Let us do it all
All expertly measured
We do the measuring and advise you on the perfect solution for your window
All tailor-made for you
All our products are made to order for an exact fit
All fitted to perfection
We do the fitting, and all our products are fully guaranteed
Request an appointment
See how it works
Some like it hot with red curtains
Create a ravishing interior with gorgeous red curtains from our collection. Red is a seductive shade that can be used to create a multitude of moods within the home. Choose scarlet or vermillion to energise a social living room or formal dining room. Or for a cosy and convivial feel, pick out shades of warm redcurrant and brick. And for a truly opulent look, try the rich tones of ruby and port.
Extra finishing touches
During your in-home appointment, we'll bring our entire range for you to browse at leisure and help you decide on any optional extras, such as header types, curtain poles and finials, performance linings and tie-backs. You can even pick out cushion covers in complementary fabrics.
Measuring and professional fitting included
And don't forget that when you've found your favourite fabrics, our expert advisors will measure up and professionally fit your stunning made-to-measure curtains, all as part of our dedicated in-home service.