Purple curtains
You'll love our collection of purple curtains. Make a statement with a decadent pattern or keep it simple with a fuss-free plain, the choice is yours.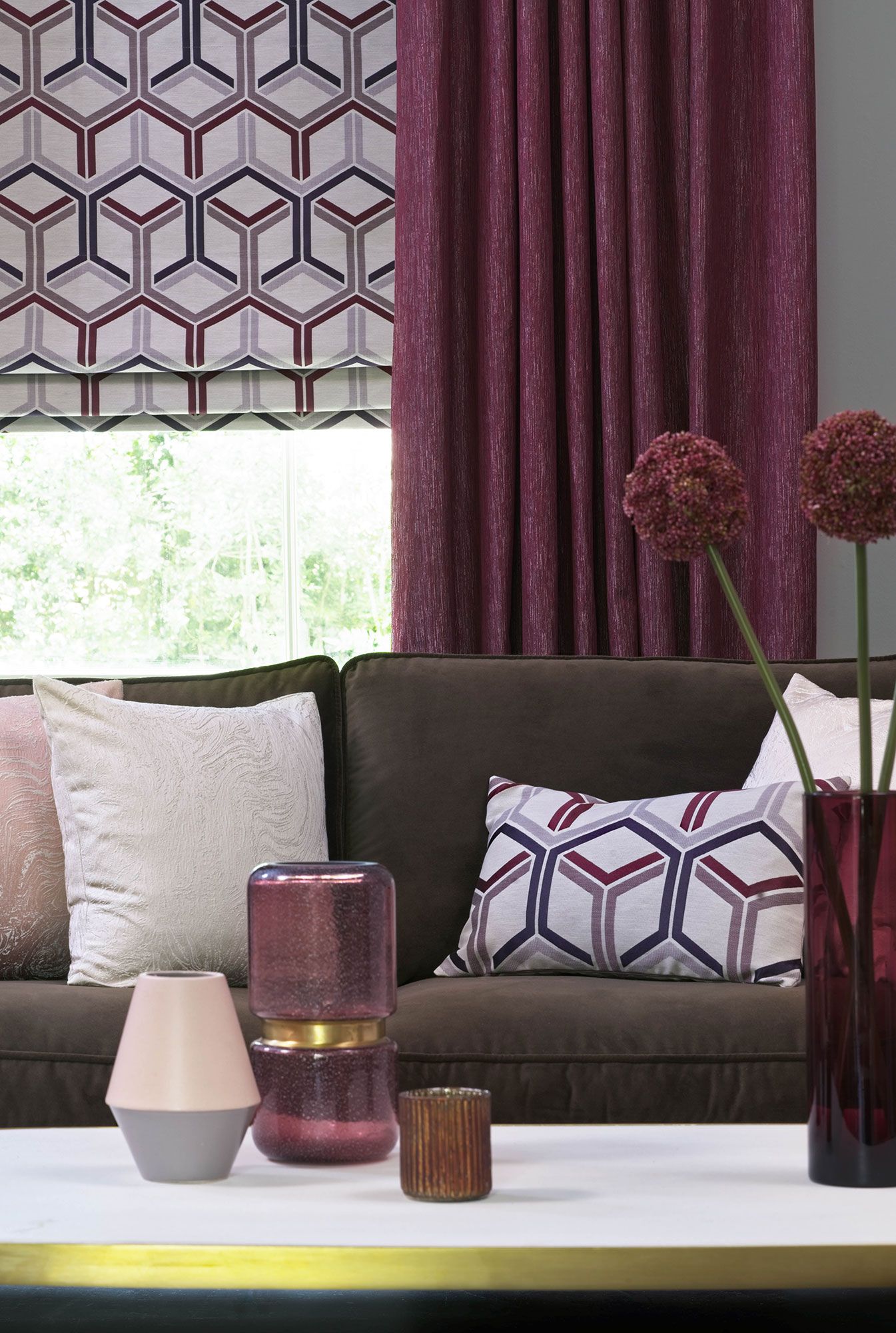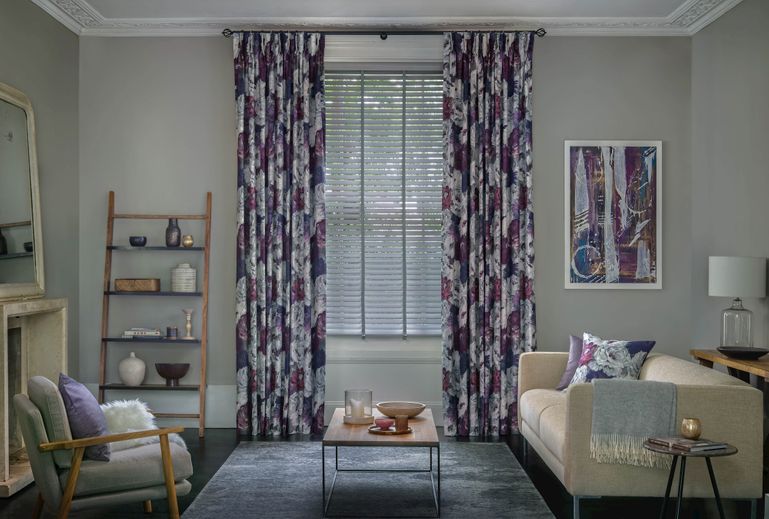 Deeply damson
From pale heather to lilac and rich plum, we have the perfect selection of luxurious curtains.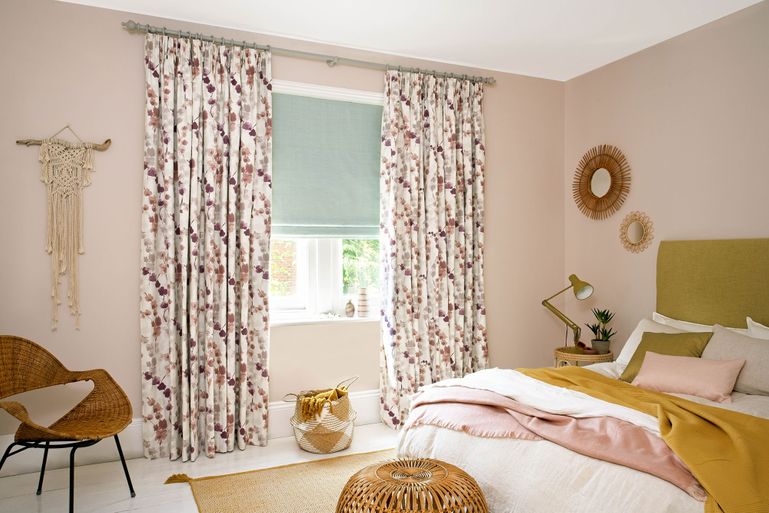 Forget-me-not
Bring rich colour into your interior with pretty floral prints in tonal purple hues
Purple curtain fabrics
Hundreds of gorgeous fabrics to choose from. We'll bring them all for you to browse during your in-home appointment
Purple curtains gallery
Browse our collection of purple curtain fabrics
Sit back, relax. Let us do it all
All expertly measured
We do the measuring and advise you on the perfect solution for your window
All tailor-made for you
All our products are made to order for an exact fit
All fitted to perfection
We do the fitting, and all our products are fully guaranteed
Request an appointment
See how it works
Sultry shades of purple curtains for decadent décors
From rock stars to royalty, purple has long been associated with glamour and opulence. So if you want to make a sensuous style statement in your home, purple curtains are an excellent choice. Our curtains collection includes historical prints and classical motifs, alongside textured plains and contemporary designer collections in sultry hues.
Choose your fabrics at home
Whether you want the soothing sensation of lavender or the passionate personality of plum, our expert advisors can help you decide on a look you'll love. We'll bring our entire collection for you to browse at home, so you can see all our designs up close and match colours and fabrics with your own décor. With our clever visualisation tool we can even show you how different fabrics will look at your window.
Made-to-measure for a fabulous finish
Once you've found the perfect fabric, we can help you finish your look with a whole host of optional extras, including a choice of linings, header styles, curtain poles and finials, curtain tie-backs and cushion covers. We'll also measure your windows and return to fit your gorgeous made-to-measure curtains, all as part of our standard service.