Orange curtains
Beautifully bold, a pair of orange curtains are the ideal choice for creating a little wow at your windows.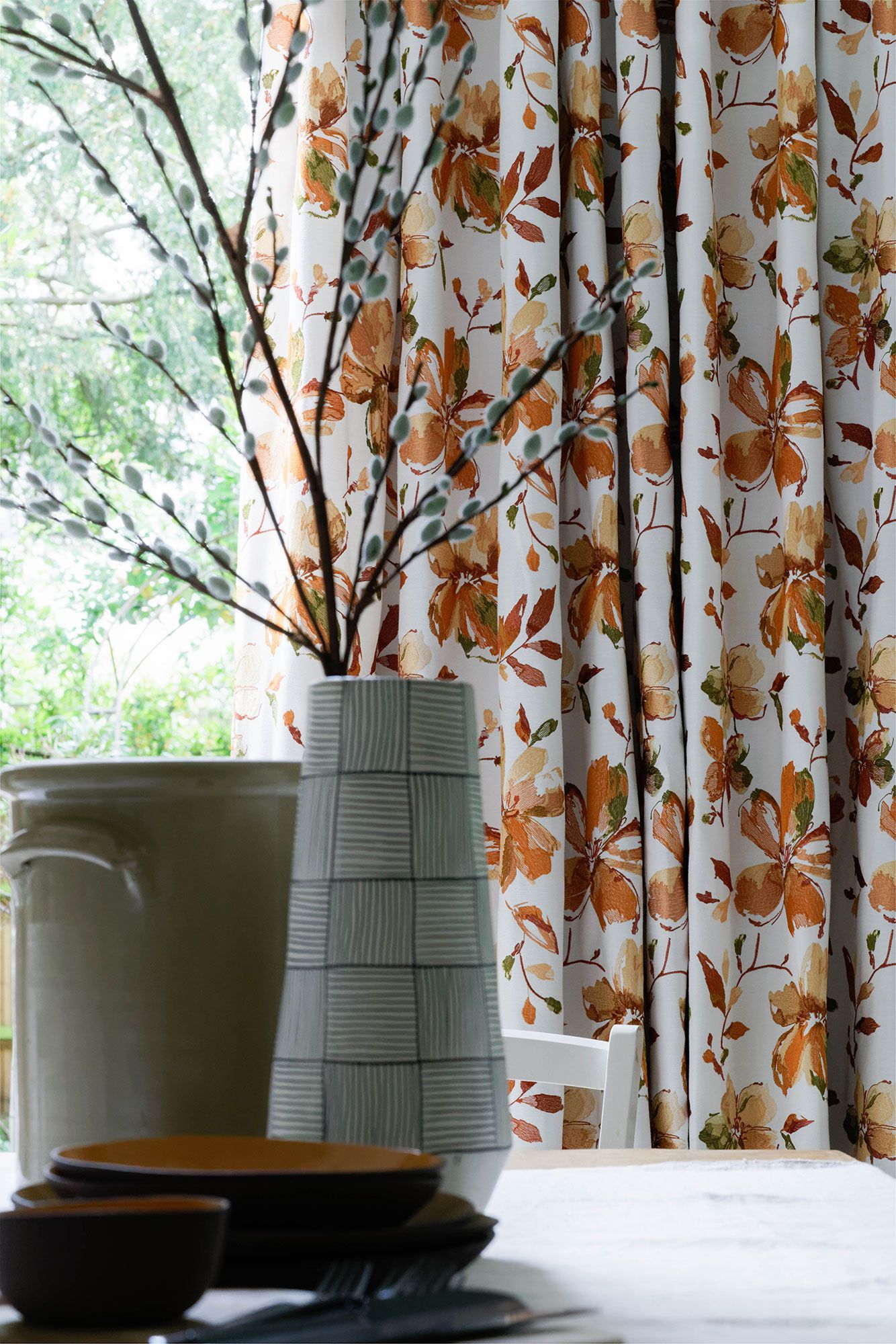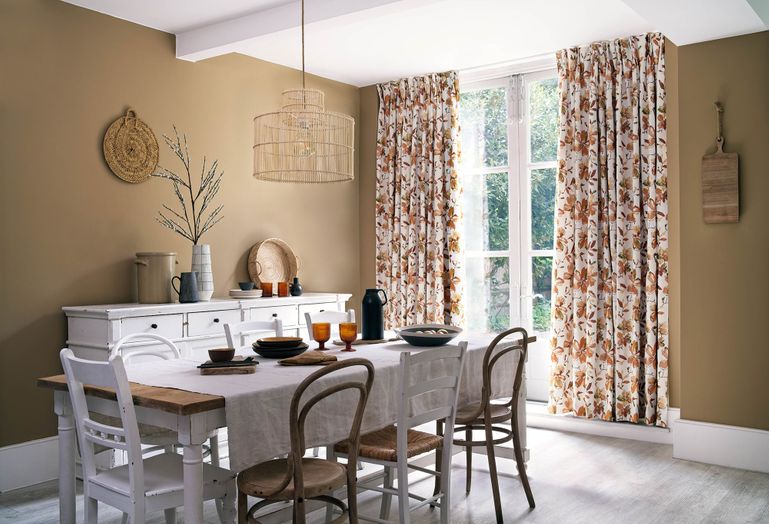 Autumn glow
Keep cosy with winter florals in warm autumn shades. Choose thermal linings for an extra snug feel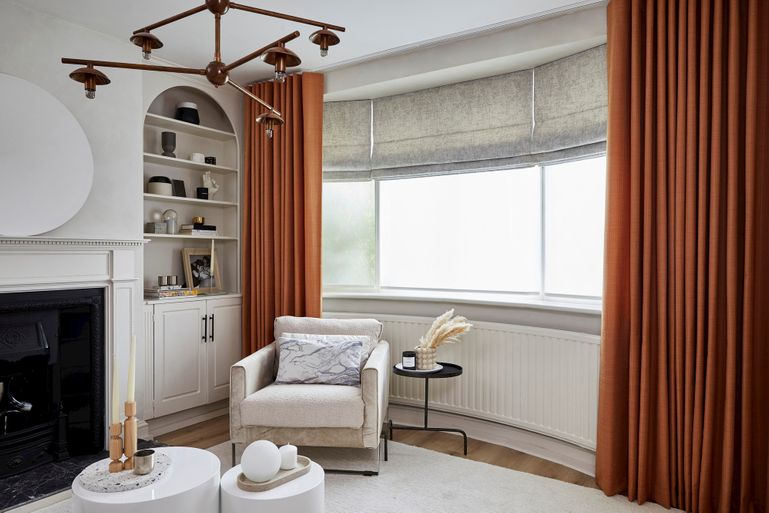 Real homes, real solutions
We challenged stylists and interiors experts to transform their homes with our new collection of curtains.
Discover more
Orange curtain fabrics
Browse our range of fabrics and order up to eight free samples. Can't decide? We'll bring them all to your appointment too.
Orange curtains gallery
Browse our gallery of orange curtains.
Sit back, relax. Let us do it all
All expertly measured
We do the measuring and advise you on the perfect solution for your window
All tailor-made for you
All our products are made to order for an exact fit
All fitted to perfection
We do the fitting, and all our products are fully guaranteed
Request an appointment
See how it works
Vivid shades for bold interiors with orange curtains
Whether you love the heat of chilli or the soft tones of shrimp, there's no denying that orange curtains will make a bold statement in your home. For a shabby chic look choose a warm coral hue, or for a really romantic feel, pick out a print with a subtle wash of colour. For a more daring look, vibrant orange curtains in a sumptuous textured fabric will give you a truly decadent finish.
Expert advice every step of the way
Request an in-home appointment and your local advisor will bring our entire range of curtains for you to browse at home. View all our styles up close and see how each shade works with your existing décor. We can even show you exactly how your made-to-measure curtains will look at your window with the help of our clever visualisation tool.
We'll take care of every detail
Once you've found your favourite fabric, we'll help you decide on the perfect finishing touches. All our curtains come fully-lined as standard, with options for thermal and blackout linings too. You can also choose from a fantastic range of curtain poles and finials, tie-backs and cushion covers if you wish. Then, when you've placed your order, sit back and relax while we professionally fit your beautiful made-to-measure curtains.