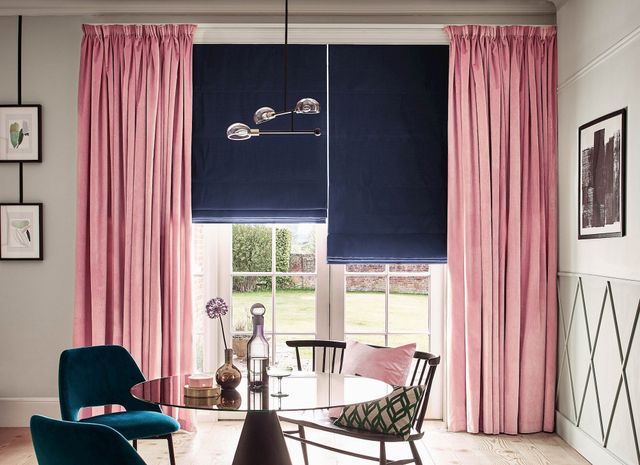 1. What are the best curtains for wide windows?
Let's face it; everyone wants their wide windows to look great. And if that's your only priority then you're spoilt for choice in our ranges of blinds, curtains and shutters.
Curtains are a great choice if you're looking to add style and softness to a space. They're also perfect for wide windows, because they can be made with plenty of fabric to cover large expanses.
George particularly likes the way curtains change the mood of a room. The soft fabrics change the acoustics, making it feel that little bit more intimate and cosy.