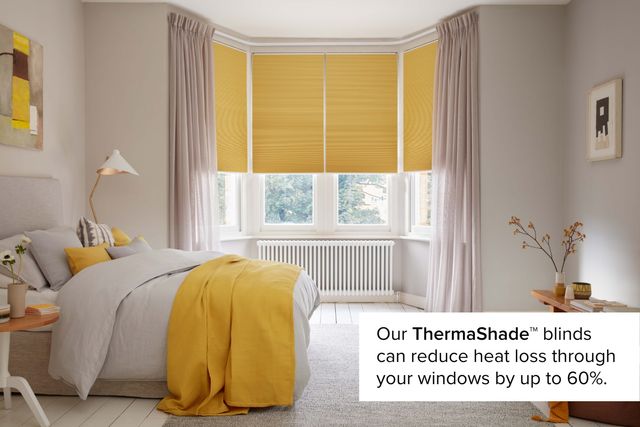 1. Choose a specialist product
Our stylish range of Thermal blinds offer a practical solution to help you reduce energy needed for heating in your home. They're made up of honeycomb-shaped cells that trap air and create a barrier between your warm room and the cold window to help keep your space at a comfortable temperature.
Thermal blinds are suitable for all rooms in the house but are particularly effective in conservatories and garden rooms, which get very cold in the winter months.