Charlotte Beevor has brought this joyful collection of floral motifs to life using her trademark painterly brushstrokes and confident colour palette. Blending heady shades of indigo and violet with pops of sugary pink and lilac, this unashamedly feminine collection perfectly captures the trend for darkly dramatic winter florals and will add a touch of designer flair to any home.
In this article we introduce the fabrics in the collection and show you how you can combine the colours and designs to create a look you'll love.
Petala
Delicate buds intertwine with grassy fronds to give this fabric a lovely sense of movement. Available in two distinct colourways, Petala Indigo features sugary pink buds on a deeply rich background, while Petala Blossom introduces zesty lime accents and a crisp white background for an uplifting feel.
Sorana
Bold painterly brushstrokes create a feeling of wild abandon in this intensely lush design. This blue blinds fabric creates a stunning statement at your window. And for extra shimmer, team Sorana Indigo floral curtains with a Radiance Lavender Roman blind.
Confetti
An abundance of plump petals fall like dewy droplets for a look that's fresh and invigorating. Whether you choose the moody tones of Confetti Misty Blue or the zing of Confetti Zest, this exuberant print will make you smile every time you pass your window.  
Grapeflower 
Joyful mark-making and deeply rich tones combine for a sweet and heady feel in this stand-out print. High on drama and style, this bold and joyful fabric simply refuses to fade into the background, preferring to steal the limelight as the star of your interior scheme. 
View Grapeflower Berry 
Radiance
Luxurious faux-silk fabrics shimmer with subtle blends of colour to perfectly complement the vibrant floral designs in the collection. Available in seven gorgeous shades ranging from deepest midnight blue and rich berry to blossom pink and pale lavender hues.
View Radiance Berry and Sorana Violet 
Iris
The neutral shades and soft, earthy textures of these fabrics add depth and balance to the range. Combine with pretty florals for a strong and structured look that combines a soft aesthetic within a formal scheme. 
View Iris Shadow and Grapeflower Blush 
You might also be interested in…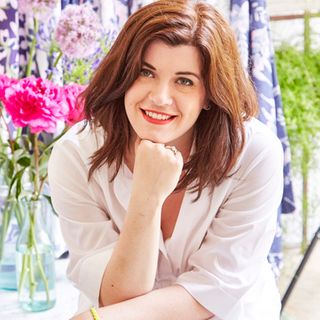 Charlotte has now turned her talents towards Roman blinds and curtain fabrics, designing a range exclusively for Hillarys.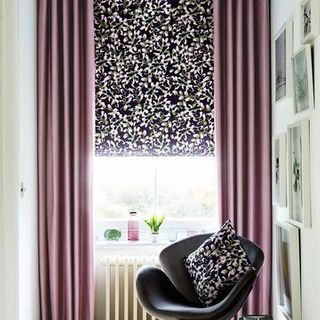 Inspired by the gardens at Kew, the Charlotte Beevor collection features bold, painterly brushstrokes in intensely rich shades.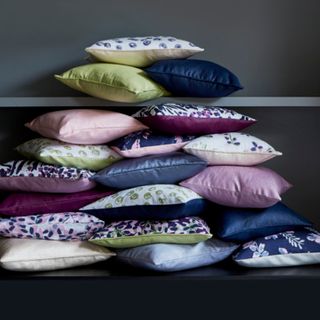 If you love this stunning collection, our cushion covers feature the fabulous prints and luxurious plains from this bold and exuberant range.