Get the latest look with our on-trend blinds, curtains and shutters. The weathered look gets a fresh injection of colour this month with the addition of pastel accents. Whitewashed, bleached and aged wood, warm woollen throws and textured fabrics are key elements in this understated look.
This month we're highlighting the Winter Sun trend, which sees colour return to our weathered interiors, albeit in the coolest of accent shades.  Choose colours that are pale and clean or sharp and fresh. The colour palette includes the palest of yellows and the earliest green notes of spring. Blues are sharp and icy, with barely there pink hues to add the merest hint of warmth.    
Ice blue
Winter Sun interiors are still largely neutral, but colours are creeping back with the palest of shades. In this fresh and sophisticated living room we've used Anouk Blue Mist curtains and cushion covers to create a shimmering scheme. The white leather sofa and cool marble side table give the space a luxurious, winter palace feel.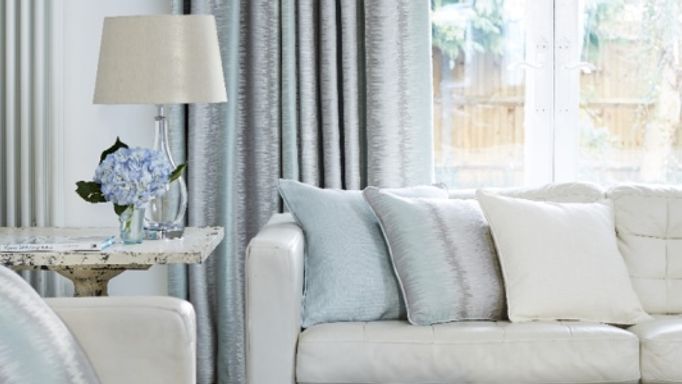 View Living room curtains
Rose Blush
For a hint of sunrise warmth, include blush hues into a neutral scheme. Chunky knits add texture and lots of lovely layers create a cosy, luxurious feel. A Pink Blossom Venetian blind gives the room a rosy glow, while Anouk Blue Mist silver curtains pick up the blush tones. The Tasia Linen Roller blind and Charcoal voile add contrast and depth of tone.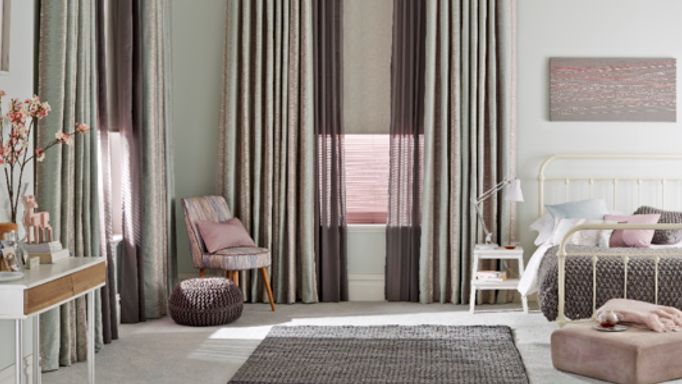 View Roller blinds  
Spring greens 
The merest hint of Spring is in the air with green accents and light wood tones. We've created a natural, earthy look in this conservatory by teaming neutral tones with turquoise, sage and moss accents. Woollen throws and velvet cushions add a slouchy feel and the gorgeous fern motif on these Safi Turquiose Roman blinds creates synergy between the natural elements within the scheme and the natural world beyond.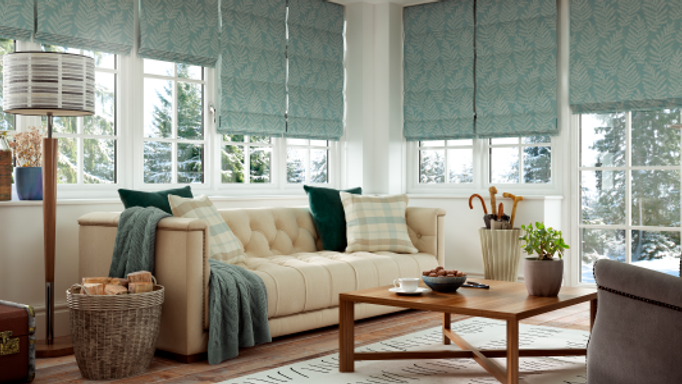 View Green Roller blinds
Winter sun
We've used fresh yellow and vanilla tones to soften the crisp edges of this dining room. Wood tones are warmer but the whitewashed floorboards and painted furniture keep the look cool and pure. The Isra Linden curtains make the most of the natural daylight, giving the room a cool sunshine feel. Coordinating scatter cushions keep the space relaxed and informal.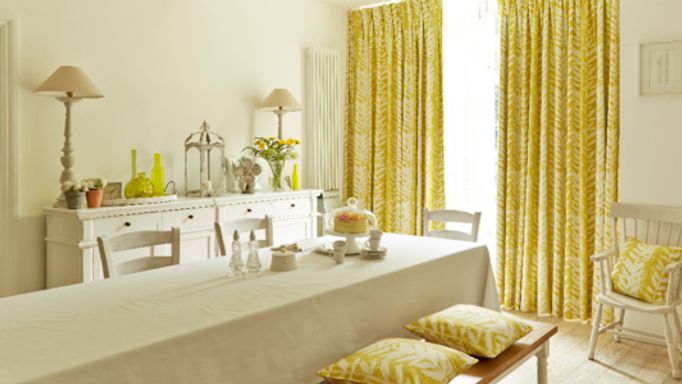 View Curtains
You might also be interested in…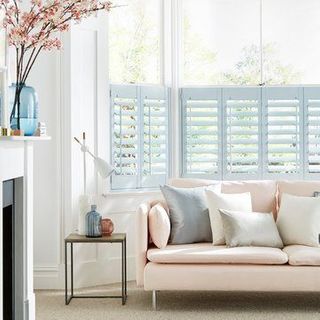 Take a look at the ten deliciously delicate pastel shades in our new and exclusive House Beautiful shutter collection.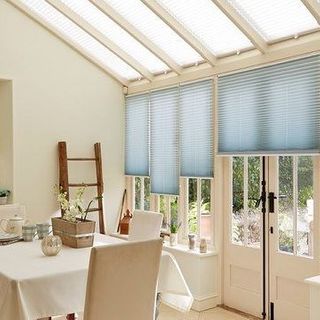 In this article, we'll show you how you can use pastels to give your conservatory a pretty pastel makeover.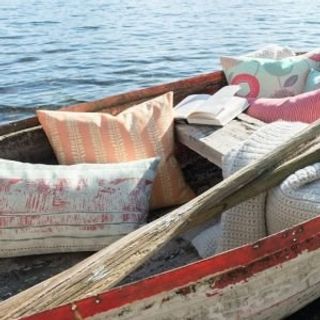 Take a look at the warm hues in our Scandinavian-inspired Natur Collection of Roman blinds and curtains.