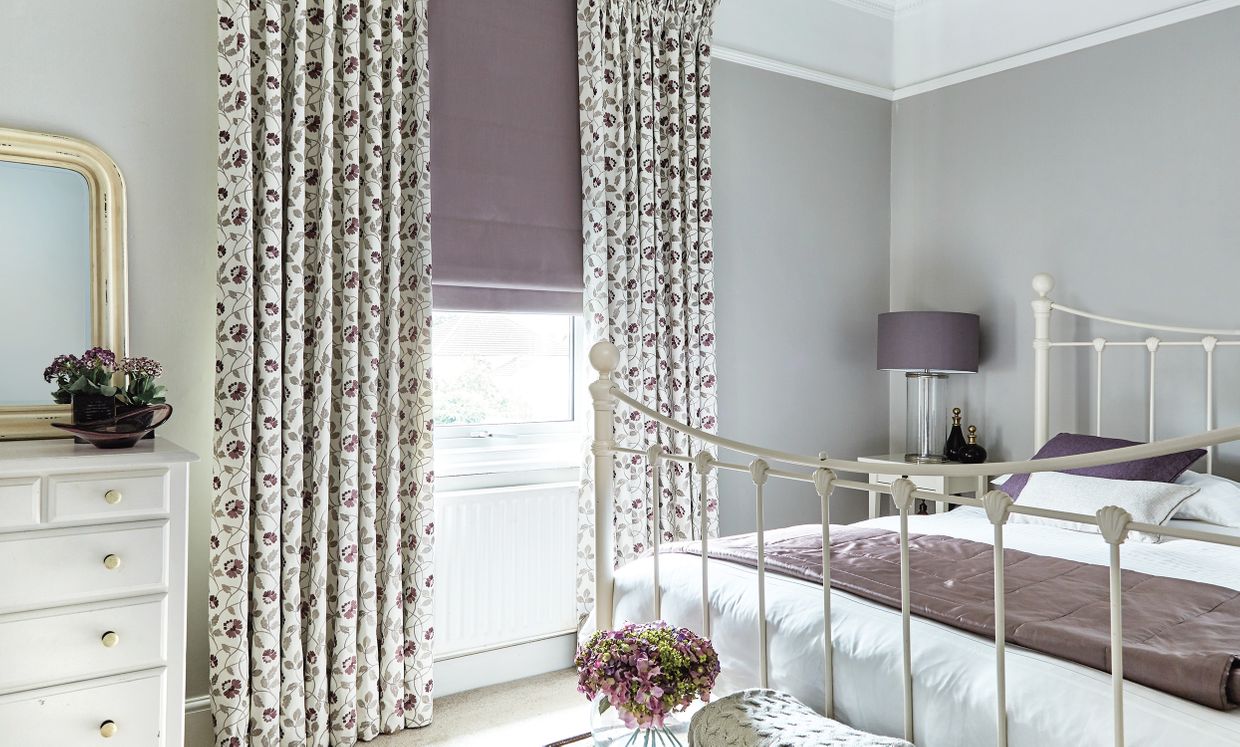 Energy saving solutions
Are your windows energy efficient?
If you are looking for ways to become more energy-efficient and save on heating bills, then Hillarys range of blinds, curtains and shutters have got it covered.
Did you know that as much as 20% of the total heat loss from your home is through your windows? Yet most householders never take steps to provide effective insulation for these important features.
The good news is that improving the insulating properties of your windows is easy and cost-effective. At Hillarys, we've invested significantly in new technology and innovative product design to bring you a range of curtains, shutters and blinds that will not only enhance the look of your home but could also help you make big savings on your energy bills.
Take a look at our top energy saving solutions:
It's all in the lining
All of our curtains are lined as standard, but for added cosiness we recommend you upgrade to a thermal lining. Our thermal linings are made from a thicker sateen twill fabric with a special coating which actively helps prevent heat loss. And if your window would be better suited to a Roman blind, you can improve its insulating properties by opting for interlining which not only looks great but is also super soft and seriously snug.
Layer it up
British weather is renowned for its changeability. Bright sunshine one minute, a downpour the next. By layering your window coverings, you can maximise light while keeping the dreariest days at bay. Create a stunning look by combining a patterned blind with a plain or textured curtain. You could even include a voile for a softer finish. And if you add thermal linings to your blind and curtains, you'll be putting your winter clothes away for good.
Honeycomb isn't just for bees

Our ThermaShadeTM Pleated blinds incorporate clever honeycomb pockets that trap warm air and stop it escaping through your window. British Blind and Shutter Association research has proved that honeycomb blinds can reduce heat loss through single glazed windows by as much as 51%. Think how much that could save you on heating bills.
Just shut it out
Solid or slatted wooden shutters are a fantastic option for controlling the light and regulating the temperature. Tracked shutters are a particularly good choice for patio doors, giving you the flexibility to shut out the cold or let the light flood in. Tier-on-tier shutters are another great choice, as they consist of independently operated top and bottom panels. This gives you real flexibility to control your environment, making sure your room always feels comfortable and cosy.
Conserve energy in your outside rooms

Floor to ceiling glazing and roof lights are a key trend in home extensions, and of course, conservatories right now. While looking great, it can be difficult to maintain a comfortable temperature in these rooms all year round. Combine Pleated blinds with ThermaShadeTM technology for the side windows and fit roof blinds from our SolarPleatTM fabric range to actively reflect heat. So, when it's hot, you stay cool and when it's cooler, you stay toasty.
Wet, wet, wet

Let's not forget that in colder months there is also more moisture in the air. Excessive moisture, particularly in kitchens and bathrooms can result in condensation and the build-up of unsightly mould on windows and window coverings. We've got that covered too in our range of beautiful and durable waterproof blinds and shutters. Best of all, opting for this special finish doesn't mean you have to compromise on choice.  Our waterproof fabrics are available in Vertical and Roller blinds, faux wood Venetian blinds, and in our Henley range of window shutters.
You might also be interested in…