Here at Hillarys, we like to stay ahead of all the hottest interior styles. So naturally, we're avid readers of home interest magazines and eagerly await our subscriptions. When they're delivered, the cellophane wrappers are whipped off faster than you can say "breath-taking blinds"!
We're sharing types too though. So if you don't have the time - or budget - to read all of the titles you'd like to, each month we'll be summarising a few selected highlights from our browsing sessions.
Just as we rely upon the ebb and flow of the tide, you can expect the coastal trend to return to fashion time and time again. 'Nautical but nice' décor has the wow-factor all year round, but proves particularly popular over the summer months. So it's no surprise that the look made a 'splash' in several June issues.
Style at Home
Style at Home 'waded in' with a selection of tips to get your décor looking shipshape. In their six page spread, a whopping 100 ideas were listed! These ranged from choosing cool colour combinations to setting a table that a captain would be proud of. 
Here at Hillarys HQ, we've been getting involved in the fun, with beautiful beachy inspiration for your windows. These white plantation shutters are just one gorgeous example… We've plenty more 'shore' hits up our sleeves!
Period Homes & Interiors
In their 'Stylish Ideas' feature, Period Homes & Interiors suggested teaming red and blue accessories with neutral walls for a smart feel. This combination is ideal for sleek seaside schemes, but also complements other themes.
Stripy patterns are a brilliant way to introduce several shades to your surroundings. And they're great mixers too. Here, we paired vibrant stripes with a lively anchor print. 
Country Homes & Interiors
Over in Country Homes & Interiors, the focus was on a variety of summertime projects around the home. The team provided handy hints on picking out just the right flooring and kitchen units to create a lovely airy feel. 
This appealed to us, as we've been working on lots of bright ideas to make the most of the sunshine this season. Our new article makes light work of making the light work for you, with a roundup of the best window dressings to control sunlight in your rooms.
You may also be interested in...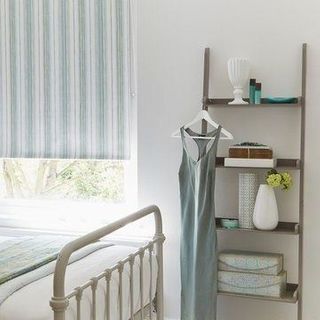 If you'd like to introduce stripes to your home, here are our favourite ways to 'learn your lines'.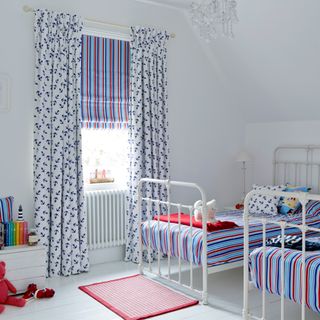 This article takes an in-depth look at the Nautical trend.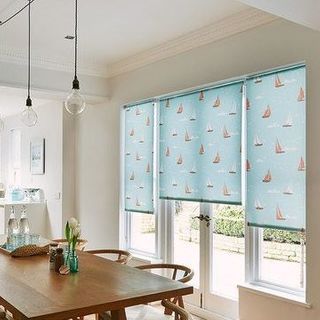 Coastal kitsch meets submariner style as the nautical trend goes below deck to find its inspiration.