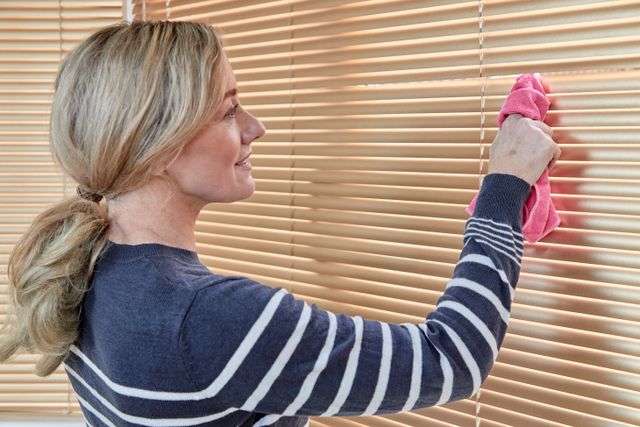 1. Simple cleaning with a duster
The best way to remove dust and debris from a metal Venetian blind is with a dry, clean cloth or feather duster.
Lower the blind and turn the slats downwards until they are flat in the closed position. Then, starting from the top, simply wipe each slat individually from middle to edge.
Cleaning from top to bottom ensures you won't have to clean the same slat a second time when dust from a slat above settles on one below.
Open and close your blind on the opposite side and gently clean the slats again.