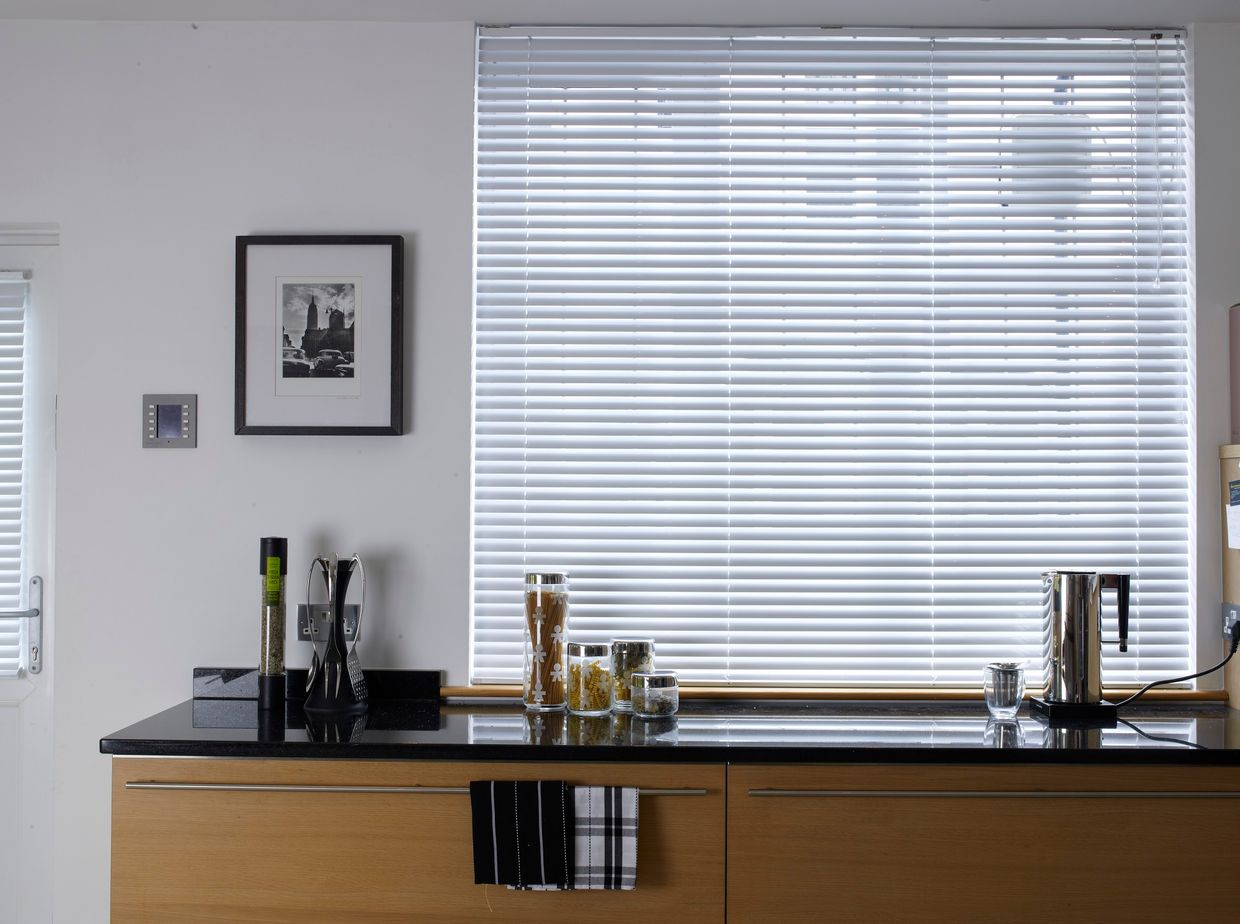 How to clean metal Venetian blinds
Tips and advice
🕒 Reading Time: 3 minutes
How to Clean your Metal Venetian Blind
Read our expert guide on how to clean your metal Venetian blind.  We share our top tips for keeping your Venetian blind dirt-free and looking its best.
While metal Venetian blinds are highly practical, like any other surface they gather dust and stains over time. Regular cleaning will help you to maintain your blind and keep it looking its best. It's very easy and should only take a few minutes each week.  Here's how:
How to clean metal Venetian blinds while hanging
Light cleaning with a duster
First, check whether your Venetian blind has any sticky stains.  Gently remove these using a mild detergent, such as washing up liquid or window cleaning spray. Then carefully dry the louvres with a paper towel. 
Next, move your blind to the closed position.  Use a soft cloth or a special duster mitt or glove. Systematically clean each slat, starting from the middle of the slat and wipe towards the edges.  Once you have cleaned all the slats on this side, open and close your blind on the opposite side and do the same again.
Light cleaning with a vacuum cleaner
You can save time by using your vacuum cleaner to clean your blinds, but it is very important that you only do this if you have an upholstery attachment brush, otherwise, you might scratch your blind.  Set the suction to a low level and test it before you start to clean, as the slats could be pulled out of shape if your vacuum cleaner is too powerful.
Attach the upholstery brush to your vacuum cleaner and close your Venetian blind. Gently run the attachment brush over the slats, working from top to bottom. Then open and close your blind on the other side and repeat.
Deep cleaning your Venetian blind
Every now and again, it's worth giving your Venetian blind a thorough clean particularly if it is in an area that's prone to dirt, like the kitchen.  Before you start, protect the steel components in the head-rail, as these can rust if exposed to excess moisture.
Thorough cleaning of your Venetian blind outdoors
First, prepare the cleaning area by laying down an old blanket or groundsheet. This will prevent your blind from getting scratched or damaged. Next, fill a bucket with warm water mixed with a mild detergent. Then carefully take down your blind and lay it on the prepared surface. Using a soft brush or non-abrasive sponge, gently clean each slat. Then rinse with cold water or a garden hose. For very stubborn stains, you may need to repeat this process several times. 
Once your Venetian blind is thoroughly clean, you will need to find somewhere to hang it to prevent the build-up of mould as it dries. A hairdryer on a cool setting can speed up the drying process.
If you have a garden fence, you could tap in two or three strong nails to hang the blind from as it dries. However, make sure your blind sits securely so that it doesn't fall off and get damaged.
Thorough cleaning of your Venetian blind indoors
If you do not have any outdoor space, you can clean your Venetian blind in the bath. Again, put a towel or rubber mat in the bath before you begin to prevent scratching. Fill the bath with enough warm water to completely cover the blind and then add a mild detergent. Place the blind in the bath and gently clean each slat with a soft brush or non-abrasive sponge. For heavy staining, leave the blind to soak for several hours or overnight before cleaning the slats. Rinse the blind thoroughly with cold water and then hang it securely over the shower rail to dry.
We hope you have found this guide to cleaning your metal Venetian blind helpful. See our other 'How to… cleaning guides' for more top tips.
You might also be interested in…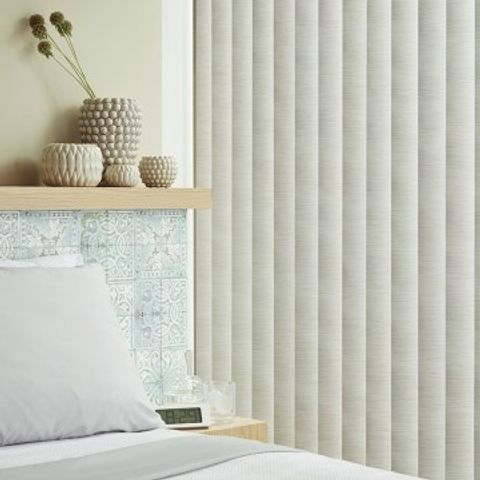 Our expert tips for keeping your Vertical blinds looking pristine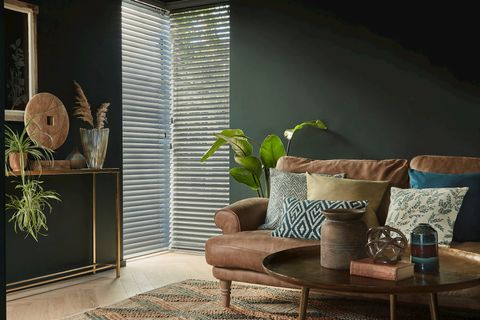 Find out how to keep your blinds looking great with regular cleaning and maintenance.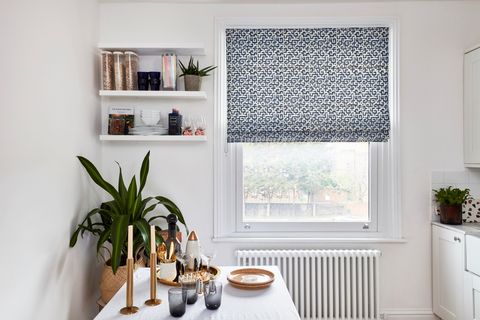 Keep your Roman blind looking clean and fresh with our 'how to…' cleaning guide