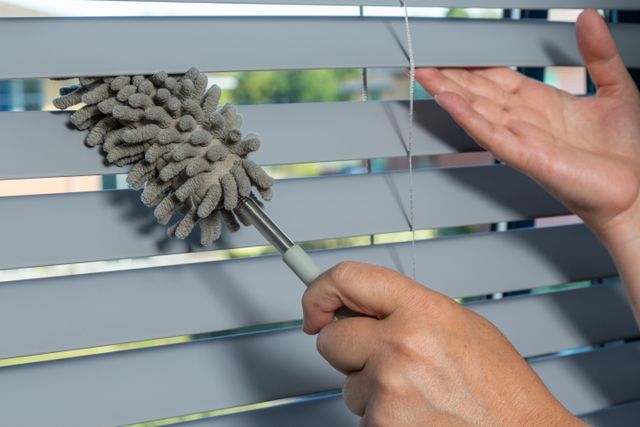 Gently dust your blind
The quickest way to clean Wooden blinds and keep them free from dust and debris is by using a feather duster or dry microfibre cloth.
Simply close the slats in one direction and lightly sweep in a downwards motion.
Make sure you clean both sides of the slats by opening and closing the blind to show the slats on the other side.