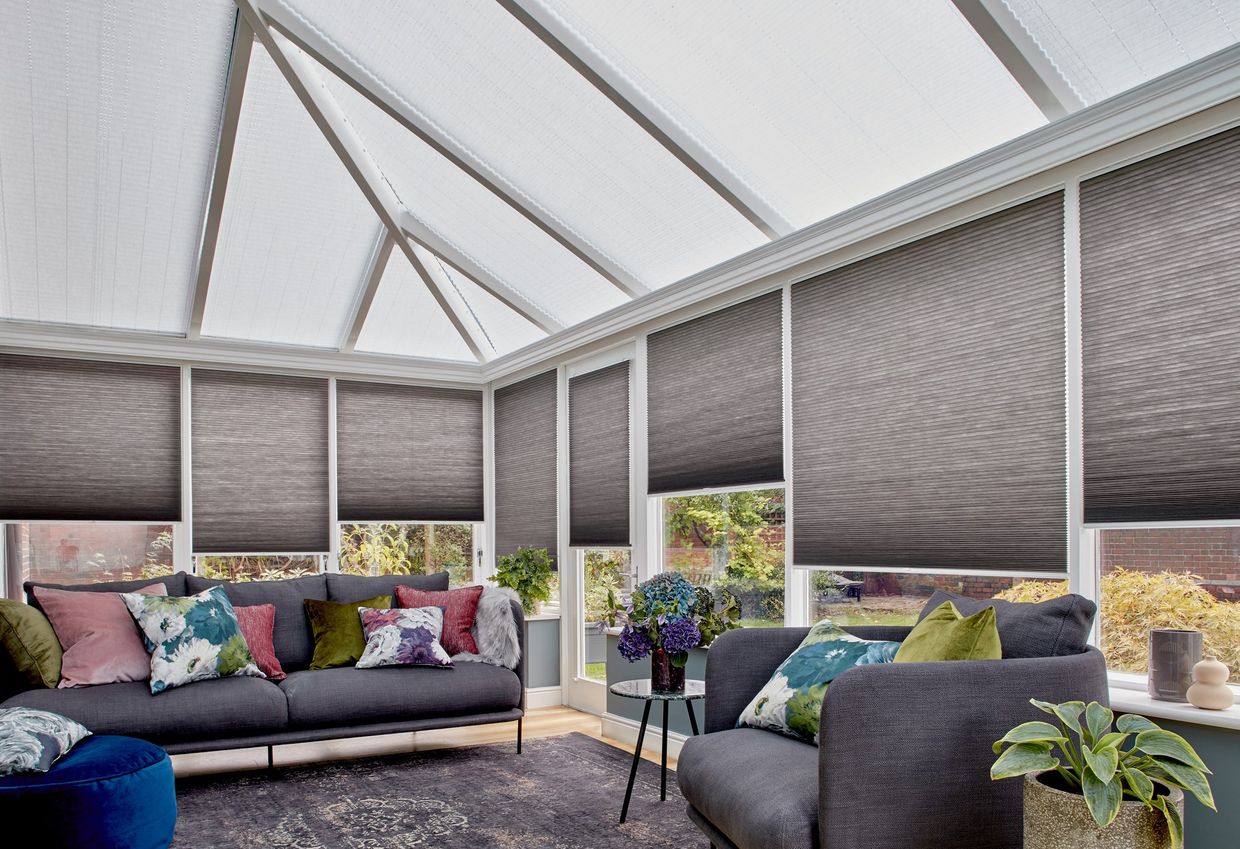 How to clean conservatory blinds
Why should you clean your conservatory blinds?
Your blinds in your conservatory need regular cleaning to help prolong their life.  It may be tempting to leave it until you have a big build-up of dust and dirt, but light, regular cleaning will make your conservatory more appealing to use and get rid of dust and mites that can contribute towards allergies. 
How to clean your conservatory roof blinds
As your roof blinds will collect dust, debris and small insects over time, the first step is to get rid of these by blowing them away. A hairdryer is a perfect solution.

For a deeper clean, you can use the upholstery attachment on your vacuum cleaner but do set your cleaner to a low suction level. Brush the upholstery attachment gently over the blind, working from the top to the bottom. If you have pleated blinds, be careful not to push too hard against the pleats in case you damage them. 

Alternatively, use a feather duster or even a damp cloth to remove the dust from the face of the fabric.

Of course, it goes without saying that you should use a stepladder to reach up to your conservatory blinds safely.
How to clean your conservatory side blinds
If you've got roof blinds, chances are you have blinds along the sides of your conservatory too.
If you have Pleated blinds here as well, the process is much the same as for roof blinds. Other blind types are just as easy though.
Vertical blinds can also be vacuumed using the upholstery attachment.

Some vertical blinds have machine washable louvres. If in doubt whether your Hillarys louvres are washable, please contact our customer services team.

Roller and Wooden blinds can be dusted with a dry, clean cloth

Clean Venetian and Wood Illusion blinds with a dry or damp cloth.

Very dirty Venetian blinds can be washed using a mild household detergent or, for regular cleaning,  try a blind cleaner. It really will speed up the process. 
Why is it important to vacuum your conservatory furniture too?
You may feel that cleaning your blinds is enough. But it's important to vacuum upholstery in your conservatory at the same time too. This is because fabric holds onto dust and, when someone sits down, this dust is thrown up into the air towards your roof blinds. 

Give your sofa and other furniture a good vacuum with the upholstery attachment, and you'll save yourself time in the long run. Not to mention that you'll have a living space you'll love being in!
Why is it important to keep your conservatory well-ventilated?
Poorly fitted, older conservatories can suffer from condensation which could impact seriously on your window dressings, causing the build-up of mould and water staining. It is essential that your conservatory is adequately ventilated to avoid problems caused by excess moisture.
We hope you have found this guide to cleaning your metal Venetian blind helpful. See our other 'How to… cleaning guides' for more top tips.
You might also be interested in…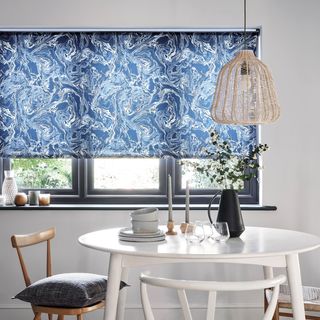 Read our 'How to…'guide and get expert advice on cleaning your Roller blind.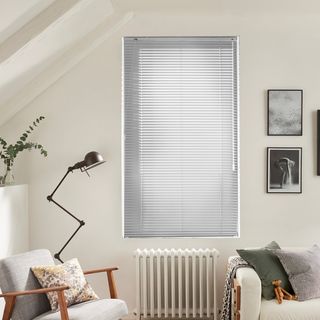 We share our top tips for keeping your Venetian blind dirt-free and looking its best.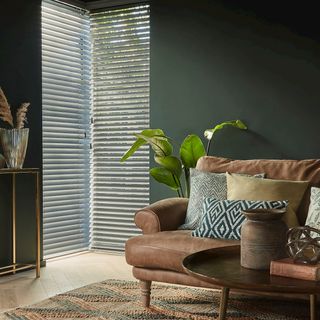 Find out how to keep your blinds looking great with regular cleaning and maintenance.