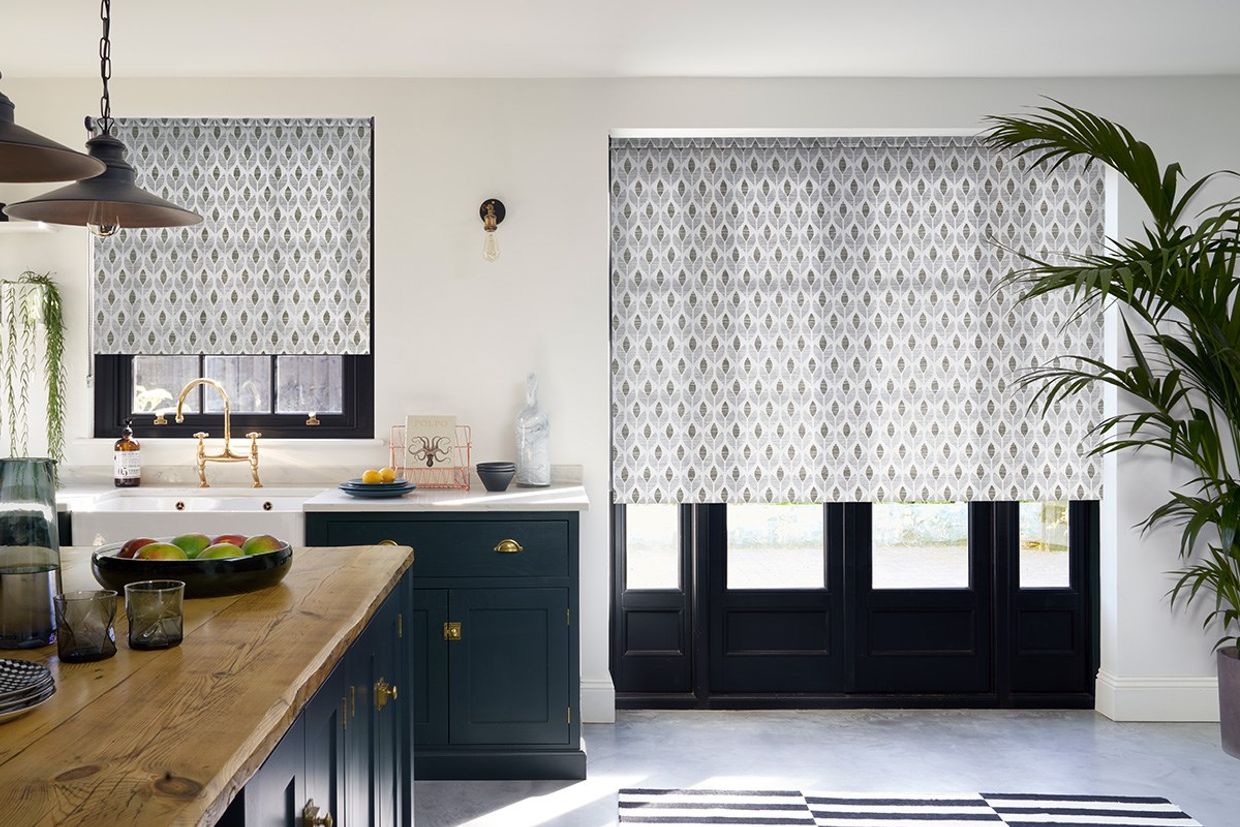 Tips for choosing the perfect blinds
Helping you find the perfect blinds for your window is our calling. And here you'll learn the essential tips and advice for starting your search.
But for best results, request an in-home appointment. One of our expert advisors will guide you to a stunning and practical selection of blinds for your window.
Do you need a blind to filter unwanted light?
Bright sunlight shining directly into your room can create an uncomfortable glare – especially in summer. Vertical and Venetian blinds offer an ideal solution to this age-old problem. These designs are fitted with adjustable louvres or slats. You can tilt these to let in just enough sunshine to cast your room in a gorgeous glow.
Alternatively, Enlight™ Day & Night Roller blinds solve this issue with a more contemporary approach. This innovative design uses two layers of fabric: each with alternating opaque and translucent stripes. The blind can be opened as normal, or the layers can be moved to create a number of filtered effects. The opaque-opaque position provides privacy, while the translucent-opaque position gently allows light in.
Are you looking for blinds for skylight windows?
Skylight blinds give you a chance to add a quirky burst of style to your ceiling – an oft-overlooked feature of a room.
Our Roller, Venetian and Pleated blinds will all fit skylights. You can also choose from a wide selection of Bloc blinds, which are available in over 60 options including blackout fabrics. 
Do you need a blind to block out the light?
The early morning sun can be a real pain when you're struggling to sleep and it's breaking through your bedroom window at 5am during summer. That's why we always recommend blackout blinds for bedrooms.
Fitted with a special fabric, blackout blinds help stop outside light from getting inside. And that leaves your bedroom nice and dark, transforming it into the perfect place for a soothing lie in.
Are you looking for blinds to fit a patio of uPVC door?
Vertical blinds are great for patio doors. They open to the sides, so you can make the most of the view from your room. But closed, they offer you total privacy. And you can tilt the louvres to let in as much sunshine as you need to cast your room in a cosy glow.
Alternatively, PerfectFit blinds are ideal for uPVC doors. The special frame clips in, becoming an integral part of the window. You can choose PerfectFit blinds in Roller, Venetian and Pleated options.
How do I choose a design for my child's bedroom?
You – and your child – are sure to find a fun style that brings a bedroom bursting into life in our range of children's blinds. Younger children might consider a lively animal or car print, while older kids might like landmark, beach hut or bunting patterns.
What's more, you'll even find styles featuring their favourite cartoon and movie characters in our range.
Do you need a bathroom blind?
Bathrooms tend to be steamy places. The conditions are less than ideal for the majority of fabrics; many types often deteriorate in next to no time. So you'll want special, hardwearing bathroom blinds.
PVC Vertical blinds are a great option. The water-resistant material is wipe clean, dries quickly and is more than up to the challenge of a little steam! Or Wood Illusion blinds offer you a natural, wood-grain finish, but are made from water-resistant PVC. So these designs won't warp when wet and stay looking brand new for longer.
Do you need blinds to help keep you warm in winter?
Research conducted by the BBSA has proven that having blinds at a single-glazed window can reduce heat loss through the window by up to 40%. Such incredible results mean you could turn down the thermostat and enjoy staying warm while saving money on your fuel bill.
The reason why is simple. Blinds offer an extra insulating layer at your window, stopping cold draughts getting inside and warm air escaping outside. As an additional touch, you'll find special thermal fabrics and linings in our range, which will make your room much cosier.
You could also consider our Thermashade Pleated blinds. These feature a purpose-designed honeycomb material, which traps heat in the fabric pockets and makes for a super effective insulating layer.  
Do you want blinds for a bay window?
You might think that finding blinds that match the curve of a bay window would be difficult. But it's not. We've a superb range of options that will fit perfectly.
We can fit Vertical blinds with a curved headrail that follows the shape of your bay. Alternatively, PerfectFit blinds clip into the frames of individual uPVC windows.
Do you need a no-drill solution specifically for uPVC windows?
Made-to-measure PerfectFit blinds are specially designed to fit your uPVC window … perfectly. The whole blind sits inside a frame, which clips into the uPVC window for a clean and tidy finish. There are no control cords either – you simply move PerfectFit blinds into place depending on how much light or privacy you want.
In our range, you can choose from PerfectFit blinds in Roller, Pleated and Venetian styles. That's hundreds of gorgeous designs – so you're sure to find exactly what you're looking for.
Do you want a blind that lets natural light in without sacrificing your privacy?  
Trilite™ Top-Down, Bottom-Up Pleated blinds most flexible design. Opening from either end, you can open your blind from the bottom in the traditional manner or open from the top to let in lots of lovely sunshine without compromising your privacy.
Can I get devices to keep my existing blind's control cords out of the reach of children?
Yes. We're more than happy to send you a child-safety device, which you can easily fit and will keep your blind's control cords away from children. To find out more and order your free child-safety device visit www.makeitchildsafe.co.uk.