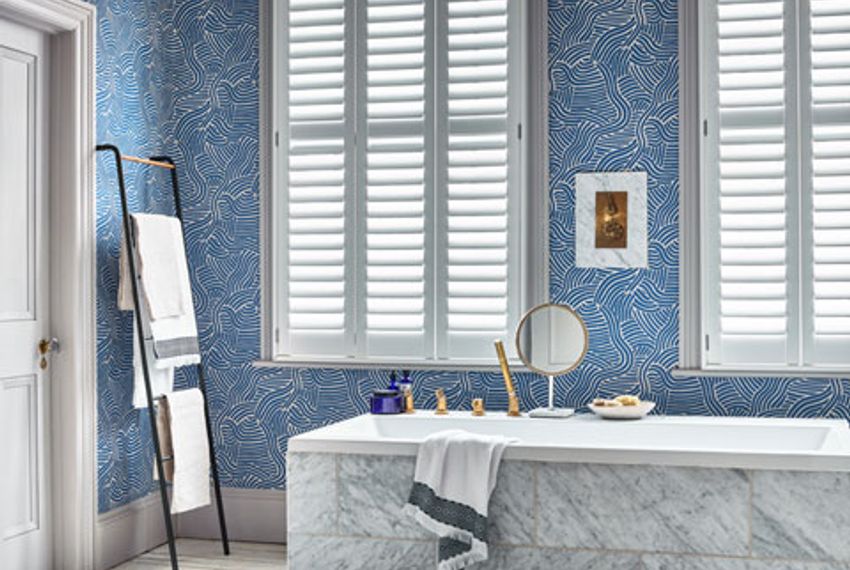 Waterproof shutters
Water and steam resistant, perfect for bathrooms, wet rooms and kitchens.

What we say about waterproof shutters
Great benefits
Made from waterproof ABS, making them resistant to moisture and changes in temperature
Adjustable louvres maintain privacy and allow you to filter light.
Available in a range of colours - coordinate with other shutters in your home or create a striking new look.
Things to consider
Our custom colour service is not available on waterproof shutters, but your advisor can help you find a suitable shade from our range of colour options.
Browse all waterproof shutters
Browse our style ideas for waterproof shutters
Simple and elegant, waterproof shutters suit any style
Sit back, relax. Let us do it all
All expertly measured
We do the measuring and advise you on the perfect solution for your window
All tailor-made for you
All our products are made to order for an exact fit
All fitted to perfection
We do the fitting, and all our products are fully guaranteed
Request an appointment
See how it works
Browse other waterproof options
Discover a range of blinds available in a waterproof finish