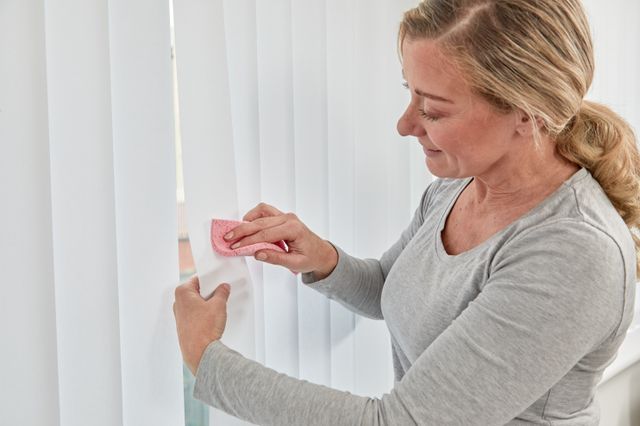 Simple cleaning with a damp cloth or sponge
Our blinds come in a range of practical fabrics, including soft and rigid PVC, which is very easy to wipe clean simply using a damp cloth.
If your Vertical blind is in a high usage area, such as a kitchen, you may find that you need to clean it more frequently to remove stubborn stains.
If a stain won't lift easily with a damp cloth, you could try treating it with a fabric stain remover. Simply rub the affected area with the stain remover according to the manufacturer instructions. However, be aware that there is a chance that the treated area may look significantly lighter than the rest of the blind.