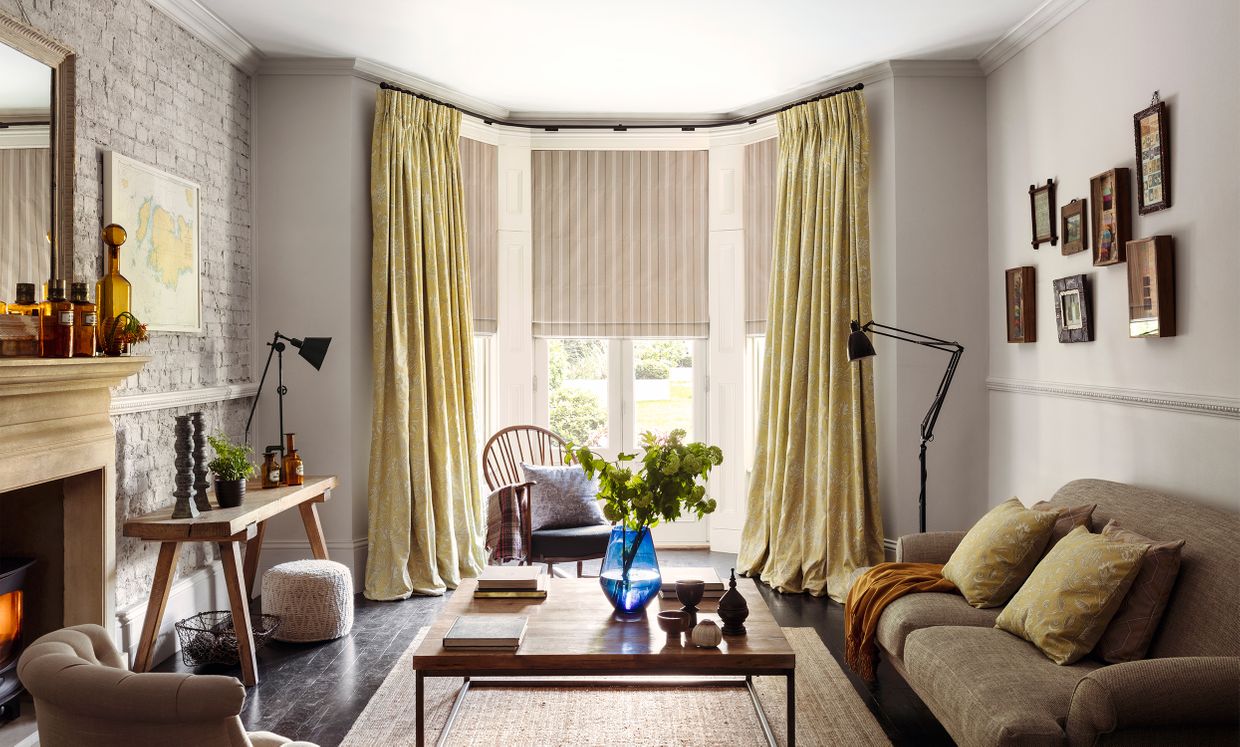 How to match your curtains and blinds
Get the perfect look in your home with curtains and blinds from our collection. Read our handy guide to matching curtains and blinds, and discover how to combine colour, pattern and texture to create a stunning finish at your window.  
Do blinds and curtains go together?
Combining blinds with curtains is a really easy way to mix and match colours, textures and patterns and create a gorgeous focal point for any room. It's also great for layering practical solutions with more stylish ones, so the finished result not only looks stunning, but works hard too.
Play with pattern
Pattern is a great way to add interest to your decor. When matching plains and patterns, select a colour from your patterned blind or curtains and use a similar or related colour for your matching plain fabric. Here, we've chosen teal as the background for emerald green patterned curtains, which complement each other well.
Combine function and style
If you're looking to solve a problem such as light levels, privacy or temperature control, try layering one of our specialist blinds with curtains like those in our blackout range. This wide window lets in plenty of light, so a sheer Roller blind helps diffuse some glare, while curtains soften the space and make it cosy at night.
Should all the blinds or curtains in my house match?
There's no hard and fast rule on matching the window dressings in your entire home. Some prefer to let their creativity loose, with distinctly different looks in every room, while some prefer the uniformity of matching window dressings from the outside.
Add kerb appeal with matching windows
If a matching scheme is more your thing, we'd recommend either Wooden blinds or shutters in a neutral shade. The clean, crisp lines of the slats look super smart and they come in waterproof options so they can be used in every room around the home.
What should I match my curtains to – the walls or the furniture?
Curtains are a great opportunity to incorporate colour and pattern into a room. However, matching them to the exact shade of your walls may make them look a little too recessive, so we'd recommend going for a shade or two's difference. Alternatively, statement furniture or accessories might provide inspiration for adding a pop of colour.
Create synergy with a single shade
By using the same colour scheme throughout a room, you unify your colour scheme, creating a harmonious and balanced space. In this dining room, we've taken inspiration from the golden honey shade of the walls and picked an oatmeal hue for the curtains and blinds.

Breathe colour into a room
Coloured furniture or accessories are an easy way to inject colour into a neutral decor scheme, which you can then reflect in your window dressings. We've chosen grey curtains in a similar shade to the walls, and matched the Roman blind to the burnt sienna shade of the chair and cushion.

Should I have the same window dressings on every window in a room?
If you've got a room with multiple windows or doors, you might find that one type of window dressing might not be suitable for them all. In this case, you can still have plenty of fun mixing and matching different window dressings, while still keeping your room looking pulled together.
Colour and function
Large areas like kitchen diners often have multiple windows and doors. Windows in a kitchen area may need to be more practical to withstand heat and steam, while dining spaces might call for softness and style. In this kitchen, we've opted for a wipeable, moisture resistant Roller blind by the sink, and introduced a vibrant teal with curtains at the door.
You might also be interested in...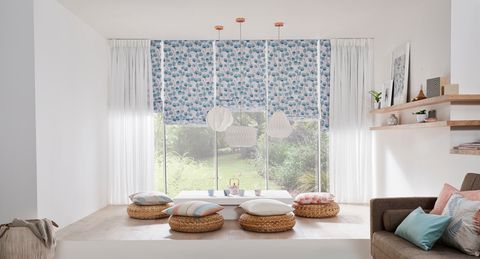 Top tips and clever tricks for dressing your wide windows and doors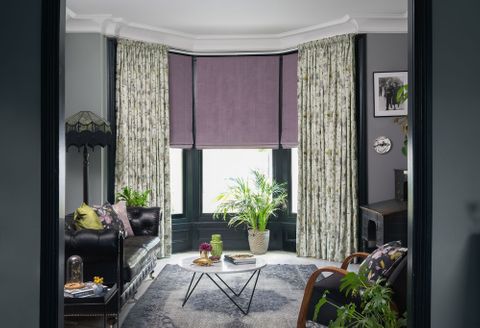 Read our top tips to choosing the right curtains for your bay window.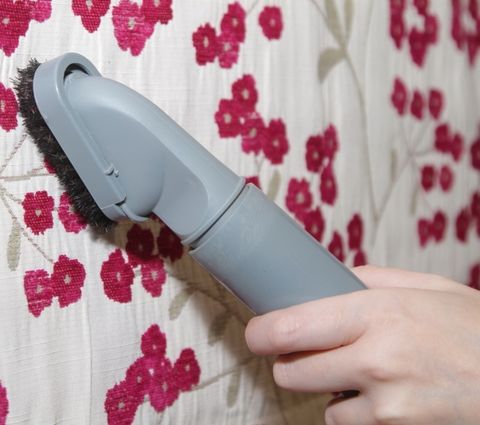 Discover the easiest way to take care of your curtains.