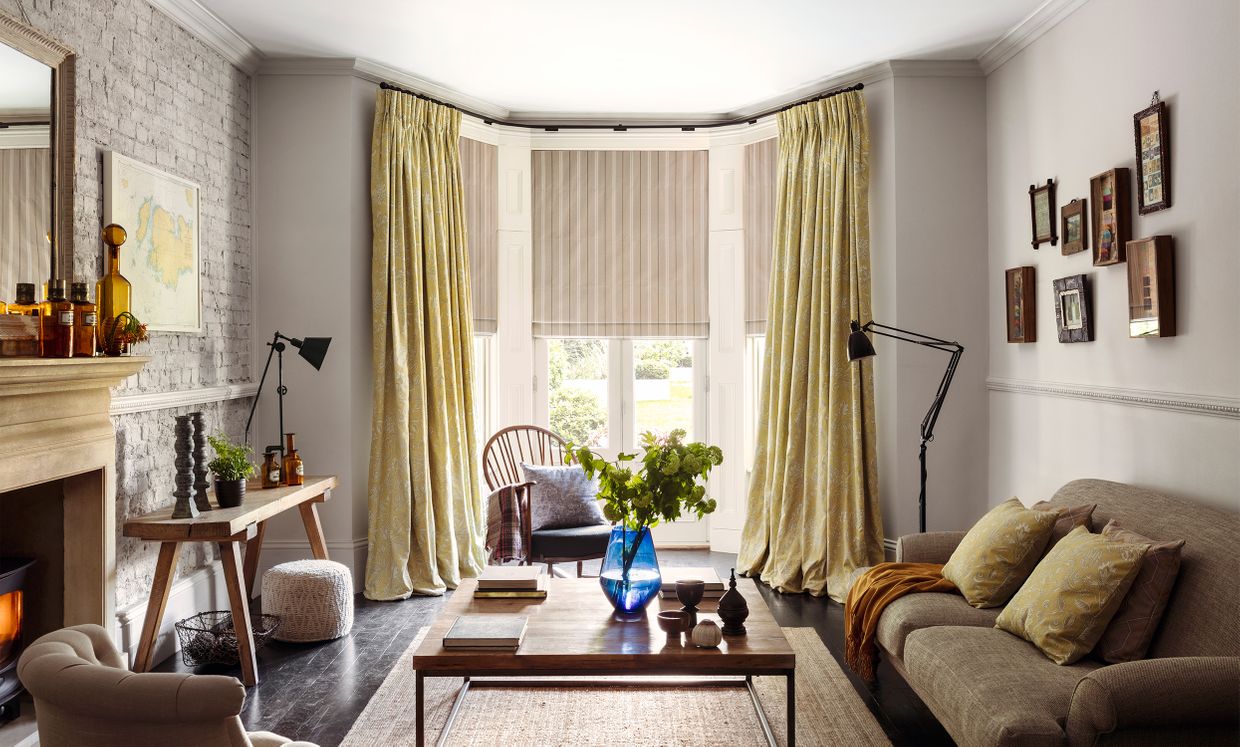 How to match your curtains and blinds
Get the perfect look in your home with curtains and blinds from our collection. Read our handy guide to matching curtains and blinds, and discover how to combine colour, pattern and texture to create a stunning finish at your window.  
Create synergy with a single shade
Choosing a single shade for your walls and window coverings really brings your interior scheme together. By using the same colour throughout, you unify your colour scheme, creating a harmonious and balanced space. By using colour in this way, your décor becomes recessive, allowing your furniture and accessories to take centre stage. 
Browse curtains

Use texture to transform a simple scheme
Neutral, subtle and simple schemes can all be greatly enhanced with the introduction of textured window dressings. And for a fascinating frisson that's irresistibly sensuous, try combining two very different textured blinds and made to measure curtains. Top interior designer Abigail Ahern showed us just how stunning this mix of textures can be when she teamed a Jerico Charcoal grey blind with brown curtains in the bedroom of her stunning London home. 
See Abigail Ahern's bedroom styling tips
Be inspired by the textures in your home
Let elements of your existing décor inspire your creative choices and you'll be amazed at the results. In this calm and restful bedroom, the Riviera Dusk Roman blind mimics the beautiful wood pannelling on the wall. The pattern follows the same direction and the design shares the same subtle colouring and irregular features as the knotty woodgrain. The vertical chevron pattern on the Isra Dove grey curtains creates a physical break in an otherwise unbroken line.
View Roman blinds

Create an eclectic look
We've combined Haywood Hickory Wooden blinds with rich Tetbury Mustard yellow curtains in this warm and welcoming living room. The window dressings, along with the low seating, plush cushions and Aztec-print rug, are all influenced by Moroccan interior styling. And if you've been inspired by the interiors you've seen on your travels, you can easily translate these looks into your own home by incorporating small, but key design elements.
Introduce pattern into a plain scheme
Pattern is a great way to add interest to your décor, and because curtains and blinds are easy and cost-effective to replace, you can update your look really easily to reflect trends and changing tastes. When matching plains and patterns, select one colour from your patterned blind or curtains and use that shade for your matching plain fabric. In this cosy living room, we've picked out the berry tones in the red curtains and matched them to a snug ThermaShadeTM Chilli Pleated blind.
Be adventurous with pattern
The art to combining patterns is successfully balancing form and colour.  Choose a bold print for your main fabric and complement it with a softer, more subtle design. Abstract prints and watercolour washes are a good choice for your secondary pattern, whereas stripes and florals work well as the hero fabric. Keep to a limited colour palette for your pairing to avoid colour clashes. And if you've used strong patterns in your window dressings, choose a neutral shade for your walls.
You might also be interested in...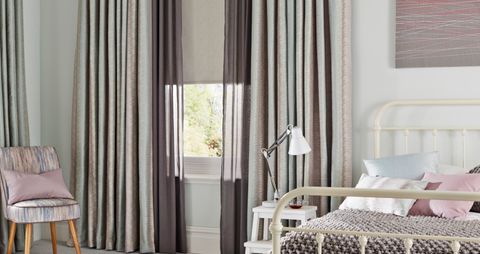 Top tips and clever tricks for dressing your wide windows and doors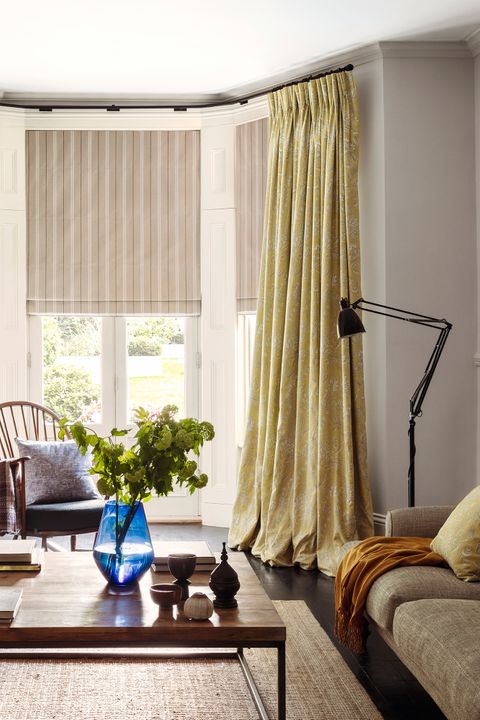 Read our top tips to choosing the right curtains for your bay window.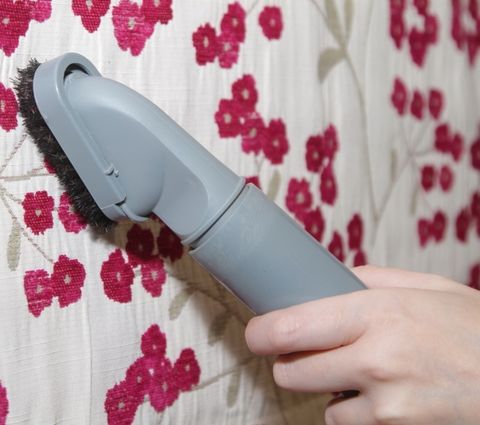 Discover the easiest way to take care of your curtains.