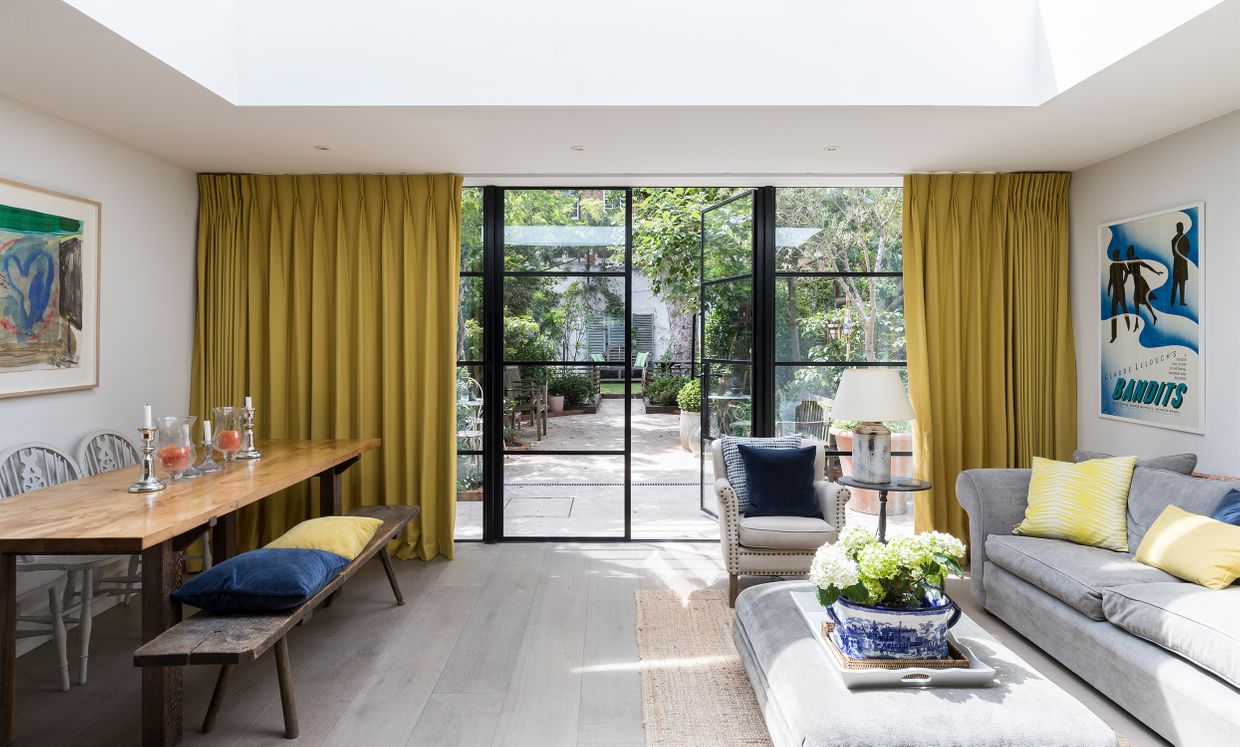 Top tips for dressing wide windows and doors with curtains
Wide windows make quite a statement in your home, so it's important to get curtains that will enhance the space. In our expert guide, we share our top tips and clever tricks for dressing your wide windows and doors with stylish curtains from our range. 
Extend your curtain pole beyond the window frame
Wide windows are usually found in homes that enjoy fabulous views, either of the garden or the vista beyond. If you're lucky enough to own such a home, fit your curtains so that they don't obscure the great views. By fitting a curtain pole that extends beyond the window frame, your curtains won't cover any part of your window when they're fully open. We've chosen the subtle shades of these beautiful Fjord Mineral patterned curtains for this scandi-styled living room.

View our Scandi Natur collection
Transform your wide windows into a statement feature
When you enter a room with wide windows your eye is naturally drawn to them, so it's a great idea to choose a curtain design that will add an extra wow factor. Wide windows can happily accommodate bold colours and vibrant prints without being overwhelmed, so you can afford to be adventurous with your design ideas. In this stunning dining room, we've complemented the contemporary dining table and oversized pendant light with gorgeous Grapeflower Berry eyelet curtains from our Indigo Garden range, designed exclusively for us by Charlotte Beevor.
Browse the Indigo Garden collection

Mix and match curtains with voiles
This is a really clever idea that looks great and is really practical too. Instead of hanging a single pair of curtains across your wide windows, combine your favourite made to measure curtain fabric with a sheer voile curtain for a stunning effect. The two curtains give you real flexibility too. When it's sunny you can close the voiles to reduce the sun's glare while allowing the light to filter through your windows.
Break up a large space with multiple curtains
A really big bay window is a fabulous feature in your home, but fit just one pair of curtains and you obscure this wonderful view on the world. So instead, you should position multiple curtains around the frame, effectively creating three separate windows and three options for managing the light levels in your room. In this gorgeous bedroom, The pretty floral print and natural tones give the bedroom a feeling of relaxation and calm.
Combine curtains with blinds for extra privacy
If your wide windows are overlooked, maintaining your privacy will be a top priority. So, rather than fitting curtains alone, combine your curtains with a blind which will help you maintain your privacy while still allowing light to gently filter into your room. We've combined Patti Royal Vertical blinds with Hatti Chambray living room curtains in this comfortable living room.
You might also be interested in...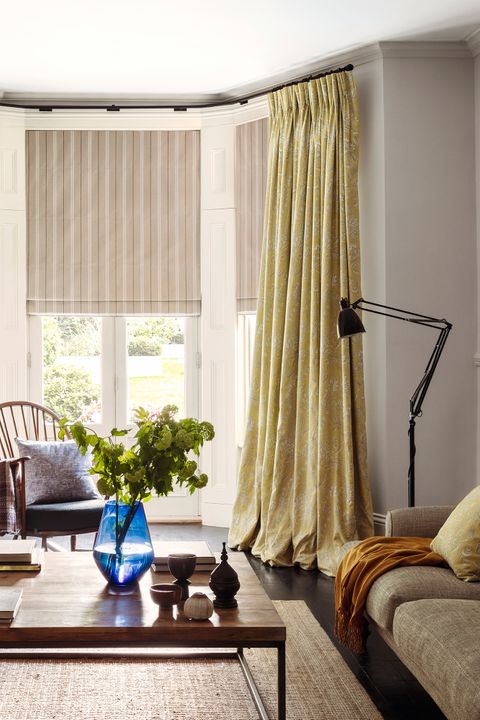 Read our top tips to choosing the right curtains for your bay window.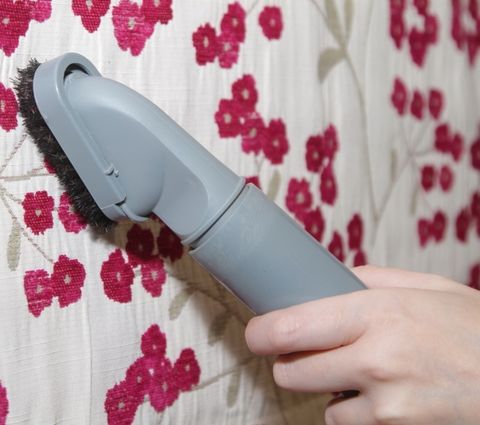 Discover the easiest way to take care of your curtains.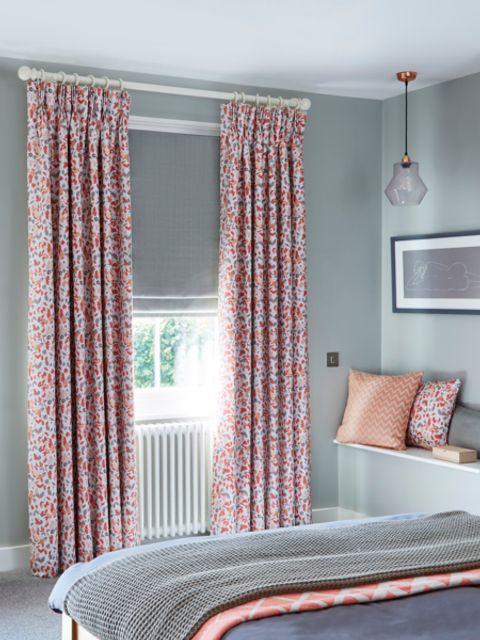 Read our top tips for choosing curtains and blind fabrics that work beautifully together.