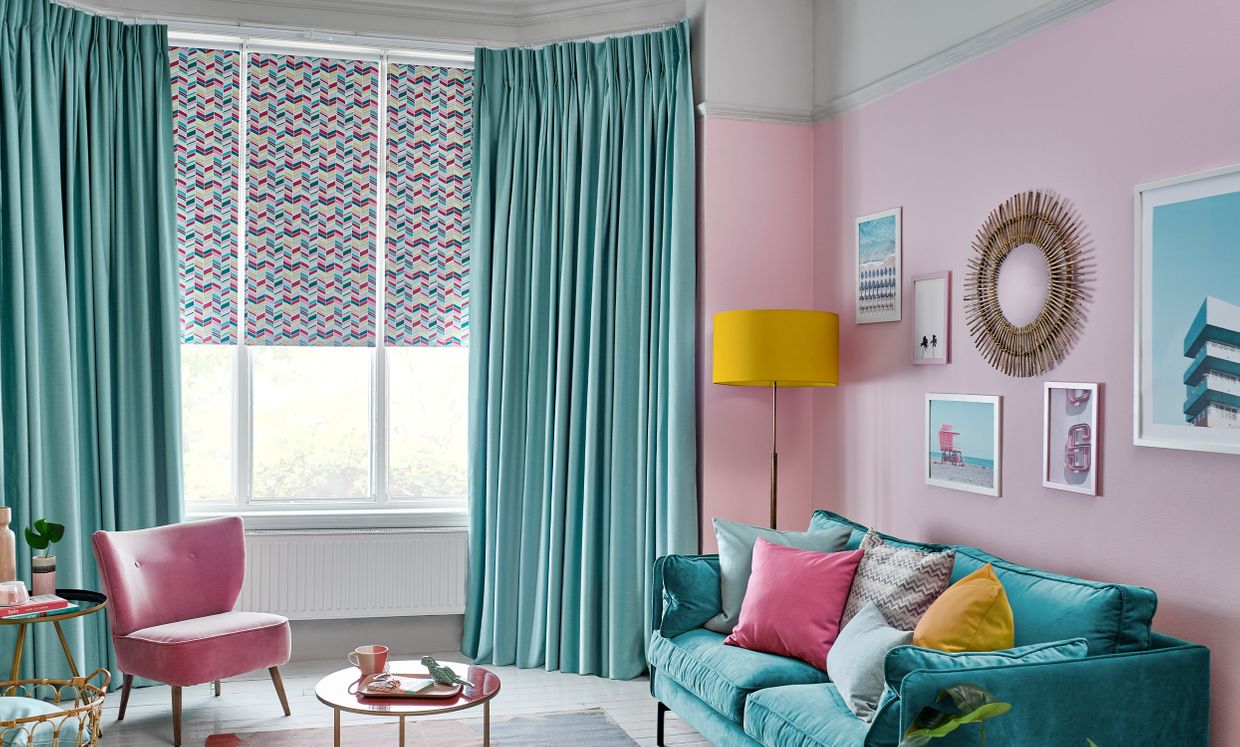 How to dress bay windows with curtains
If you want to fit curtains into your bay window but are stuck for ideas, we can help you pick the perfect styles for your home. Our expert guide will talk you through the options and give you some top tips to help you get the look you want.
Get the right length curtains for your bay window
If your bay window doesn't have a sill, we always recommend full length curtains. Top interior designers fit curtains that are slightly over-long as this gives a full and luxurious effect.
However if your bay window has a sill, you have more flexibility. You can fit
made to measure curtains
within the recess, following the curve of the window to the length of the window sill, or you can fit full length curtains onto a pole outside the recess. If you choose to fit curtains outside of the recess, it's worth doubling up with
blinds
on the windows themselves. This will give you extra privacy and control over sunlight when your curtains are open.  
Consider what type of curtain rail you need

A metal curtain pole with stylish finials can be a lovely feature in itself and creates an elegant and sophisticated finish. For a curved bay, a curtain track is more practical, as it has the flexibility to bend around the curve. if you don't want the track to be seen, you can position your curtain header so that it obscures the view of the track.
Think about how you want your curtains to drape

Different pleat types affect the way a curtain drapes at the window. The most traditional type is a pencil pleat curtain. This creates regular gathers for a uniform appearance. A pencil pleat curtain is a good option for a curved bay as it helps achieve a smooth finish around the curve. For more formal styling, try a pinch pleat curtain. This gathers the curtain into a structured fold for a smart, tailored look.
Play with fabric types to create different moods
Think about the mood you want to create in your room when you're selecting fabrics. A heavy brocade fabric will look and feel sumptuous at the window. These fabrics are traditionally used in country houses with impressively large windows, but can translate well into any home where you want to create a luxurious and decadent feel.
A sheer voile curtain creates the illusion of light and space so is a good choice for small rooms which don't get a lot of light. Voiles can also be used as a layering fabric over a blind or in combination with a heavier curtain to create texture and interest at the window. Cotton and linen curtains are crisp and fresh, and are ideal for people who love a natural look and feel. And of course velvet curtains are the most luxurious of all. They have a gorgeous texture which adds a level of sophistication to any interior scheme.
Match your curtains with blinds
Make a real feature of your bay window by mixing and matching curtains and blinds. You can successfully combine curtains with all types of blinds to create different looks and styles. To maximise light, try combining curtains with wooden or metal venetian blinds. These slatted blinds allow light to filter through while also helping to maintain privacy. Roman blinds add an extra layer of luxury and cosiness, as well as giving you flexibility to combine plain and patterned fabrics to suit your interior style.
You might also be interested in...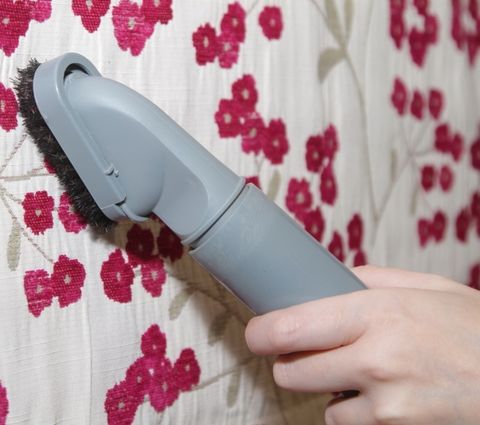 Discover the easiest way to take care of your curtains.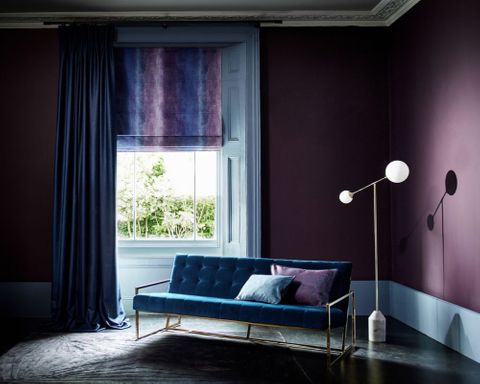 Read our top tips for choosing curtains and blind fabrics that work beautifully together.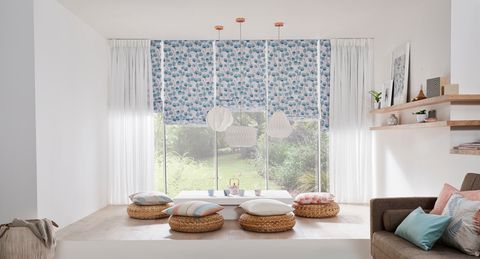 Top tips and clever tricks for dressing your wide windows and doors