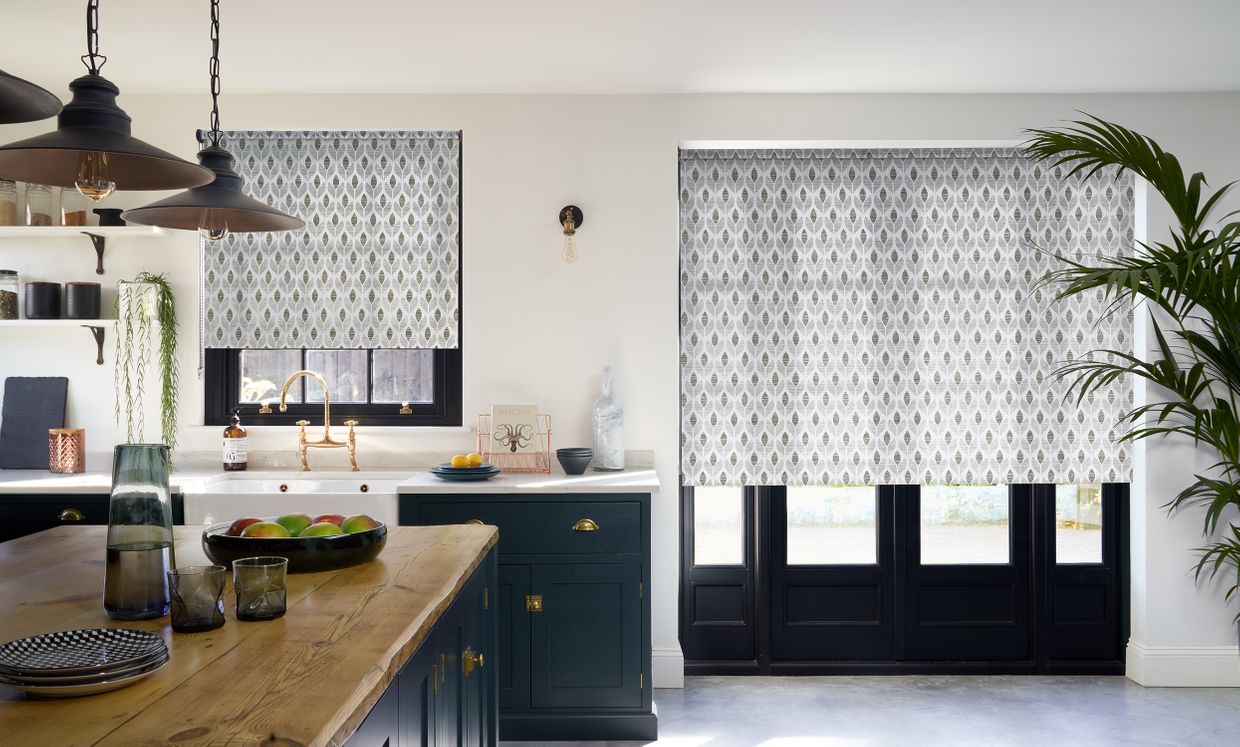 Top tips for choosing a window dressing for your kitchen
The kitchen is the heart of the home and we spend a significant amount of time in this room.. That's why it's important to create a welcoming environment there. When it comes to choosing a window dressing for this space, there are lots of options available. Here are our top tips for picking just the right one:
Avoid heavy fabrics

Fully-lined curtains may look fantastic, but they're not the best choice for the kitchen as heavy materials can retain cooking smells. Choosing a lightweight option will ensure that odours from previous lunches won't linger.
Choose splash-proof options

In lots of homes, the kitchen window is situated above the sink. If this is the case for you, then splash-proof Teflon coated or PVC Vertical blinds are a sensible choice. These are easy to clean and mould resistant too.
Go for practical alternatives

If you love the look of real wood, then a faux wooden blind is a great alternative for the kitchen. Our practical range is perfect for humid spaces as the water repellent blinds will not warp in steamy conditions.
Consider storage space
If you like to use your kitchen window sill as additional storage space, then go for a window dressing which doesn't take up much room on the sill. A simply stylish Roller blind would be ideal.
Think about privacy
For many of us, our kitchen windows are overlooked by neighbours, or face out onto a busy street. If privacy is an issue for you, Cafe Style shutters provide a stunning solution. Only the bottom part of the window is covered, so prying eyes are kept out while plenty of light is allowed in.
You might also be interested in…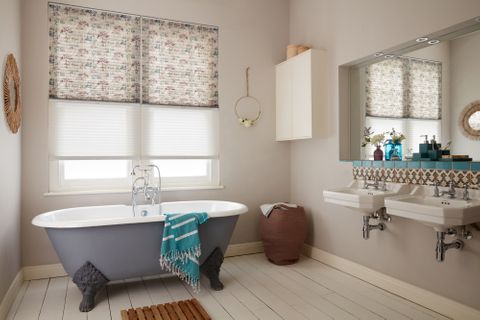 Read our comprehensive guide to find the most suitable blind for your bathroom.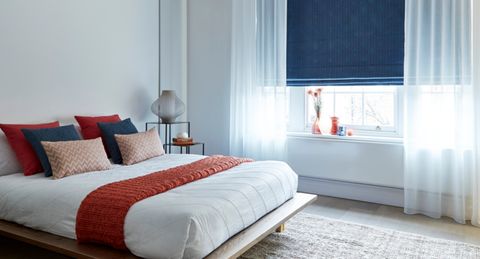 For an elegant alternative to curtains, choose a blind with a sleek and coordinated finish for the same luxurious feel.