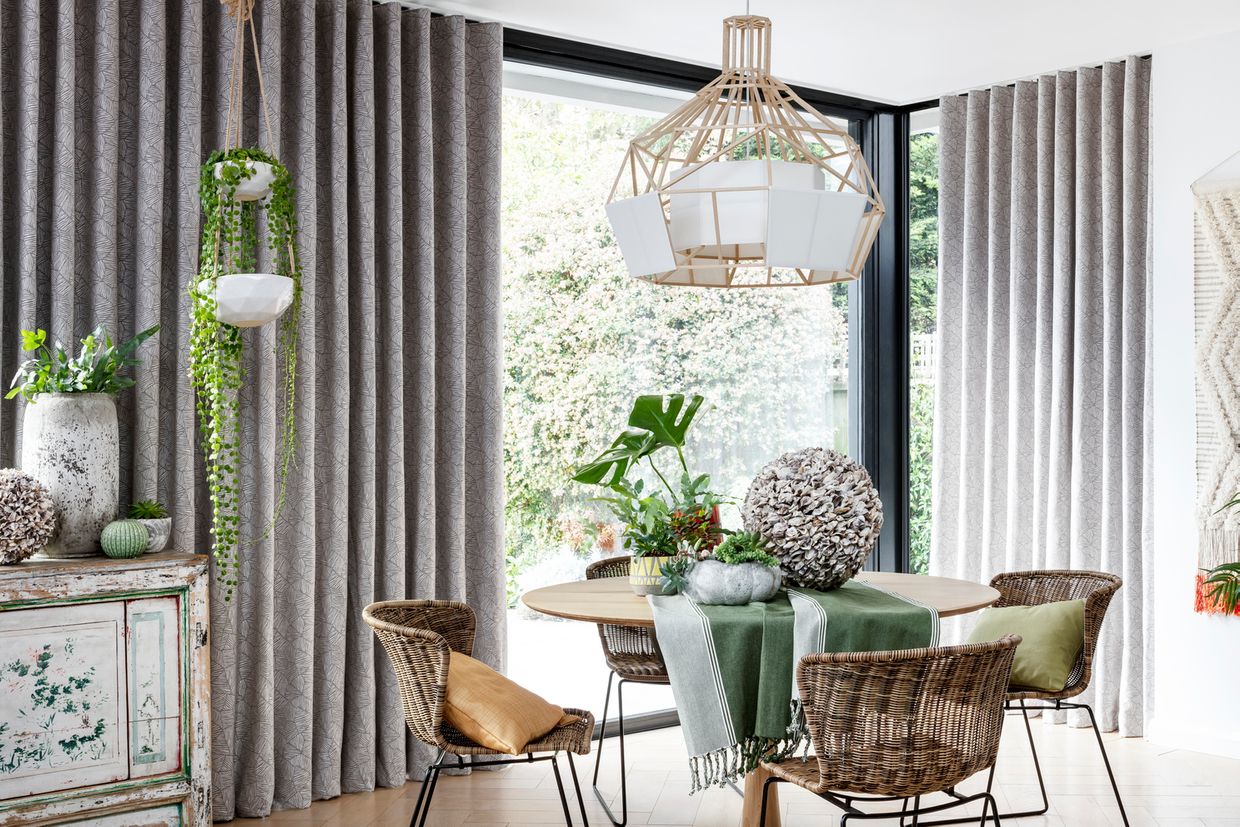 Are Your Curtains About To Become Your Alarm?
As the dark mornings draw in waking up is near impossible for most without hitting the snooze button at least a couple times.
The SAD Curtain, a concept product from Hillarys, could be the answer to waking up easier by replicating sunrise to wake sleepers more gradually and naturally.
In simpler terms, the SAD curtain would feature a lining comprising a matrix of LED lights. Via the SAD Curtain app, users would be able to set the time they want their sunrise to start and then the LEDs would recreate this by illuminating at the users chosen time.
 "Waking up during the winter months is hard and can often lead to us hitting snooze and feeling groggy," says Tanya Irons, from Hillarys. "The lack of sunlight we get can cause a decrease in serotonin this can then affect your internal body clock and disrupt your sleeping pattern. These SAD curtains could help regulate this by replicating sunrise."
The LEDs would illuminate through the top layer of the curtain and intensify in brightness over a half hour period, bringing the sleeper to a gradual wake up. The light would start with red hues through warm orange into a bright yellow light over a 30 minute time period. 
Of course the SAD Curtain would also boast the same colours, patterns and shape seen throughout the Hillarys range. So style would be guaranteed too.
Using a smartphone, sunrise could be set at any time you wish and could be paired with songbird or other noises in the SAD Curtain app to make the alarm even more natural, perfect for people who work nights and have to wake up in darkness all year round not just the winter months.