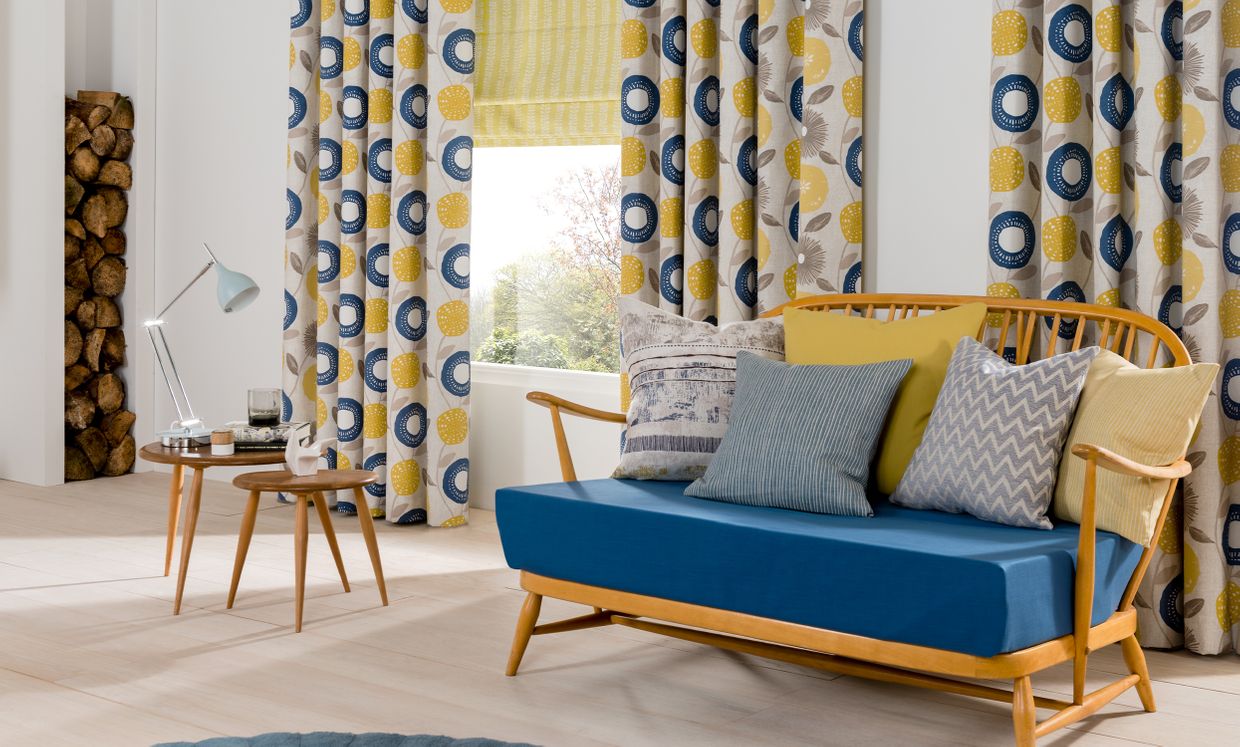 Retro
Retro curtains
Retro-inspired designs for a modern-vintage look

Options for thermal and blackout linings

Made-to-measure to your exact specification

A choice of poles, tracks and accessories
Browse fabrics and colours
Sit back, relax. Let us do it all
All expertly measured
We do the measuring and advise you on the perfect solution for your window
All tailor-made for you
All our products are made to order for an exact fit
All fitted to perfection
We do the fitting, and all our products are fully guaranteed
Request an appointment
See how it works
Create a modern vintage look with retro curtains
Interior trends are constantly evolving, looking towards the future, while at the same time referencing popular designs from the past. Mid-century Danish furniture, shabby chic and geometric art deco designs are just a few of the iconic styles that are still influencing interior designs today.   

Get the look
Good design is timeless and there are some stand-out styles that will always be in vogue. For an iconic shabby chic look, choose a toile or vintage floral. And for a modern take on mid-century styling, pick out simplistic graphic prints inspired by nature. Art deco and many other classical design eras suit geometric styling. Choose opulent background shades printed with shimmering metallics.     
Over 40 years' interiors experience
Our expert advisors have been offering in-home advice for over 40 years and together we'll help you turn your design ideas into reality. Browse our entire range in the comfort of your own home and see our fabrics up close. We'll take exact measurements of your windows and then return to fit your gorgeous retro curtains exactly as you want them.