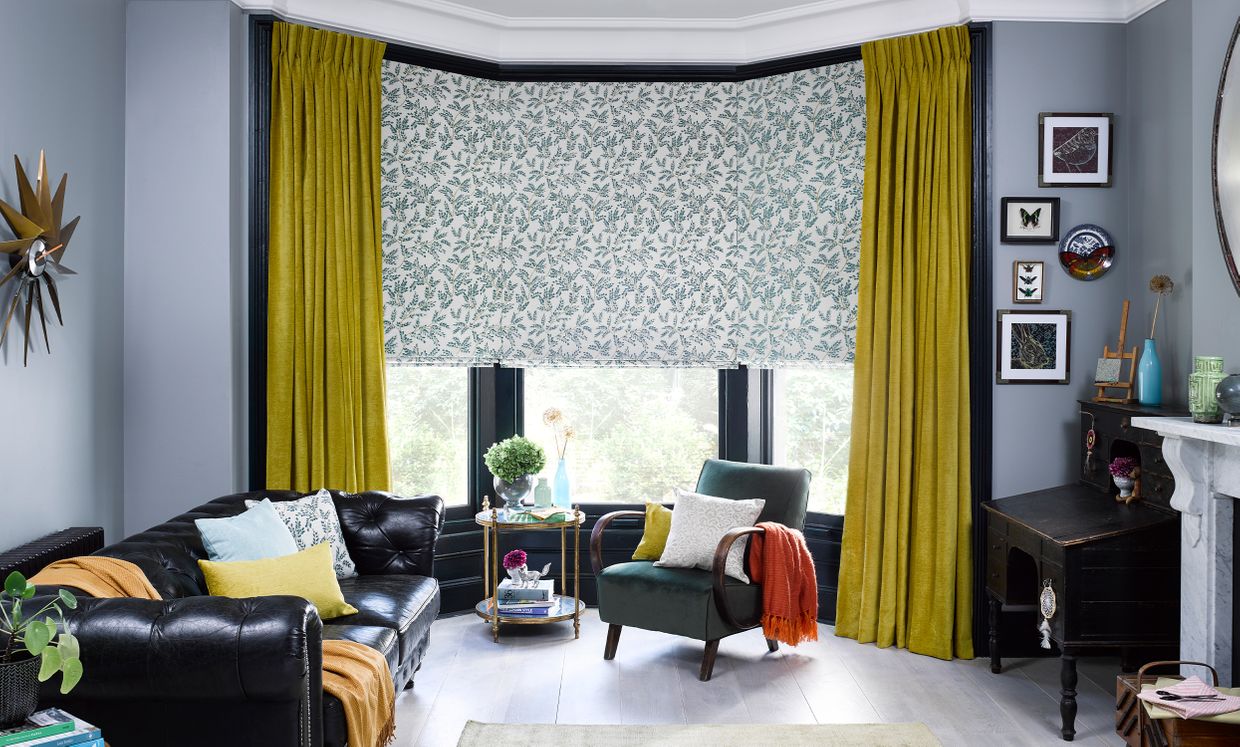 What are pinch pleat curtains
Going for made-to-measure curtains gives you options: you get to pick from different styling touches to really tailor your curtains to your taste. One of the big choices is the header type (how the fabric attaches to the pole), one of which is for pinch pleat curtains.
Pinch pleat curtains are …
Pinch pleat curtains are a highly decorative heading, drawing together lots of fabric into a tightly gathered and stitched bunch at the top. The permanently sewn-in pleats make for a smart finish, with elegant folds flowing from top to bottom. You can have pinch pleat curtains with either a pole or a track.
What styles and rooms are best for pinch pleat curtains?
Thanks to their heading, pinch pleat curtains look great in all kinds of interiors. Pinch pleat curtains have a crispness that goes well in chic or formal environments, but they're also unfussy and so suit relaxed settings too. Because of the depth of the folds, pinch pleat curtains bring out the best of a bold pattern or a rich material.
Regarding the where, you should consider pinch pleat curtains for living rooms, dining rooms and bedrooms. The most important thing is making sure they suit the whole of your décor.
What are the alternatives?
You could go for pencil pleat curtains, This style is a classic, with a gathered heading that resembles a line of pencils.
Another option is eyelet curtains, which use metal eyelets threaded on to a pole. This look is very contemporary, with broad and uniform pleats spanning from top to bottom.
You might also be interested in our full curtains range