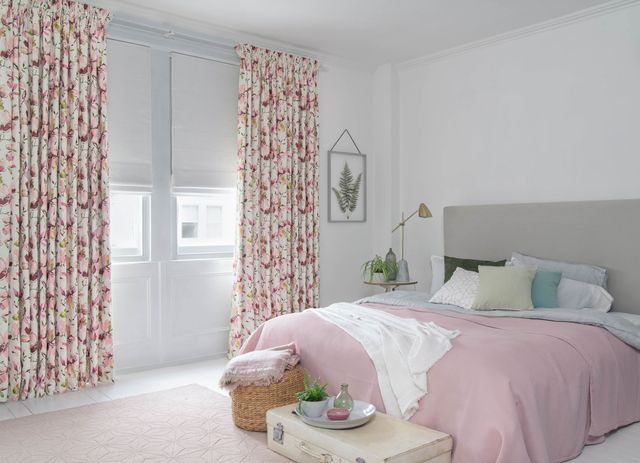 Block out the light
All of our curtains are lined as standard. Alternatively, you can choose a Blackout lining.
This heavy lining significantly reduces the amount of light coming into a room, helping to create a dark and cosy environment for sleep.
Blackout curtains really are an all-year round solution.
Close them in summer to block out the light when early morning and late evening sun can cause havoc with sleeping routines.
In winter, keep them drawn to help your room feel snug and warm, and reduce heat loss through your windows.
Discover blackout linings