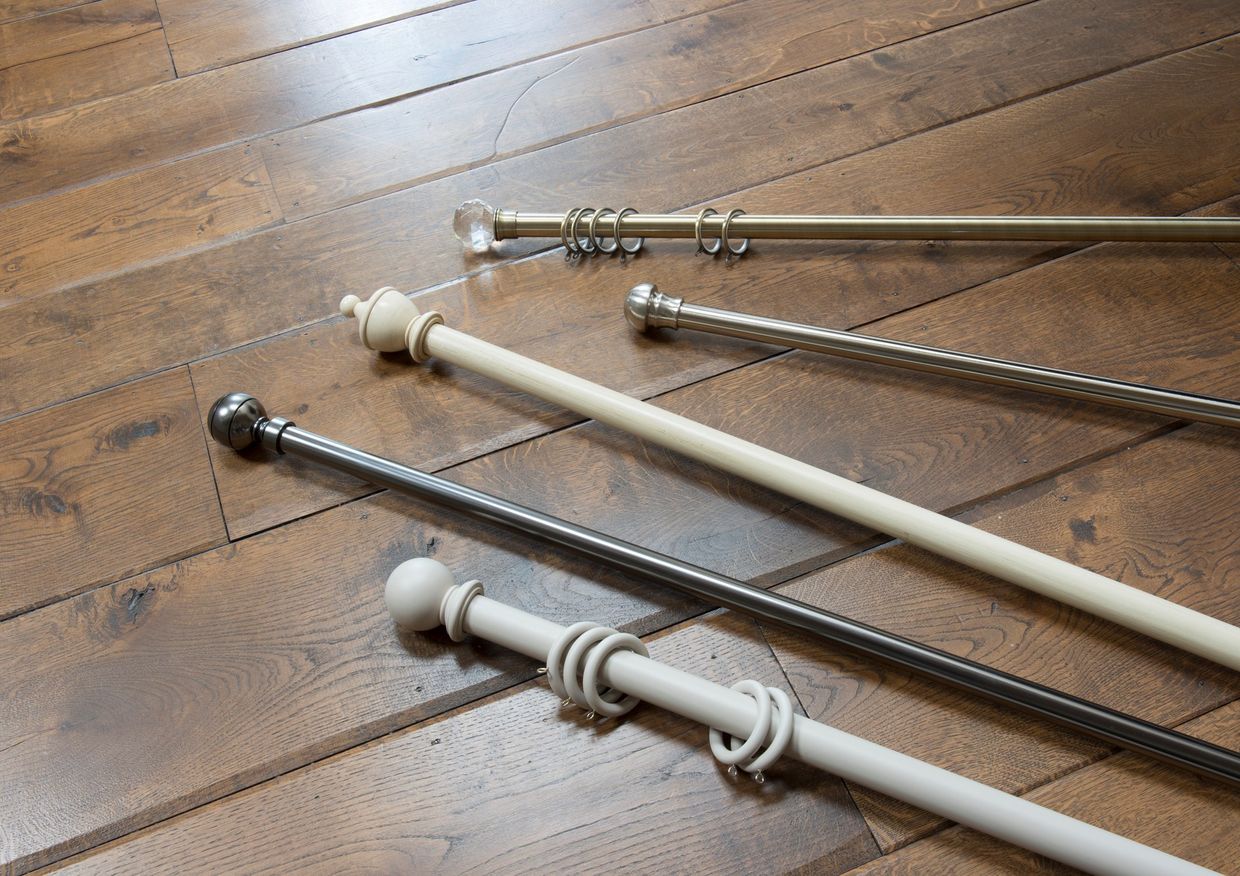 Your guide to curtain poles and curtain tracks
Curtain poles and curtain tracks basically do the same job – it's how they do it that's important. In this article, find out when to go for poles over tracks, as well as a few more choice suggestions.
Which should I choose, poles or tracks?
Why would I choose curtain tracks?
Curtain tracks are the go-to choice for when you really want the fabric to be the focus. The curtain tracks are made of plastic or metal and the fabric is attached to the track with hooks. The track is fixed close to the wall or ceiling with brackets and the curtains glide smoothly along the plastic runner. When closed, most curtain tracks are hidden by the curtain header, giving you a discreet finish. This makes tracks ideal for a more minimalist look, and also for windows that have a restricted amount of space between the top of the window and the ceiling.
Can I fit a curtain track to a bay window?
Curtain tracks are ideal for bay, bow and box windows as they are really flexible, easily bending around curves and tight corners to give you a really smooth finish that follows the shape of your window. Curtains are attached to the track with gliding hooks and the track can be attached to the ceiling or the wall, depending on available space and personal requirements.
Is there a maximum width for curtain tracks?
Curtain tracks can be joined together to fit even the widest window, including shaped bay windows. These extra wide tracks are suitable for all styles and weights of curtain fabric so you can rest assured your curtains will be really secure when fitted.
Can any curtain be fitted to a track?
Curtains with a pencil pleat, pinch pleat or wave header style can be fitted to a curtain track. However, eyelet curtains can only be fitted to a curtain pole. This is because the round eyelets need a curved surface to glide smoothly across.
All about curtain poles
Why would I choose curtain poles?
Curtain poles create more of an impact and are often chosen as a decorative finish. You can find poles in either metal or wood and in a wide variety of finishes, so they create a more eye-catching effect than tracks. It's an easy way to add a touch of individuality to your windows - especially when combined with attractive finials. Finials are a decorative ornament at the end of a curtain pole that help to further decorate and accentuate your look.
How do I measure for a curtain pole?
The overall width of your curtain pole can be exactly the same as your window frame, but if you have enough space, we would suggest a little overhang to allow your curtains to be pulled right away from the window. Similarly, the distance between the top of your window and the ceiling will go some way to determine the height of your curtain pole. Whether you go for tracks or poles, it's worth spending time deciding what would fit your window best. A Hillarys advisor can discuss the best options for your interior including taking exact measurements so you get the perfect fit. 
Can I have a curtain pole in a bay window?
Curtain poles are perfect for adding a sophisticated finish to bay and box window shapes. An angled pole is fixed to the wall with brackets, and curtain rings are used to attach the curtain to the pole. Decorative finials at each end of the pole make sure the curtains cannot slide off the pole. Curtain poles are not suitable for curved bow windows. If you have a curved window you will need a curtain track instead.
How do I make sure I choose the right option for my window?
In most cases your windows will be suitable for curtain poles or tracks, and the decision is often down to personal choice. However, to make sure you get the best advice our expert advisors are always on-hand to help. Request an appointment and your local advisor will come to your home to measure your windows, explain the finishing options and talk you through our range of curtain tracks and stylish curtain poles.
You can find out more about our in-home service here and choosing curtains with Hillarys here.
You might also be interested in...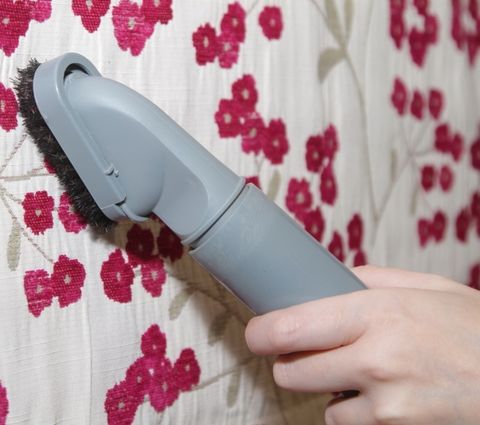 Discover the easiest way to take care of your curtains.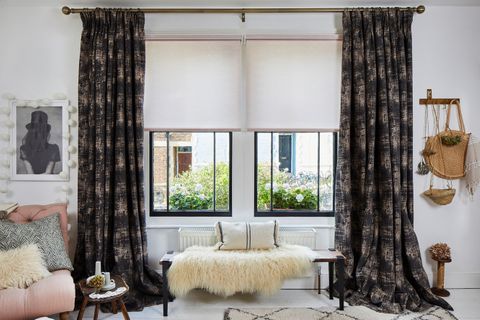 Read our top tips for choosing curtains and blind fabrics that work beautifully together.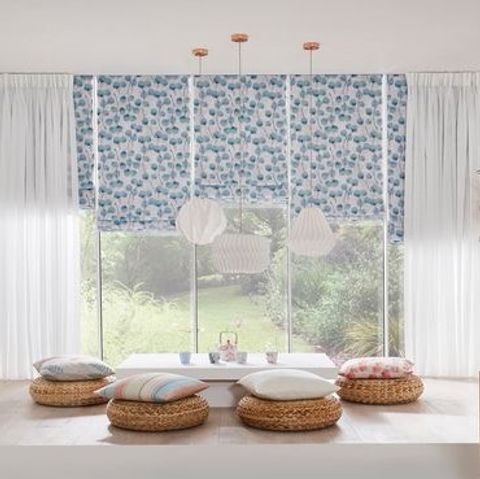 Top tips and clever tricks for dressing your wide windows and doors