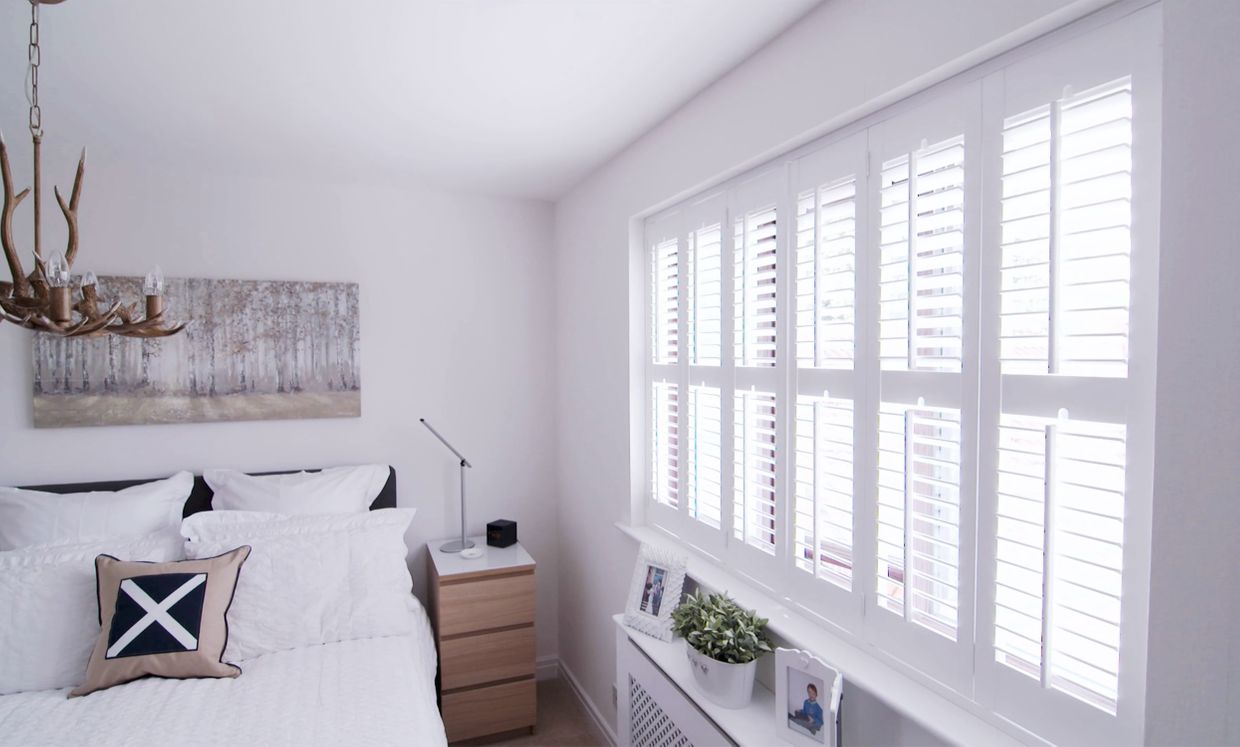 Real Hillarys Homes: Angela loves her stylish shutters
Angela was worried that shutters might not be suitable for her bedroom, until her Hillarys advisor put her mind at ease.
You may also be interested in...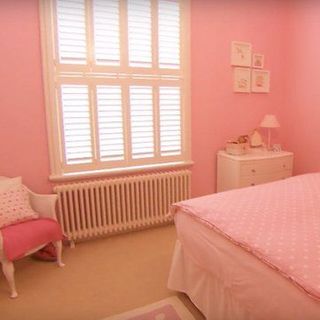 We meet Tracey, as she prepares to pick new shutters for the bedroom.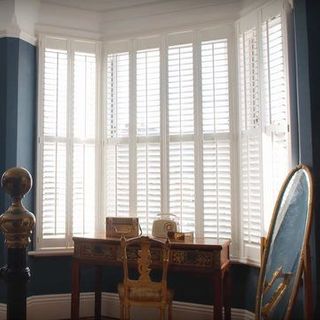 We meet Stacey, as she showcases her beautiful white shutters in her Victorian home.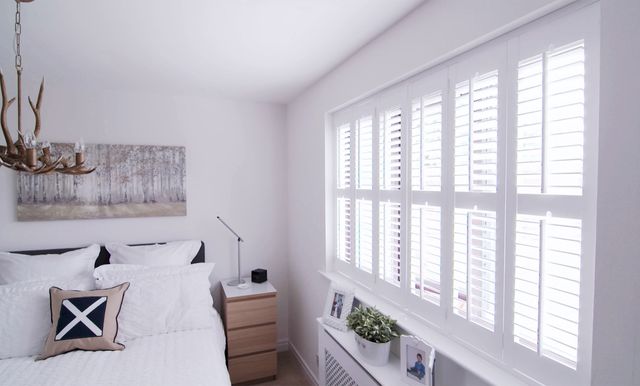 Choosing the perfect shutters: Angela's story
Having admired shutters in glossy magazines, Angela was keen to learn whether they could be put to work in her home. During her appointment, her Hillarys advisor explained all of the options available and Angela was pleased to discover that shutters were ideal for what she had in mind. And she was even happier to find out that there was a waterproof option for her bathroom.
See how our service works
Angela's story
"I desperately wanted shutters, but was never sure if they would block out too much light or if I could even have shutters fitted in my bathroom because of the steamy environment.
"As well as looking great, they're really versatile. The louvres are fully adjustable so I can let the light in, or block it out depending on the time of day. And they even fold back fully, so I can look straight out of the window on a nice summer's day.
"I was worried that shutters might be out of my price range, but when my design consultant measured up and gave me a quote, I was pleasantly surprised and they fitted my budget perfectly.
 "I absolutely love my new shutters, they finish my rooms so beautifully and I couldn't imagine having anything else at my windows. They've exceeded all of my expectations. And now I'm planning to get them for my spare bedroom too."
Browse our shutters range