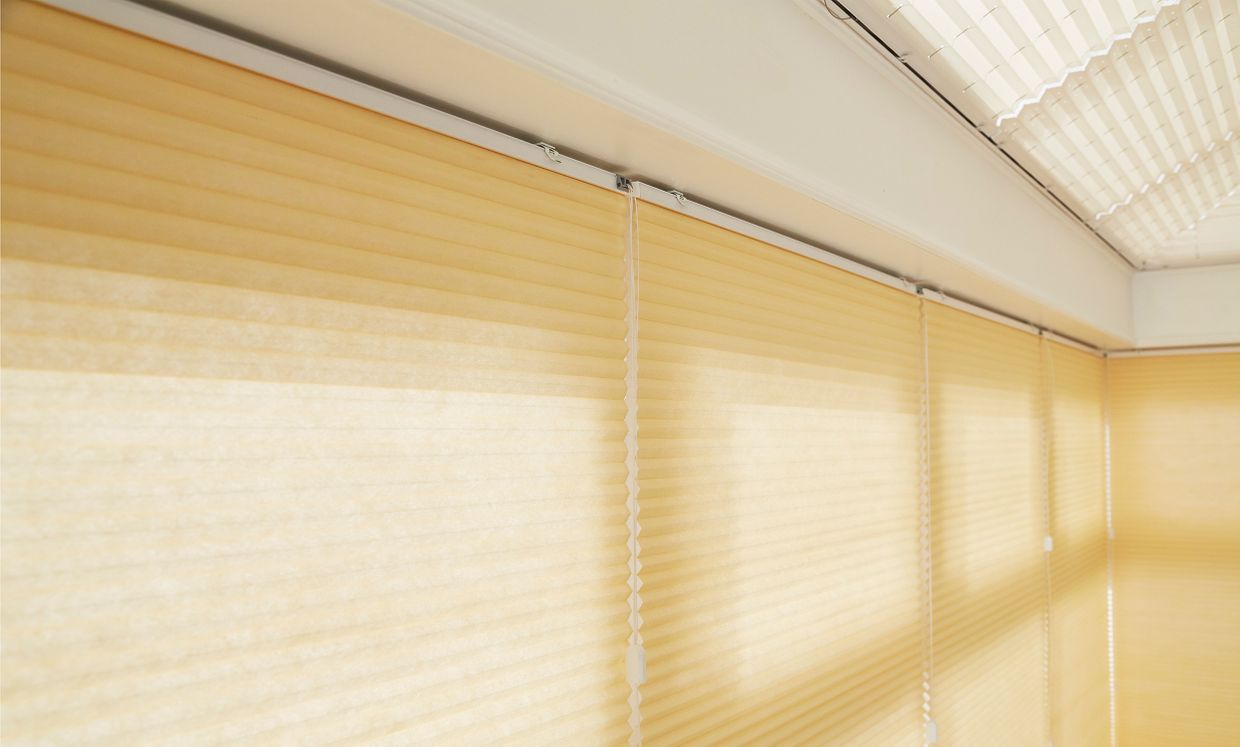 How to Insulate windows, reduce heat loss and save energy
How to prevent heat loss with innovative design
An enormous amount of energy is lost through poorly insulated windows, but you can improve this through your choice of window dressings. Help save the planet and reduce your energy costs at the same time. Not only that, you'll keep your home cosier and more comfortable too. 
There are several innovative products available, as well as some old favourites, for you to choose from.
How to cover windows to keep cold out
People ask if curtains keep a room warmer. Yes, they will. All lined curtains and Roman blinds will have some insulation properties but go a step further with a thermal lining. Products with a thermal lining have an additional sateen twill layer that not only reduces heat loss through your windows but gives your curtains a thicker, luxurious look too. 
Maximise the thermal linings still further by choosing curtains in a heavier fabric, such as velvet. For bedrooms where you want additional light control as well as warmth, you could think about teaming thermal curtains with blackout blinds. You will notice the difference to the temperature in your home, allowing you to turn down the thermostat to save on energy consumption. 
How to insulate your home with thermal blinds
There is a smart and innovative product in the pleated blinds range. It's called a Thermashade™ blind. It features two special layers of fabric which together form a honeycomb shape. This honeycomb pocket traps air and creates a barrier between your warm room and the cold window to keep the heat in. 
Thermashade™ Pleated blinds are suitable for all rooms in the house but are particularly effective in conservatories and garden rooms, which get very cold in the winter months. Heating these spaces is costly, but Thermashade™ blinds will help keep the heat in your living space for longer.  
They're flexible too. Thermashade™ blinds can be fitted into Perfect Fit frames to give a neat, streamlined finish.  
You could also consider a Transition™ blind which is made of two different fabrics, giving you two blinds in one.
How to keep your home warmer by layering blinds and curtains
Not only is layering different window dressings on-trend, but it is also a practical solution to managing heat loss and being eco-friendly. There are so many options for you to play with here.  
Layer lined curtains with light voile curtains to manage heat and light control.

Layer curtains with a Roman blind for a sumptuous look.

Layer curtains with a Roller blind for flexible light control.
Layer Roman blinds with thermal pleated blinds, which pull up from the bottom of your window to meet your Roman blind for extra warmth.
Go to town with curtains, Roman blinds and Pleated blinds for a super-sumptuous look, giving you complete light control and excellent insulation. 
How to stop draughts with window shutters
Shutters are an investment but, once you have them installed, they'll last you a generation which is good news for the environment.  
Shutters are an excellent window insulator as well. With a wooden barrier at your window, shutting them on cold evenings will keep chills out and the warmth in. Shutters are flexible too, giving you the option to keep the frames closed and keep the drafts at bay, but still allowing light in by positioning the slats (louvres) to suit you. 
Improving your window dressings can make a big impact on your heating bills and your carbon emissions.  Save money, save the planet, it's a win-win.
You might also be interested in…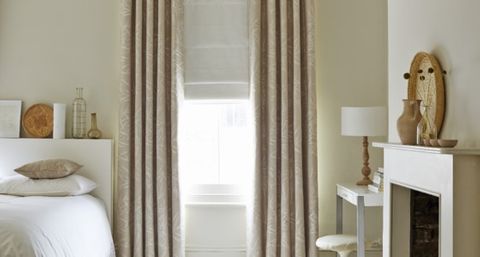 Did you know that as much as 20% of the total heat lost from your home is through your windows?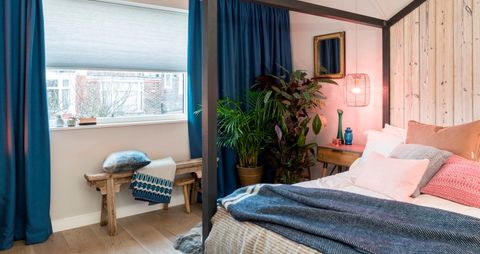 Make your home the ultimate space to chill with our toasty styles for every season.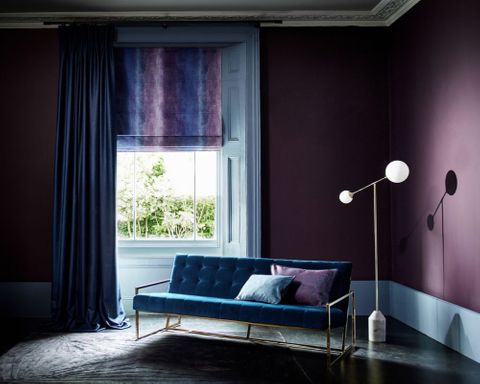 Read our top tips for choosing curtains and blind fabrics that work beautifully together.