Orange Pleated blinds
From honey-hues to citrus shades, our collection of orange Pleated blinds will leave you spoilt for choice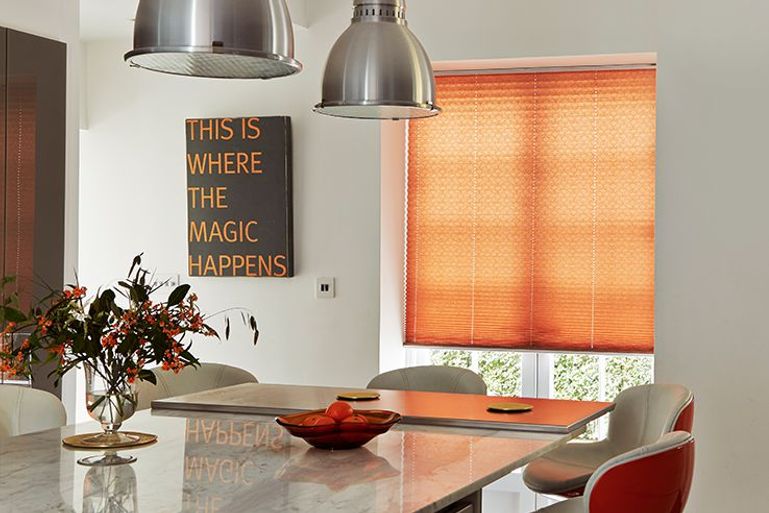 Get the glow
Even when they're closed, orange Pleated blinds diffuse the light for a gorgeous glow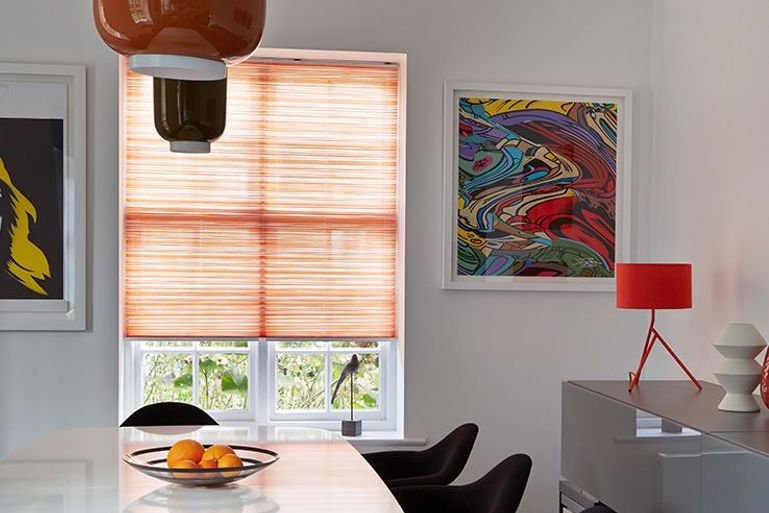 Stand-out style
We've a wide range of orange Pleated blinds to choose from, including this stunning stripe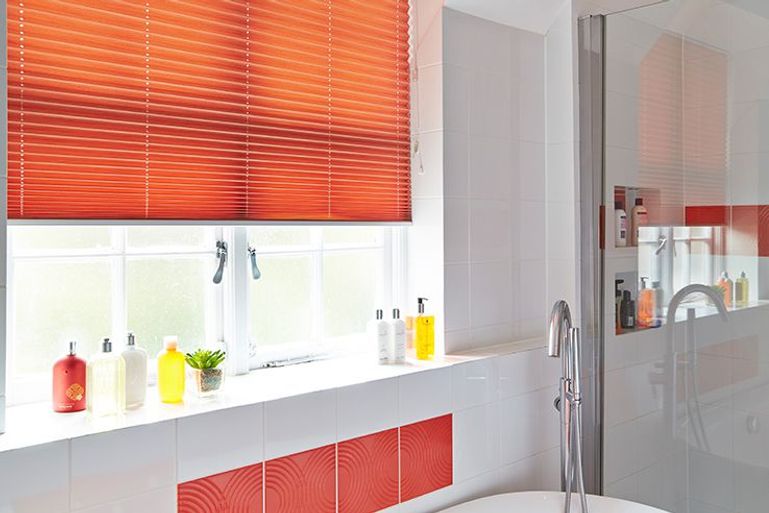 A burst of energy
Start your day the right way with energising orange blinds in your bathroom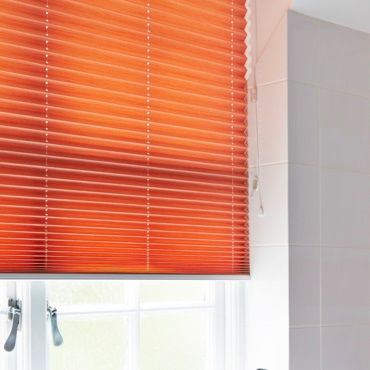 Made-to-measure
Our Pleated blinds are made-to-measure for a bespoke finish. We also offer a range of performance fabrics for our Pleated blinds including thermal, blackout and sheer options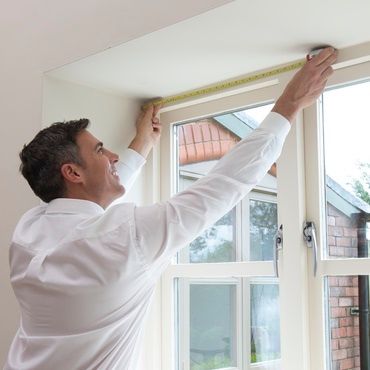 Free expert fitting
Expert measuring and fitting is included as standard. It's all part of our dedicated in-home service
REQUEST AN APPOINTMENT
Orange pleated blind fabrics
Hundreds of gorgeous fabrics to choose from. We'll bring them all for you to browse during your in-home appointment
Sit back, relax. Let us do it all.
All expertly measured
We do the measuring and advise you on the perfect solution for your window
All tailor-made for you
All our products are made to order for an exact fit
All fitted to perfection
We do the fitting, and all our products are fully guaranteed
Request an appointment
See how it works
Give your windows a splash of colour
Choose orange Pleated blinds and give your home a beautiful burst of bright colour. Browse our range – you'll find orange Pleated blinds in shades such as nectarine, tangerine, pumpkin, primrose and peach. And you'll see subtle and stylish patterns that will give your décor a lift.
Orange Pleated blinds can be lowered, with our designs providing superb control over light and privacy. Meanwhile, the blinds can be raised and will almost completely tuck away, offering exceptional views through a window.
For your orange Pleated blinds, you can choose a cord or tab operating system. You can also pick from PerfectFit frames and several specialist designs, including TransitionTM Day and Night blinds, and TriliteTMTop Down, Bottom Up blinds.
Book an in-home appointment – one of our advisors will take you through the options and help you make the right choice.  Benefit from an expert's help when picking orange Pleated blinds from Hillarys.
Your local advisor will bring our Pleated blinds range to you, so you can browse the different styles and shades in comfort and see which one is perfect for your home. Your advisor will give you advice and tips and will measure up before giving you a no-obligation quote to consider.