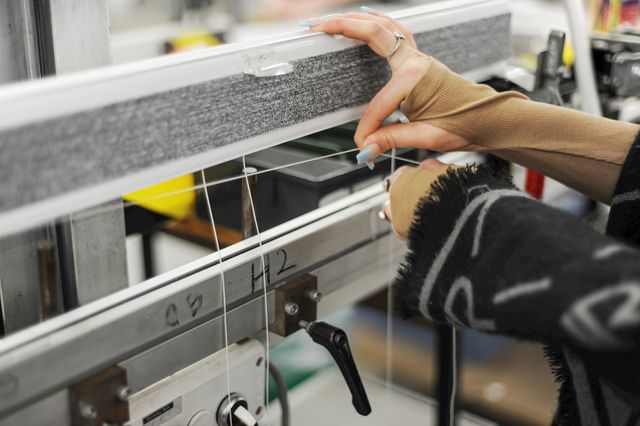 Market leading testing processes
E

very new design goes through a rigorous testing process that checks the materials meet the demands of the average home.

The UV machine subjects fabrics to five years' worth of UV exposure to make sure they won't fade in the sun at your windows.

We also carry out meticulous environmental testing, subjecting fabrics to varying temperatures over a 72 hour total cycle to make sure our designs keep their shape and form at the window.