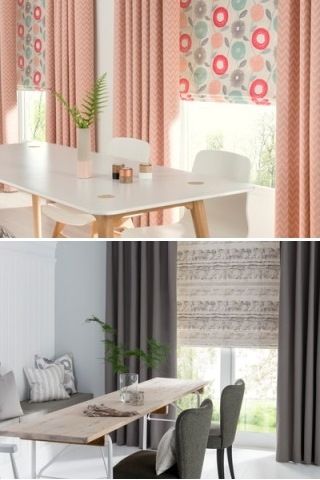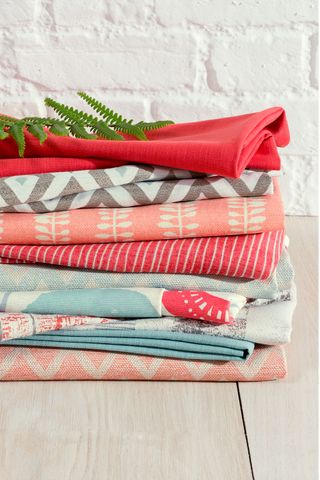 If you like Scandi styling, you'll love Natur
Take a look at the Natur collection of Roman blinds and curtains. We talk you through the range and show you how you can get the Scandi look in your home.
We are proud to bring you this contemporary range of Scandinavian-inspired fabrics featuring traditional designs, folksy patterns, and the understated styling that epitomises the Scandi look. The collection is available in three fresh colourways that we know you'll love.
Freya
Inspired by Scandinavian folk art, this contemporary floral print evokes the sharp contrasts of colour in the Scandinavian landscape. Imagine a yellow mountain flower growing out of a blue-black rocky outcrop, or the brightly painted houses that nestle in the Nordic mountainsides.
Lotta
This understated design features a simple mountain fern motif, with a handcrafted feel evocative of traditional woodblock printing techniques. This subtle design looks beautiful on its own, or for a more dramatic look, team with Rain or Tetbury.
Laverne
Laverne is a bold, geometric print in three neutral colourways: Sulphur, Glacier and Granite. Scandi design is all about creating symmetry, and Laverne's clean lines make a stylish statement at your window. Layer a Laverne Roman blind with Tetbury curtains for a splash of colour.
Fjord
Water, light and reflection are important elements in the Scandi landscape and this subtle design brings all of these aspects together in a soft wash of colour. The fabric blends muted shades to give a lovely textured finish.
Horizon
A classic herringbone print that appeals to the functional aesthetic of Scandi style. There is a retro feel to this design that works really well with the warm wooden tones of traditional Scandinavian interiors. Choose from Aqua, Denim, Mist and Salmon colourways.
Rain
This fine pinstripe fabric evokes that feeling of being wrapped up snug and warm as the stormy weather outside rages. Choose Mineral or Iron colourways to create the full windswept effect, or for a fresher feel, opt for Sunshine or Coral.
Tetbury
Tetbury is a plain fabric in six fresh colourways that reflect the Scandinavian landscape and complement the rest of the designs in the Natur collection. Choose from the deep, sharp tones of Wedgewood and Charcoal to the popping Coral or softer shades of Duck Egg, Mustard and Smoke.