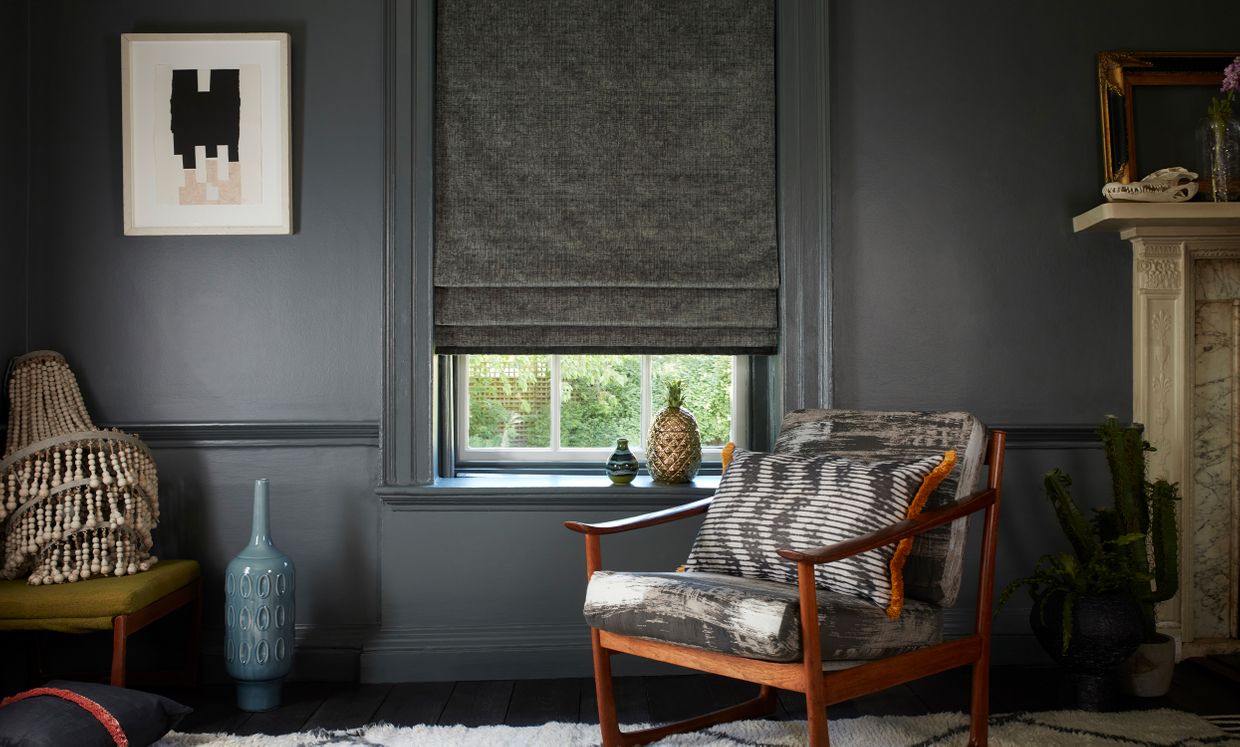 A leap in the dark
Dark décors with Abigail Ahern
Embrace the dark side with Abigail Ahern
Abigail Ahern explains how to put dark colours to work in your home interior
Interior design expert Abigail Ahern explains why she loves dark colours and how you can put dark colours to work in your home. In this video Abigail explains it's all about having the confidence to leap into the dark side.
Rip up the rulebook with Abigail Ahern
If you're desperate to add some personality and colour to your décor but lack the courage to take the plunge, then help is at hand. Top interior designer Abigail Ahern is here to show you how to design amazing spaces using her signature 'bottom of the lake hues'.
As well as sharing her expert interior design tips, Abigail has also re-styled her own bedroom choosing fabrics from the Hillarys range.  A self-confessed lover of blinds, Abigail reveals how the process has completely changed her view on curtains, and in particular the transformational effect that curtains can have on a room.
Watch our series of videos to find out more about Abigail's design ethos, see inside her wonderful London home and discover why Abigail has been dubbed the 'high priestess of interiors'.
And if you want to create your very own Abigail Ahern inspired interior, request an in-home appointment and an expert sales advisor will bring along our entire range for you to browse at leisure. As well as offering style tips and practical advice, we'll measure your windows and fit your made-to-measure window dressings, all as part of our standard service.