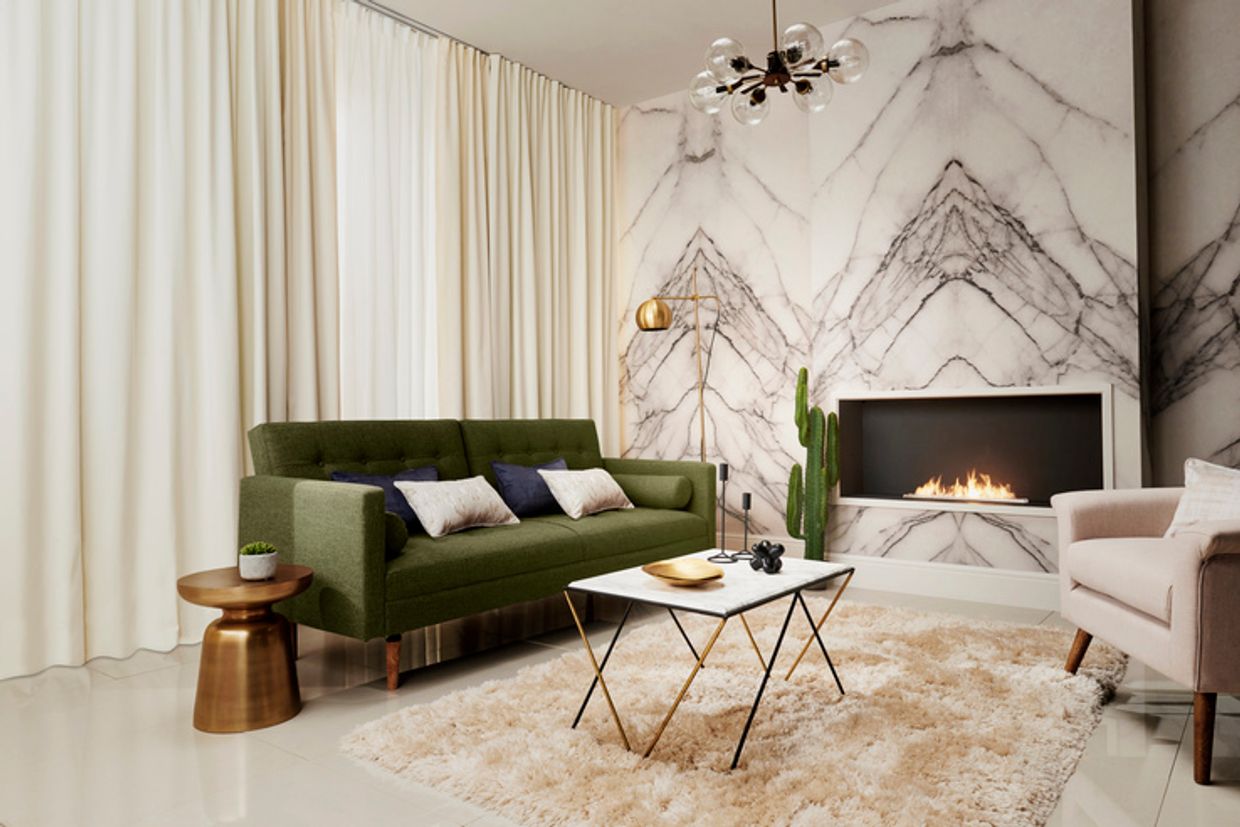 Minimal Luxe: Get the look
Create an elegant Minimal Luxe look in your home. Together with our style partner Daniela Tasca York, we share the key design elements of this classic look to help you design your own unique take on this chic trend.  
Luxurious layers
This look is all about creating light, uncluttered and peaceful spaces using a largely neutral colour palette to provide a simple backdrop for elegant furnishings and accessories. For her Minimal Luxe roomset, Daniela began with the curtain fabrics and developed her design from there. Daniela explains: 'I had the idea to create a full wall of curtains made from three different weights and textures all in the same shade.' By layering the curtains in this way Daniela has created a sense of decadence that is at the same time understated, refreshing and romantic.
Classic elegance
To accentuate the subtle luxury of this look, choose classically elegant textiles and textures. Cool and smooth marble, metallics, porcelain and alabaster epahasise the slick and chic look, with luxurious fabrics and in fade-out shades adding softness to the overall theme. 
Add a modern twist
Daniela's ethos has always been to follow trends loosely, and believes that: 'the most successful designs look to the future but reference the past'. While the fabrics and textures in this scheme give a nod to old-school hollywood glamour, Daniela has interpreted them in an ultra-modern way. Classic marble mantelpieces make way for a fabulous marble feature wall, and the traditional chesterfield sofa is brought up-to-date with a contemporary boxy makeover.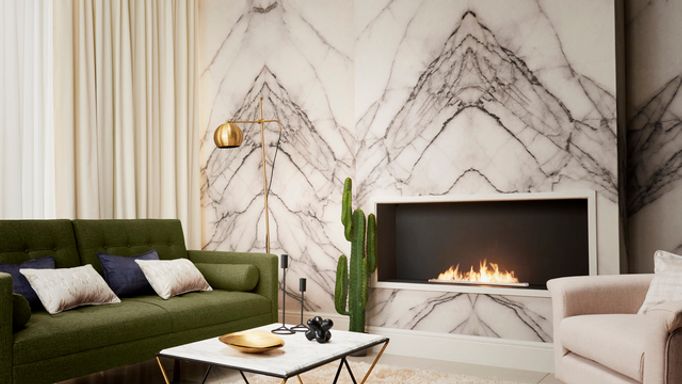 Add a dash of humour
Just like an old-time Hollywood legend, the best examples of this trend exude charisma, charm and wit. Daniela is adept at injecting sophisticated humour and a sense of storytelling into her interiors. We adore the subtle Wild West imagery in this design with the lone cactus standing proudly against the rocky mountain backdrop, while the contemporary campfire lights up the sky with its warming glow.