Pip McCormac is Associate Editor at inspirational lifestyle magazine Red. He's also a self-confessed Abigail Ahern super fan.
We were curious to see how easy it would be to translate Abigail Ahern's interior design tips into home styling reality, so we challenged Pip to create an Abigail Ahern-inspired Pinterest board featuring fabrics from the Hillarys range. Here's how he did…
Tip 1: Start small
Abigail's passion for dark colours began when she painted a tiny alcove in her home. Pip has picked out two small-scale looks that can create a huge impact in your home. The elegant charcoal staircase is both a sophisticated and practical solution for any busy home. And the black polished wood floor gives this period styled living room a cool and contemporary edge. Pip has picked out a Broadleigh Coffee Roman blind as his stand-out fabric in this room. He told us: "I felt that the fabric really softened the look and made it feel more liveable".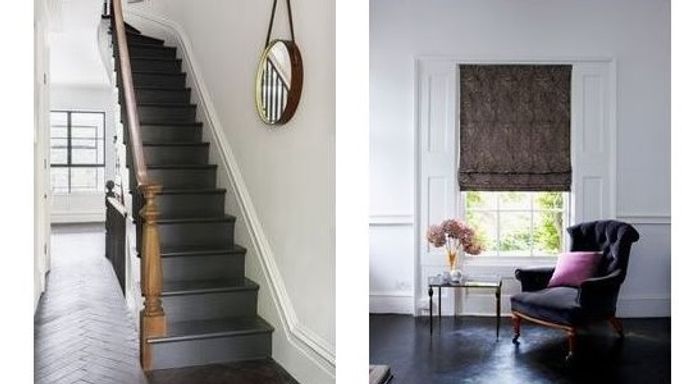 Tip 2: Create a film-star feel with faux-botanicals
We love the huge array of botanical influences Pip has found for his Pinterest board. He's taken the whole botanical theme and expanded it out into gorgeous dark and moody floral textiles, wallpapers and soft furnishings. Pip's favourite botanical print from our range is Leyla Jet. He says: 'the delicate pattern is a sophisticated way to link all-out opulence with a room you'd feel at home in".
Tip 3: Use mirrors and shimmer to expand horizons
Pip has shown us lots of great ways to create interest in a room using mirrors and shimmering wallcoverings. In his pins, Pip shows us how reflection can cast new perspectives onto a space, and how to cleverly position a mirror to draw the eye to new, unexpected spaces within a room. Pip has selected Abacus Liquorice as one of his favourite fabrics. This monochrome geo print has a three dimensional quality which is perfect for schemes that challenge perceptions and play with optical illusion.
Pip McCormac's Dark and Moody interiors
This is just a small selection of the amazing design ideas that Pip has curated for us on his fabulous 'Dark and Moody interiors' pinterest board. You can see the whole board and find out more about the products and designers Pip has featured in his pins at:
https://uk.pinterest.com/PipMcCormac/dark-and-moody-interiors/
You might also be interested in…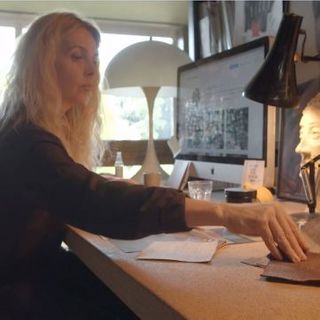 Choosing to re-style her bedroom she tells us why she is now a curtain convert.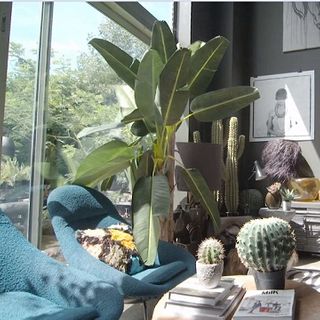 Enter our fantastic competition and you could win a place at an Abigail Ahern Design Masterclass during 2017