Charlotte Beevor graduated from Leeds College of Art & Design in 2014 and quickly went on to design collections for some of  the biggest retailers on the high street. Charlotte has now turned her talents towards Roman blinds and curtain fabrics and we're delighted to introduce the Indigo Garden collection, by Charlotte Beevor, exclusively for Hillarys.
Signature style
As a student Charlotte was influenced by the bold colours and brushstrokes of modern artists like Matisse, and she describes her own style as confident and joyful, with a key emphasis on colour. Upon graduation, Charlotte's designs greatly impressed the design community and in 2014 she was awarded the prestigious British Design Council New Designer of the Year Award.
Design collaboration
Hillarys is committed to supporting talented young designers. Sarah Quilliam, Head of Product Design at Hillarys says of the collaboration: "We felt that Charlotte had exactly the right credentials to translate this season's hottest trend for intense, moody florals into a stunning range of Roman blind and curtain fabrics". 
The design process
Knowing that the collection would involve a floral aspect, Charlotte visited Kew Gardens to get a feel for the colours and textures of an autumnal garden. Charlotte then set about painting her original designs, often working up against glass so that she could really see how the colours worked at the window.
The Indigo Garden collection
Charlotte's capsule collection of Roman blinds and curtains brings a contemporary range of abstract, painterly florals in intense shades of deep indigo and violet, combined with refreshing pops of lime, pink and lilac. The bold prints are complemented by iridescent, faux-silks and textured plains to give you lots of design options within your home.
See Charlotte design the Indigo Garden collection
Watch our video to see Charlotte at work on the designs for the collection and join her as she goes behind the scenes at the photoshoot to launch the range.
You might also be interested in…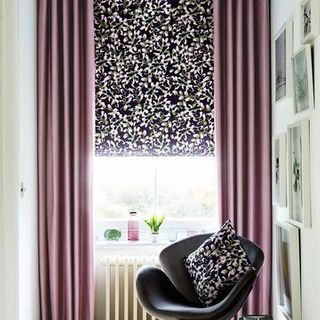 Inspired by the gardens at Kew, the Charlotte Beevor collection features bold, painterly brushstrokes in intensely rich shades.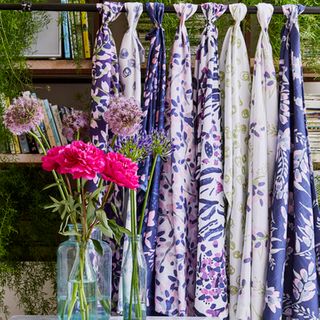 A contemporary collection of Roman blinds and curtains brought to life by the young British designer Charlotte Beevor.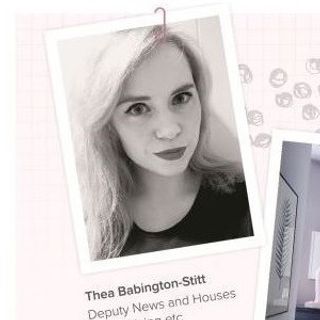 We gave Thea Babbington-Stitt, Deputy News & Houses Editor at Livingetc magazine, a sneak peak of the Indigo Garden collection.