We gave Thea Babbington-Stitt, Deputy News & Houses Editor at Livingetc magazine, a sneak peak of the Charlotte Beevor Indigo Garden collection and asked her to pick her favourite fabric from this contemporary range.
Here, Thea tells us which fabric she has selected and explains why this standout print gets her vote.
Thea's Pick
The Charlotte Beevor collection is full of artistic floral impressionist designs, but the standout for me is Grapeflower Blush.
"I love how the white background acts as a cool wintery landscape for the long, winding stems of navy, grey and pink flowers to bloom on."

"This is such a subtle and pretty interpretation of winter botanicals, and considerably less literal than some fabrics.  The other great element to this design is how appropriate it will be with summer sunshine as well, so this is far from a solidly seasonal piece."
You might also be interested in…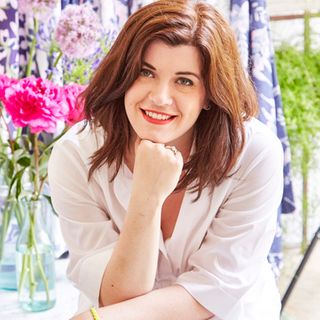 Charlotte has now turned her talents towards Roman blinds and curtain fabrics, designing a range exclusively for Hillarys.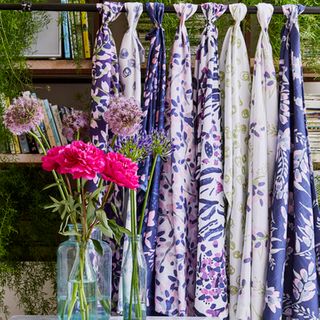 A contemporary collection of Roman blinds and curtains brought to life by the young British designer Charlotte Beevor.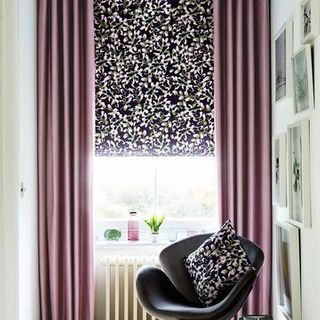 Inspired by the gardens at Kew, the Charlotte Beevor collection features bold, painterly brushstrokes in intensely rich shades.