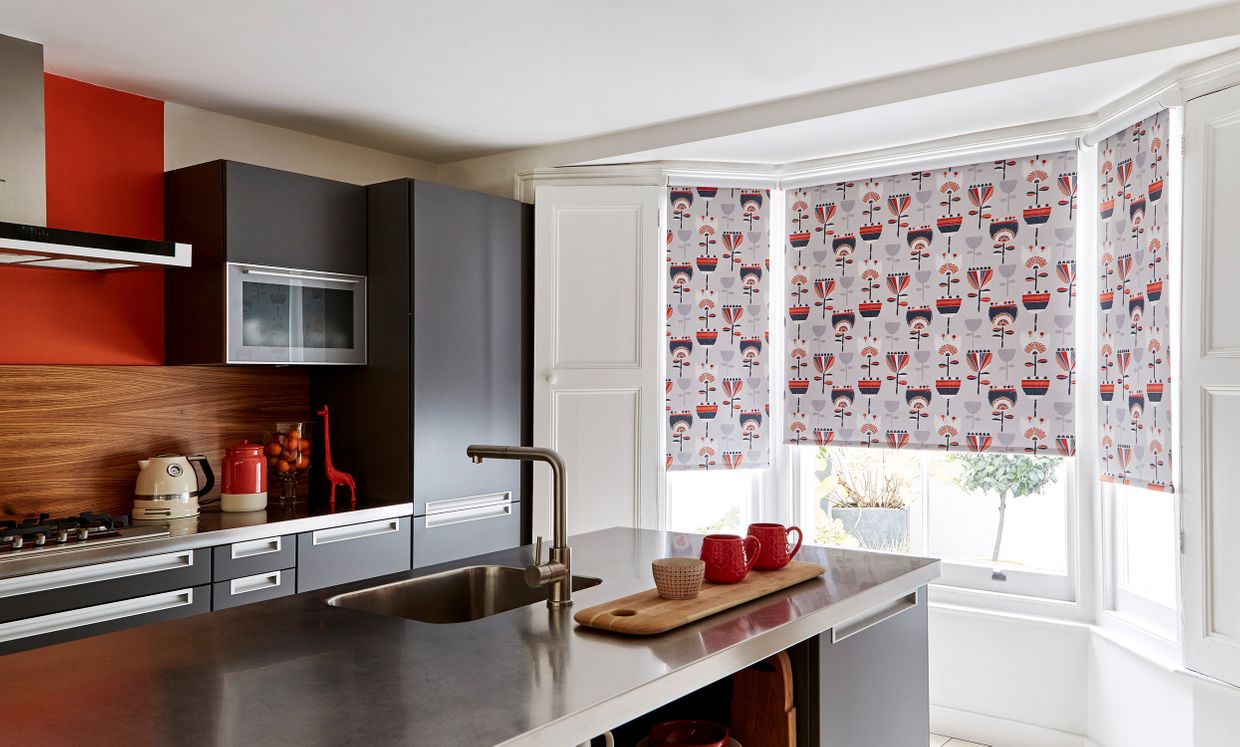 Painted Florals
Say it with flowers
Say it with flowers
Take your pick from an abundance of expressive floral prints this season. From romantic posies to tropical prints, you're sure to find a favourite among this fragrant collection.
With so many fabulous florals to choose from, how do you find the perfect print for your interior? To help you, we've picked out two of this season's key floral looks and in this article we show you how to create a modern romance with painted floral curtains and blinds.
Make an impression
Transform your window into a work of art with a water colour print inspired by impressionist art. This gorgeous Freeda Violet Roller blind features a wildflower garden in delicate pink and purple brushstrokes. For a dramatic twist, we've teamed this pretty blind with full length Bardot Fuchsia red curtains and continued the theme with a combination of bold accents for the soft furnishings and water colour prints on the walls.
Tantalising tropics
Water colours needn't be watered down as this fabulous combination from our latest House Beautiful Collection demonstrates to great effect. We've accentuated the fluidity of this look by combining Origins Citrine floral curtains, which feature tropical blooms in shades of citrus and aqua, with a coordinating Cascade Citrine Roman blind. The finished look is exciting, refreshing and uplifting. 
Golden sun
Just as the morning dew shimmers in the sunlight, contemporary florals include gold and copper tones which enhance the sunlight, bathing your home in a rich, warm glow. These Edra Gold Vertical blinds are practical and beautiful. Featuring tiny golden buttercups, these pretty, contemporary  blinds are an ideal choice for bay windows and patio doors.
Poppy art
Choose colourful line drawings and pop art prints for a fun floral theme. We've chosen the pastel hues of a Misha Nature Pleated blind in this bright conservatory. Pleated blinds have a lovely tactile texture which perfectly complements this simple flower design. Plus they're available in a range of performance fabrics, including blackout, thermal and reflective, so are ideal for bedrooms and conservatories.
You might also be interested in…