Get the latest look with our on-trend blinds, curtains and shutters. In this series, we share key interior trends for 2016 and show you how to achieve each look in your home.
The winter landscape is all about texture, neutral colours and stark contrasts – a winter branch standing out against a snow-laden sky, or the weak rays of the sun reflected in blue-black pools of water. This season the winter weathered look is moving indoors too. Aged, distressed and bleached wood is a key feature, accessorised with furnishings in pale, neutral tones, and incorporating designs reminiscent of soft bark, driftwood and frosty morning landscapes.
Crisply Cosy
The weathered look is incredibly crisp and clean, but still cosy and welcoming.  Layering is an essential ingredient in a weathered interior. Accessorise with cushions, quilts and throws in natural materials such as cotton, silk and wool. At your window, layer blinds, voiles and curtains for a soft, ethereal feel. Here, we've teamed Isra Dove curtains with a Riviera Dusk Roman blind to complement the limed oak tones.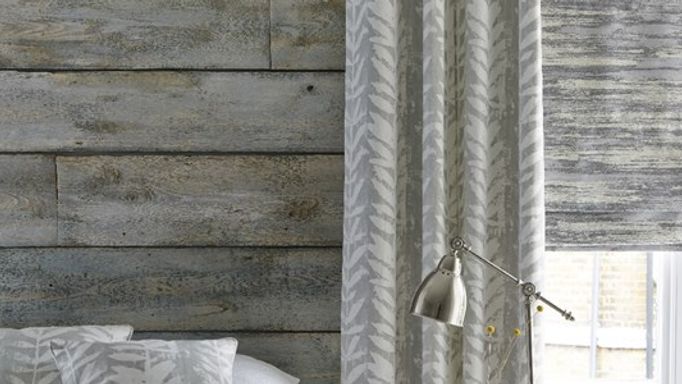 View curtains
Silk Road
Drape large windows and French doors in sumptuous silk curtains and barely there voiles to maximise the delicate winter sunlight. At night, close the curtains and luxuriate in the rich sheen of this magnificent fabric. These Opulence Dove grey curtains and Lyra Ivory Voile give this fabulously functional scheme a touch of assured elegance.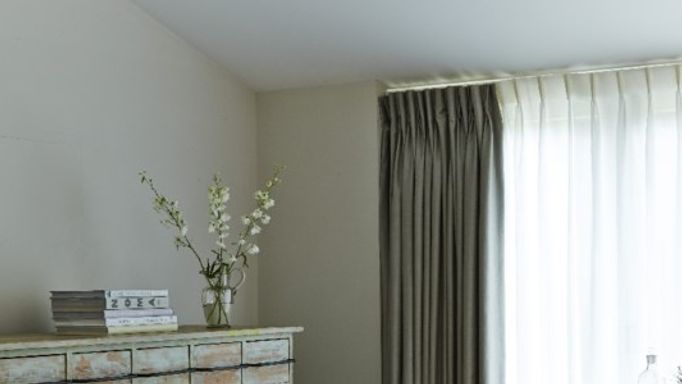 View curtains  
Hoar Frost
There is a place for sparkle in a weathered scheme. Include silver or gold accents to an all white or cream scheme. Designs featuring natural elements like the gold-dipped branches on this beautiful Pyrus cream Roman blind epitomise the weathered trend. We've added rich Chester Cotton white curtains to stay true to the layered look and accessorised with a marbled soap jar and clear glass table lamp.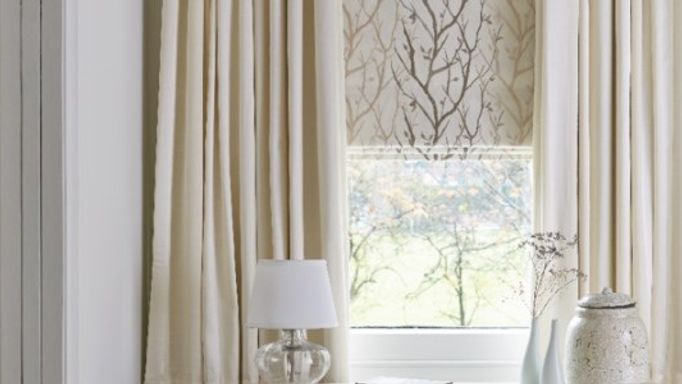 View curtains  
New Age
Of course you don't have to invest in a whole new set of furniture to get the weathered look in your home. Our Wimborne range of wooden blinds comes in seven fantastic shades and textures to give you the aged appearance which is essential for this look. Freckled, speckled and stippled slats add to the distressed feel. This rustic boot room features a Wimborne wooden blind in Foxed.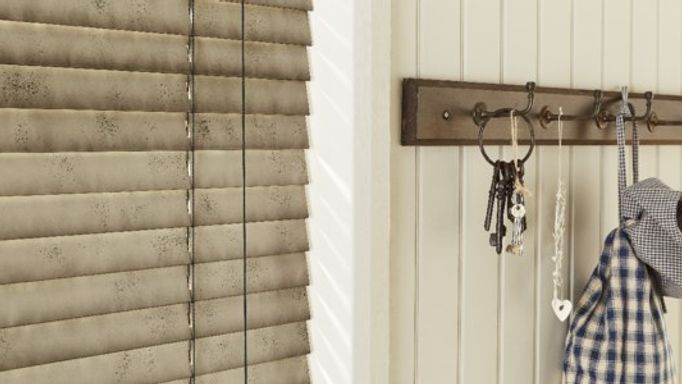 View Wooden blinds
Minimal Minerals
If you want to include colour in your weathered palette stick to muted pastels in shades of chalk, sand and stone. Patterned blinds and curtains featuring designs inspired by nature work really well together for a statement layered look. We've combined a Hatti Mineral Roman blind with Riviera Mist curtains. The bed is accessorised with cushions in matching fabrics.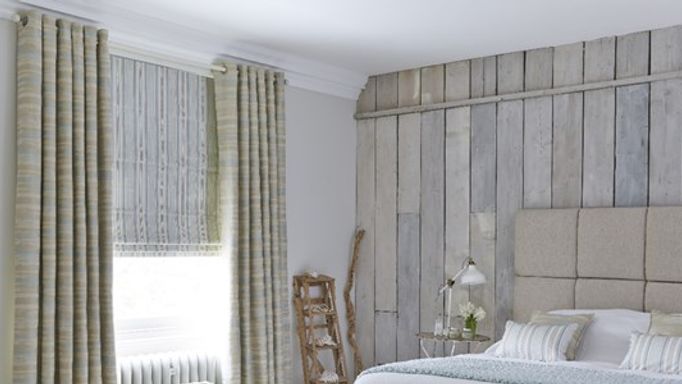 View Bedroom blinds
You may also interested in...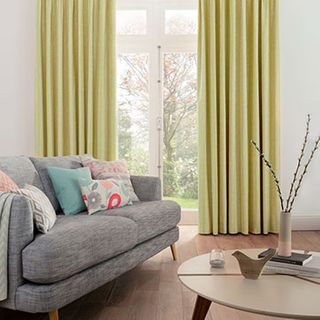 We share our top tips on how to get the weathered look.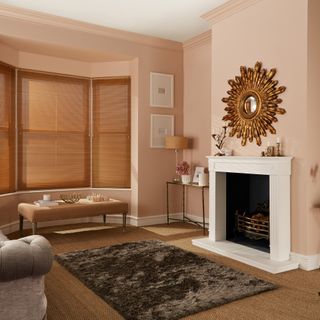 Our guide to creating a dazzling interior with blinds, curtains and shutters in metallic shades.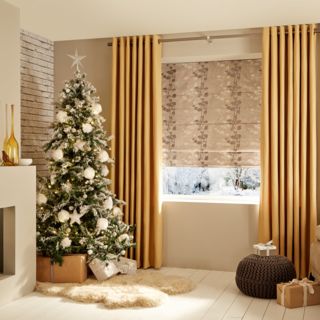 Take a look at our style tips for creating traditional and contemporary Christmas themes.