Precious metals: get your glitter on
Find out more about our on-trend metallic blinds and get the latest looks from the Autumn/Winter 2015-16 catwalk shows. From bronze and copper to silver and gold, this season is all about precious metals. Find out how you can use these vibrant metallic shades in your home décor.
Bronzed and Beautiful
Bronze is one of the hottest metallic shades around this season on the catwalks and in home interiors. From geometric prints evocative of the art deco era, to shimmering fabrics teamed with chocolate accessories. Brocades are still a fashion must-have and metallic brocades have arrived just in time for the party season.
Get the look
These Limoges Charcoal Roman blinds add softness and shimmer to this stunning bronze interior. Together, the deep chocolate sofa and plush plum armchairs give the room a cosy feel, while pastel blue silk cushions create contrast and bring the scheme together.
Bright Copper Kettles
Copper is one of our favourite things this season, bringing all the shades of autumn together in glorious, sizzling style. Traditional tartans and classic velvets have all been brought right up-to-date with a coppery twist, while full skirted evening dresses in fiery shades turn up the drama.
Get the look
Give your room instant glamour with a Copper Venetian blind. Used in a bay window, the bright, gleaming tones not only provide a sleek focal point for your room, but also allow the sunlight to flood in. And during the evening, you'll still feel a golden glow.
A sliver of silver
Silver is popping up all across the catwalk this season in collections ranging from urban chic, to classic tailoring and gossamer lace day-to-evening wear. It just goes to show how versatile this metallic is and how easy it is to to create a gorgeous silhouette that will take you straight from the office to the office party.
Get the look
Silver Pleated blinds are just as versatile in the home. With such a wide range of textured fabrics and designs to choose from, Pleated blinds look great in any style of décor. These Moreno Pewter Pleated blinds give you the flexibility to change the ambience from day to evening just by opening or closing your blinds.  
You might also be interested in…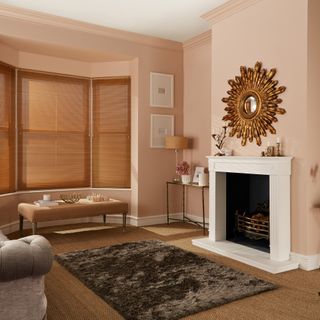 Our guide to creating a dazzling interior with blinds, curtains and shutters in metallic shades.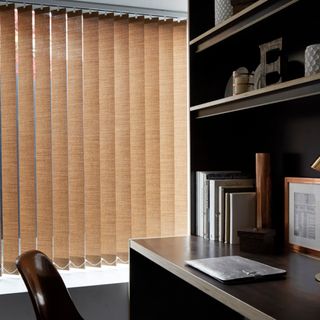 We've picked out a selection of made-to-measure blinds that complement it beautifully.