Interior trends are going global this autumn; from a detailed Moroccan mix to French-shabby-chic you can really have some fun with your home décor this season. We've a great range of design ideas to help and inspire your interior senses.
From Parisian style to shabby chic, French interiors are always grand and sophisticated. An emphasis on taste and comfort, rather than the latest trends make this look lovable and liveable. Here we show you how to make your interior fabulously French.
Attention to detail is key when you're incorporating the French look into your interior. Toile de Jouy is a signature fabric within French homes, Toile prints will feature a repeated pattern of a rural scene such as children playing or a couple picnicking. Here we've used our Toille French Blue Roman blinds to give this French look a rural twist. When designing your room consider wood panelling with intricate details; it gives a true French feel.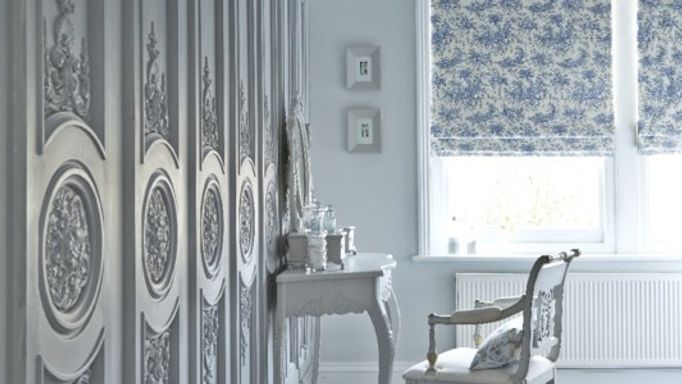 View Roman blinds
Shutters are an integral part of any French home, both on the inside and outside of windows. To complete your French themed bedroom add a sitting area with upholstered chairs in a rich, luxurious fabric.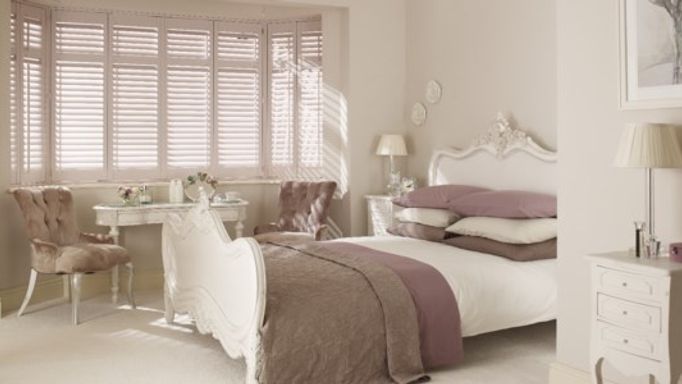 View Shutters
The French always manage to effortlessly combine style with practicality, especially when it comes to their interiors. To get a stylised French look in your home choose a white back drop and let your accessories speak for themselves. Here we've accompanied our Islita Ice White curtains with beautiful glass trinkets and a black mirrored console to create a more homely look.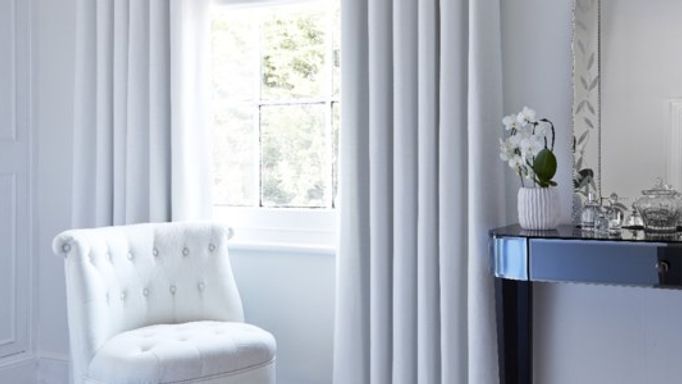 View Curtains
Possibly one of the most popular interior trends at the moment, shabby chic mixes soft pastels, distressed antique furniture and clean whites to create a relaxed look. We've added our Aquarelle Roman blind to give this bedroom a feminine feel.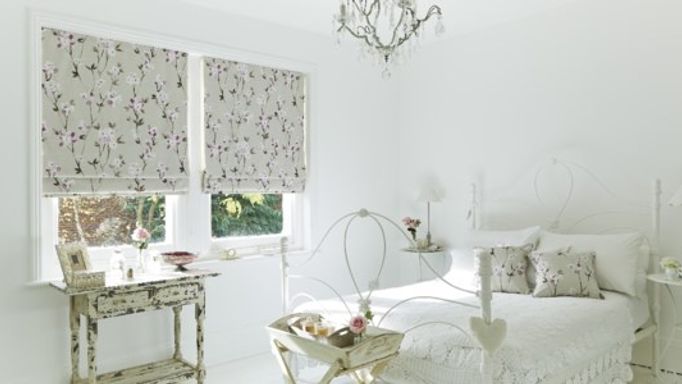 View Roman blinds
The French style is less about matching furniture sets and more about combining different pieces of furniture with a tasteful mix of cosy fabrics. Here we have used our Stylish Silver Roman blind at the windows and added co-ordinated cushions. Adding a chaise longue to any room will tie the look together beautifully.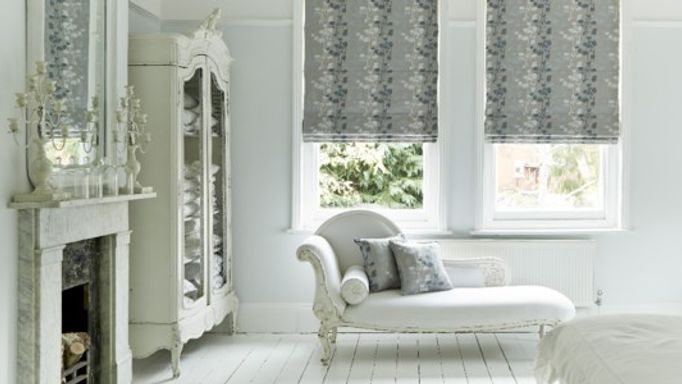 View Roman blinds
You may also be interested in...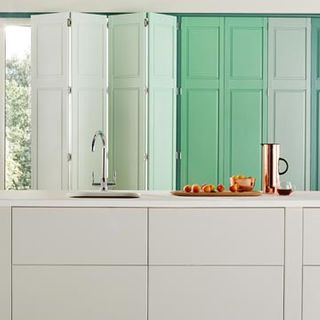 We catch up with interiors writer, Will Taylor, to find out more about his 'make-you-smile style'.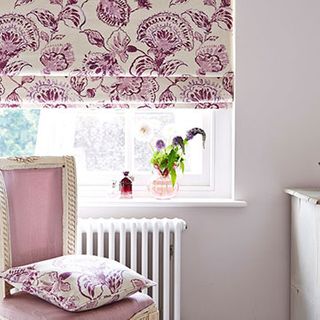 Luxurious, Baroque designs in vivid blues and greens, contemporary neutrals and chic pink and purple tones.