As the clothes we see on the catwalk increasingly influence the way we decorate our rooms, home interest magazines have begun to mirror their runway counterparts. Each month, we will take an in-depth look at an emerging trend and offer ideas on ways to use this in your interior.
Summer is in full flow and you can expect to see fashionistas dressed head to toe in white well into the autumn. A stylish, timeless classic, white gives a minimalist, less-is-more look that is fabulously fresh and powerful.
Catwalk highlights
White-on-white has been used in so many ways this season. We adore this soft, elegant dress from Rochas and the crisp white short suit from Michael Kors.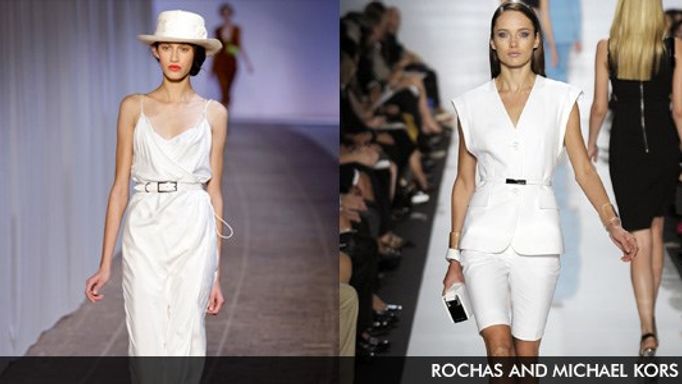 High street highlights
The white trend is more wearable than ever before with brands such as The White Company offering loose linens that are machine washable. Indulge in white; it's the perfect colour to show off your summer tan!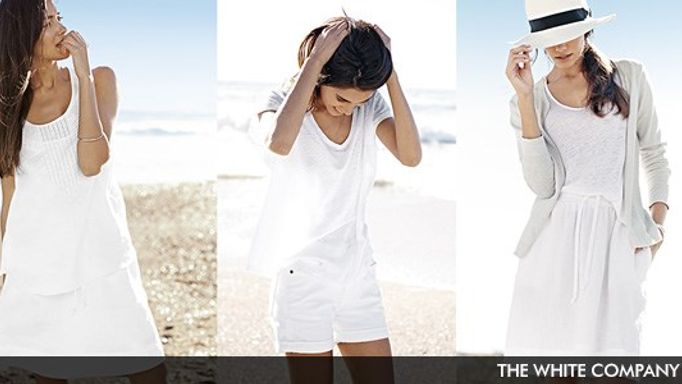 Interior inspiration
Bright whites are a great choice for your home. An all-white room encourages a light, airy and spacious feel. If you have a number of full length windows, Vertical blinds are an ideal option. They give the perfect balance of privacy and style. Here white Vertical blinds provide clean and modern finish.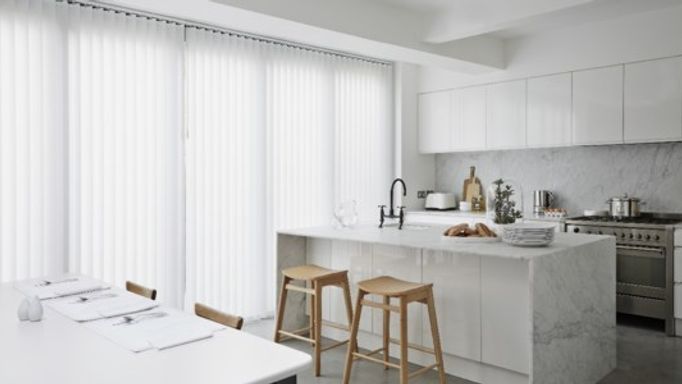 View Vertical blind
White is the perfect colour to provide a minimalist look, and a simple white Roller blind provides a clean and contemporary finish to this modern dining room. Your Roller blind can be as simple or decorative as you want it to be. Add braiding, poles, eyelets pulls, or shaped hems, for an extra touch of detail.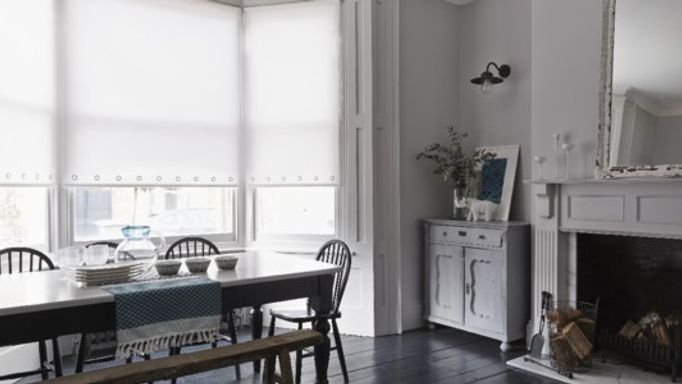 View Roller blind
This white bedroom has a fresh and relaxed feel. We chose to continue the white theme through to the bathroom to tie the two rooms together. White Wooden blinds are the perfect choice here. They're great for filtering the light and the decorative tape adds a touch of warmth and luxury.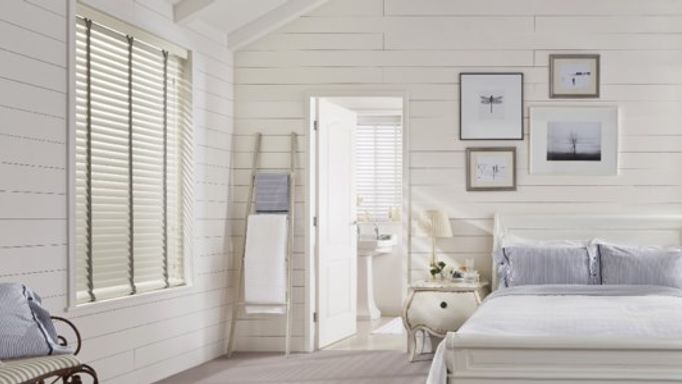 View Wooden blind
You may also be interested in...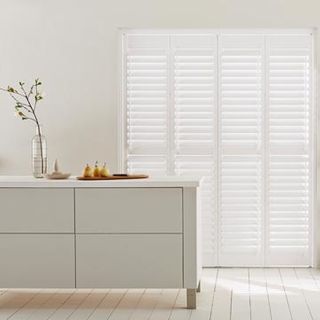 How white window dressings can be the hero of your interior scheme.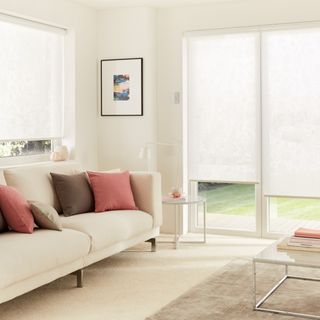 In this article we tackle the challenges of this every day colour.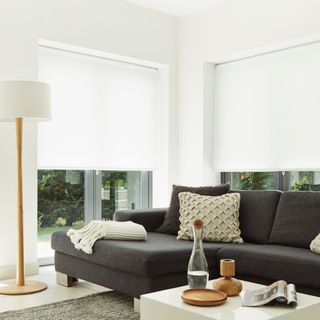 Here we share six key ways to craft a stylish white-on-white home.